About Phorest
Phorest salon software helps businesses to manage their salon and gives them the marketing tools to get clients back more often, spending more. In addition to helping salons to effortlessly manage stock, staff and sales, Phorest gives users the tools as a salon owner to get clients booking more appointments and spending more.
Increase average spend by over 30% with Phorest's unique loyalty program, the 'TreatCard'; get clients booking 24/7 in real-time through a salon branded app, website booking widget and Facebook page; create hundreds of referrals online through social media with the #salonselfie and send targeted email campaigns up-selling products, treatments and styles to clients who have never experienced them before.
Phorest comes with a full training schedule a.k.a. the Phorest journey; support 6 days a week, plus weekly marketing, management and retail advice through the Phorest blog.
Join the Phorest family and get the tools you need to grow your salon like never before:
- Salon Software to manage appointments, stock, staff, and marketing
- Full suite of reporting including financial, staff performance, retail, stock, mutli-branch and more
- Salon-branded Android and iPhone app for clients
- iPhone/iPad app for salon managers and the team to move and manage appointments and even take payments, with the ability to limit access for staff to read-only.
- Full award-winning training including ongoing online training, known as the 'Phorest Journey.'
- Free marketing and business advice through the Phorest blog, plus resources such as the salon owners ultimate guide to Facebook
Pricing starting from:
US$79,00/month
Key benefits of Phorest
1. Increasing average spend: the salon-branded TreatCard rewards clients with points when they have bought a product or service in the salon. Once they have built up enough point, they can be rewarded with a free product or treatment that they've never had before.
2. Getting clients booking more often: the salon-branded app puts businesses on the home screen on clients' iPhone and Android smartphones. It prompts clients to rebook after a set amount of time; take bookings 24/7 (the app talks to your software so no double bookings or requesting of unqualified staff); customers can view staff on 'Meet the Team', and they can check how many points they are away from their next reward encouraging them to book.
3. Turn clients into salon ambassadors: after every appointment, clients are asked to rate the treatment or style out-of-five. If they rate it 4/5 or 5/5 they can share it on Facebook, Twitter or Pinterest. They can also take a selfie as part of the review to get extra TreatCard points in order to market the product.
Supported Languages
English, Finnish, German
Pricing starting from:
US$79,00/month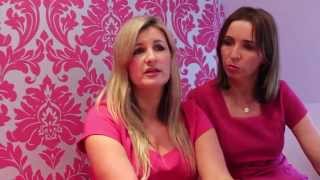 Total features of Phorest: 51
Appointment Management
Appointment Scheduling
Automatic Backup
Barcode / Ticket Scanning
Booking Management
Booth Rental Management
Campaign Segmentation
Client Database
Client Management
Client Profiles
Confirmation/Reminders
Customer Database
Customer History
Customer Mobile App
Customer Surveys
Customizable Reports
Customizable Templates
Discount Management
Email Marketing
Employee Management
Employee Portal
Employee Scheduling
Employee Self Service
Facility Scheduling
Feedback Management
For Salons and Spas
Inventory Management
Inventory Tracking
Loyalty Program
Multi-Channel Marketing
Multi-Location
Online Booking
Payroll & Commissions
Payroll Management
Performance Metrics
Point of Sale (POS)
Project Management
Projections
Question Branching
Ratings / Reviews
Receipt Management
Recurring Appointments
Reminders
SMS Marketing Managment
SMS Messaging
Sales Reports
Scheduled / Automated Reports
Social Media Integration
Stock Management
Template Management
Wait List Management
Timely
#1 Alternative to Phorest
Timely is the world's smartest salon, spa and wellness software. Timely runs on all your devices. Manage your...
Vagaro
#2 Alternative to Phorest
Vagaro is a web-based solution for salon, wellness and fitness center owners to promote their business, manage staff,...
MyTime
#3 Alternative to Phorest
MyTime is a fully integrated appointment scheduling, point-of-sale and customer engagement platform for multi-location...
Salonist
#4 Alternative to Phorest
Salonist software provides rich features that are surely compatible with customer needs. These features are Appointment...
---
Already have Phorest?
Software buyers need your help! Product reviews help the rest of us make great decisions.
Write a Review!
Showing 5 reviews of 352
Industry: Retail
Company size: 51-200 Employees
Used

Daily

for

2+ years

Review Source
Overall rating
Value for Money

Ease of Use

Customer Support

Likelihood to recommend

9.0

/10
Phorest is the best option on the market
Reviewed on 2019/07/29
Our salon has 4 locations, and operate in two different provinces. With Phorest, we are able to...
Our salon has 4 locations, and operate in two different provinces. With Phorest, we are able to track all 4 locations from anywhere we have the software installed. This allows our management team to make reports and help with any booking/sales issues our receptionists may have. We've found the marketing tools to be very helpful to send our clients promotions, and newsletters.
Pros
- Easy multi-location implementation and support.
- Consistent updates that continue to improve the software.
- Meets all of our booking and POS needs.
- Includes an excellent built-in rewards/points system, that has customizable features.
- Very comprehensive reports that make it easy to track the performance of the business, as well as, track the personal performance of each employee, allowing the management to set goals with employees and track their progress.
- Online booking system works seamlessly with Phorest's application and works with our business website/facebook page.
- Reasonable pricing.
Cons
- We wish the reviews could be listed directly as a Facebook review instead of something we have to post ourselves on our business page wall.
- We also hope to see a better system for employee categories in the near future. If I want to change the price on one service an employee does, I have to create a new category for them specifically, and there is no way to copy and past the old category. It makes a 1 second change into a 15-20 minute ordeal.
Industry: Computer Software
Used

Daily

for

1-5 months

Review Source
Overall rating
Value for Money

Ease of Use

Customer Support

Likelihood to recommend

10.0

/10
Implementing Phorest has been an excellent experience , so motivating, engaging &...
Reviewed on 2017/10/28
Phorest provides everything you need for Cilent engagement and retention including email/SMS...
Phorest provides everything you need for Cilent engagement and retention including email/SMS marketing; and a loyalty program via automated reach out to clients who are in danger of lapsing plus full social media integration. In addition, I can effortlessly manage appointments, stock, rosters plus get a suite of reports on all areas of my clinic
Pros
I had researched various clinic software , but Phorest to date has exceeded my expectations . To highlight my favourite feature ,the software simplifies Cilent engagement & retention , in a way clients feel valued & special - text emails etc . This automated reach out to Cilents is such a time saving feature. I do like the loyalty scheme feature this I feel will support further growth together with the intervertebral social media marketing . I like that the software has centralised stock ,staff Cilent and clinic management . The stock management feature is an excellent tool to save time in creating orders plus provides me with a suite of reports on all areas of your my clinic . The Phorest Go app is very useful & when I was setting up the Phorest team gave me lots of useful easy tips to ensure I receive and utilise all its key features . I starting the wonder how we managed before we installed Phorest !
Cons
One feature that is missing but I am aware it's a work in progress is Cilent consultation sheets , consent forms . & the storage of notes , Phorest is an excellent piece of soft ware but it does tend to be more salon orientated but I feel Phorest recognise the need to incorporate a support package more suitable to clinic . The training sessions I feel would be much more beneficial in smaller groups .
With Phorest there does appear to be a lot of add ons to your original purchase price and monthly fee but hopefully as phorest's software encourages growth & Cilent retention these will be an investment .
Industry: Health, Wellness & Fitness
Company size: 51-200 Employees
Used

Daily

for

2+ years

Review Source
Overall rating
Value for Money

Ease of Use

Customer Support

Likelihood to recommend

0.0

/10
Unprofessional Company with hidden charges and poor data management
Reviewed on 2021/02/07
I have had this software for over 5 years and they are only interested in how they can make more...
I have had this software for over 5 years and they are only interested in how they can make more money out of their clients. They charge inflated prices for simple things and hide the charges so you aren't aware of them. They introduce new features which sound great but in reality don't work and then charge you a higher subscription for their software for the new features when don't work. For example they introduced a feature called client reconnect which is supposed to text clients when they are overdue their appointment but it just doesn't work, yet they charge an extra £40/month for it. Also if you have multiple sites, none of their reports or stock inventory work across multiple locations so you have to go into each location to run reports or get stock information which is very time consuming. It also doesn't link into any other software or marketing software so you have to do work arounds and manual exports if you want to use your client data in facebook or email marketing. The email and text marketing within Phorest is expensive and poor quality compared to industry specific software so another downside to Phorest. There are many much superior softwares available that are cheaper, easier to run and integrate easier into other business softwares. Having stuck with Phorest for over 5 years now I wish I had made a move to better software years ago.
Pros
The appointment diary is simple and visual but basic. There is an online reputation manager which helps you manage your online reviews but now I have seen what other systems can do I think it is basic and its only available when you are on their most expensive package.
Cons
The company has hidden charges which they deduct at source so you can't see them or audit them. They consistently over charge and apply higher charges to bills than your original contract and insist on payment by direct debit so its not easy to detect them. They manipulate your data without knowledge or consent, for example they opted many of my clients out of being able to receive marketing information without my knowledge, I only discovered by accident and it turned out to have been an issue in their software which they denied to begin with but then had to admit it was their fault. I have no idea if they corrected the fault just with my account or whether other customers who have been affected but are still in the dark. A few years ago they made a major to how their online booking system worked, but didn't inform any of their clients so all our online bookings on our website went down and again it took a few weeks for them to admit the mistake was theirs, but it still cost me thousands with my website developer to re-design my website to overcome their change which is incredibly poor change management and poor knowledge of their customers and how they use the software.
Industry: Hospital & Health Care
Company size: 2-10 Employees
Used

Daily

for

2+ years

Review Source
Overall rating
Value for Money

Ease of Use

Customer Support

Likelihood to recommend

10.0

/10
The best software ever!
Reviewed on 2016/08/16
Always brilliant, always efficient and never disappointed.
The system really is way ahead of any...
Always brilliant, always efficient and never disappointed.
The system really is way ahead of any others on the market. It offers everything a business in the beauty industry would need and more.
Pros
The ease of it and the reporting is excellent.
It is a simple, yet really efficient system, and does everything I need for my business. I like the fact that the brand is honest, and doesn't rip people off to get a decent system, yet offers payment programmes to enable a business to be able to afford the best system within the industry. Everything about it is brilliant.
Cons
Nothing really. Cant say I have got any cons. Anything I have suggested or requested on user voice has been implemented. The only thing I have ever found disappointing, was the tone of whoever was responding on user voice. They seemed more technical than customer focused, and came across rude and actually a bit obnoxious in their replies, which is very unlike the Phorest communication you normally give.
Used

Daily

for

2+ years

Review Source
Overall rating
Value for Money

Ease of Use

Customer Support
It's very "blonde" Friendly
Reviewed on 2017/09/06
Pros
It is a very straight forward to use and most definitely better/easier than any other system I used over the years. The team are so friendly /helpful.. you can be very tired at the end of a 10-12 hour day and maybe your cash up isn't going to plan. I've called the support team with such silly questions, if I can't figure out something from pure tiredness and I'm always treated with such politeness/and I'm not felt in any way that I have annoyed anyone.
I also love all the reports, available to me. Just to be able to see how some staff are doing or product sales or overall takings..
Cons
I'd love to see more of an easier approach to showing if the client was new or old when they check in, and also if they have had a patch test with us or not, especially for hd brows and waxing. (I'm saying that maybe there is something that's as clear as day but I've just never been shown how to do this)
Phorest FAQs
Below are some frequently asked questions for Phorest.
Q. What type of pricing plans does Phorest offer?
Phorest offers the following pricing plans:
Starting from: US$79,00/month
Pricing model: Subscription
Free Trial: Available
Monthly payment. Pricing depends on requirements - starting from $79/month. Contact Phorest for a price quote.
Q. What are the main features of Phorest?
We do not have any information about Phorest features
Q. Who are the typical users of Phorest?
Phorest has the following typical customers:
2-10, 11-50, 51-200, 201-500, 501-1 000, 1 001+
Q. What languages does Phorest support?
Phorest supports the following languages:
English, Finnish, German
Q. Does Phorest support mobile devices?
Phorest supports the following devices:
Android (Mobile), iPhone (Mobile), iPad (Mobile)
Q. What other apps does Phorest integrate with?
Phorest integrates with the following applications:
Snapchat
Q. What level of support does Phorest offer?
Phorest offers the following support options:
Email/Help Desk, FAQs/Forum, Knowledge Base, Phone Support, Chat
Related categories
See all software categories found for Phorest.