Sales Automation & B2B eCommerce for Brands & Wholesalers
About Pepperi
Accelerate growth, reduce overhead and improve transparency by connecting field sales and B2B eCommerce on a single flexible, enterprise-grade platform. Pepperi - B2B Sales Platform is built for brands & wholesale distributors of consumer goods.
Pepperi offers a comprehensive commerce platform to consistently manage all aspects of your omnichannel B2B sales. Empowering you to sell more, better and faster, our platform uniquely combines Sales Force Automation, B2B eCommerce, retail execution & route accounting / DSD into an integrated mobile solution that runs natively on all devices to maximize in-person and online B2B sales.
With Pepperi you will know more and be able to act faster, by connecting field sales and self-service online B2B sales on a flexible, enterprise-grade platform. Catalogs, price lists, trade promotions and accounts are all managed in one place to improve customer visibility, reduce overhead & accelerate growth.
Key benefits of Pepperi
Sales Platform: Full offline functionality. Includes a sales dashboard, reminders, instant messaging & weekly reports.
Catalog: Multiple, customizable views with offline product attachments. Includes automatic images management, flexible navigation and product "hints".
Order Center: Let's you take orders, define order workflows, customize orders with variants and track inventory, sales transactions and sales history.
Trade Promotions: Manage trade marketing promotions across all channels using one intuitive user interface. Promote items and bundles in catalogs, search results or cart using various incentives. Enable personalized cross-sell/upsell promotions according to predefined logic
Sales rep management: Set monthly revenue targets and keep track of progress through the target dashboard.
Account management: Add multiple contacts to one account. Track account activity and view account history through the customizable accounts dashboard.
Built-in CRM: Schedule reminders, manage tasks, attach documents and photos, and see a color-coded mapped view of accounts and contacts.
Markets
United Arab Emirates, Afghanistan, Antigua & Barbuda, Albania, Armenia
and 162 others
, Angola, Argentina, Austria, Australia, Azerbaijan, Bosnia & Herzegovina, Barbados, Bangladesh, Belgium, Burkina Faso, Bulgaria, Burundi, Benin, Bolivia, Brazil, Bahamas, Bhutan, Botswana, Belarus, Belize, Canada, Congo - Kinshasa, Central African Republic, Congo - Brazzaville, Switzerland, Côte d'Ivoire, Chile, Cameroon, China, Colombia, Costa Rica, Cuba, Cyprus, Czechia, Germany, Djibouti, Denmark, Dominica, Dominican Republic, Algeria, Ecuador, Estonia, Egypt, Western Sahara, Eritrea, Spain, Ethiopia, Finland, France, Gabon, United Kingdom, Grenada, Georgia, Ghana, Guinea, Equatorial Guinea, Greece, Guatemala, Guinea-Bissau, Guyana, Hong Kong SAR China, Honduras, Croatia, Haiti, Hungary, Indonesia, Ireland, Israel, India, Iraq, Iran, Iceland, Italy, Jamaica, Jordan, Japan, Kenya, Kyrgyzstan, Cambodia, Comoros, St. Kitts & Nevis, North Korea, South Korea, Kuwait, Kazakhstan, Laos, Lebanon, St. Lucia, Sri Lanka, Liberia, Lesotho, Lithuania, Latvia, Morocco, Moldova, Montenegro, Madagascar, North Macedonia, Mali, Myanmar (Burma), Mongolia, Mauritania, Malta, Malawi, Mexico, Malaysia, Mozambique, Namibia, Niger, Nigeria, Nicaragua, Netherlands, Norway, Nepal, New Zealand, Oman, Peru, Philippines, Pakistan, Poland, Portugal, Paraguay, Qatar, Romania, Serbia, Russia, Rwanda, Saudi Arabia, Seychelles, Sudan, Sweden, Slovenia, Slovakia, Sierra Leone, Senegal, Somalia, Suriname, South Sudan, El Salvador, Syria, Eswatini, Chad, Togo, Thailand, Tajikistan, Turkmenistan, Tunisia, Turkey, Trinidad & Tobago, Taiwan, Tanzania, Ukraine, Uganda, United States, Uzbekistan, St. Vincent & Grenadines, Venezuela, Vietnam, Yemen, South Africa, Zambia, Zimbabwe
Supported Languages
Dutch, English, French, German, Hebrew
and 7 others
, Hungarian, Italian, Polish, Portuguese, Russian, Spanish, Turkish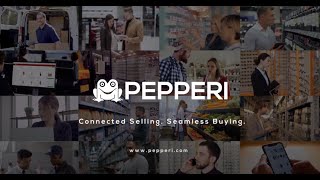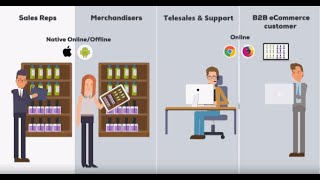 Total features of Pepperi: 103
API
Accounting
Accounting Integration
Activity Dashboard
Activity Management
Activity Tracking
Alerts/Notifications
Audit Management
Authentication
Backorder Management
Barcode / Ticket Scanning
Billing & Invoicing
Bulk Ordering
CRM
Campaign Management
Cataloging/Categorization
Channel Management
Charting
Communication Management
Configurable Workflow
Configuration Management
Contact Management
Contract/License Management
Credit Card Processing
Customer Accounts
Customer Database
Customer History
Customer Management
Customer Segmentation
Customizable Branding
Customizable Categories
Customizable Fields
Data Import/Export
Data Security
Discount Management
ERP
Electronic Payments
Electronic Signature
Email Marketing
Employee Management
Event Scheduling
Field Sales Management
For B2B
For Retail
GPS
Goal Setting / Tracking
Inventory Control
Inventory Management
Inventory Replenishment
Inventory Tracking
Kitting
Lead Management
Live Chat
Merchandise Management
Mobile Access
Mobile Signature Capture
Multi-Channel Marketing
Multi-Company
Multi-Country
Multi-Currency
Multi-Location
Multi-Store
Offline Access
Online Catalog
Opportunity Management
Order Entry
Order Fulfillment
Order Management
Order Processing
Order Tracking
Payment Options
Performance Metrics
Personalization
Product Catalog
Promotions Management
Proposal Generation
QuickBooks Integration
Real Time Reporting
Recurring Orders
Reminders
Reordering
Reporting/Analytics
Retail Inventory Management
Returns Management
Reviews Management
Role-Based Permissions
Route Optimization
Rules-Based Workflow
SEO Management
Sales Activity Management
Sales Automation
Sales Forecasting
Sales Orders
Sales Reports
Sales Tax Management
Sales Trend Analysis
Shipping Management
Shopping Cart
Special Order Management
Task Progress Tracking
Task Scheduling
Territory Management
eCommerce Management
Odoo
#1 Alternative to Pepperi
Odoo is a fully-integrated, customizable, and open-source suite of business applications. A majority of the business...
NetSuite
#2 Alternative to Pepperi
NetSuite is the world's #1 cloud ERP solution trusted by more than 24,000 high-growth customers worldwide to run all of...
Zoho CRM
#3 Alternative to Pepperi
Zoho CRM is a cloud-based customer relationship management (CRM) software that helps businesses of all sizes close...
Handshake
#4 Alternative to Pepperi
Handshake is a sales order management application for businesses in the wholesale industry. It enables users to manage...
---
Already have Pepperi?
Software buyers need your help! Product reviews help the rest of us make great decisions.
Write a Review!
Showing 5 reviews of 63
Industry: Information Technology & Services
Company size: 51-200 Employees
Used

Daily

for

1+ year

Review Source
Overall rating
Value for Money

Ease of Use

Customer Support

Likelihood to recommend

10.0

/10
Best B2B software for mobile sales
Reviewed on 2016/08/05
Our sales reps in the field were taking orders using individually different methods during the day...
Our sales reps in the field were taking orders using individually different methods during the day and then those orders would have to be transmitted via email or handed in and then manually inserted into the ERP software. This ALWAYS created problems with order accuracy, stock availability and credit control. Our office & warehouse staff would be tied up on the phones for many hours advising sales reps of account status and stock availability and not to mention the issues with inaccurate orders in the distribution cycle.
We needed something that could mirror our ERP information on a real-time basis to our sales reps so that they could accurately take orders and manage their customer base.
When we first considered this software, we were skeptical on how effective it would be in our business and how more importantly, using an international support service would work for us in a different time zone. After some teething problems working with a local Pepperi integration partner in Sydney, we have now been up and running for over 15 months using the software religiously. Most of the problems we had were due to the way our ERP system was being used and our data capture. Once our integration people sorted that out the only errors we had were genetic issues with networks and the way our ERP was being used.
On average we now push through over 500 orders a week without fail. Our accounts staff are no longer desk bound and our sales process is completely mobile to a point where it's now rare that a sales order will be entered directly via the ERP system rather than through Pepperi.
For us, this software has given us a completely new perspective on how much more we can automate our processes so I really have only good things to say in this review.
If I were pressed to find a negative then all I could say is that the cost of the subscription is more expensive than many other competitive products though from where I sit now, it's well worth the investment. -------------------------------------------------------------------------------------------------------------- Why did I write a review?
I was asked to share my experience by my integrator as they are proud of the work they have done and therefore would like others to know about this space.
I am a real customer in Sydney Australia, I pay annually for both my Pepperi licences and integration. I also recommend to many of my colleagues and customers this software.
Pros
Where do you start?
Great integration into ERP with many live features including CRM Activities, Mobile receipt printing, instant stock updates, live account balances, sales filters, multiple catalog, special pricing, inventory matrix..
Cons
Cost is higher & Must have a local support partner to setup properly.
Industry: Import & Export
Company size: 2-10 Employees
Used

Daily

for

2+ years

Review Source
Overall rating
Value for Money

Ease of Use

Customer Support

Likelihood to recommend

9.0

/10
Great App UI/UX especially for Ipads, I am satisfied even that there are some cons.
Reviewed on 2017/08/21
Heavy catalogs and laptop became Ipad weight.
Good quality pictures replaced printed catalogs that...
Heavy catalogs and laptop became Ipad weight.
Good quality pictures replaced printed catalogs that often get discolored and wrinkled.
Catalogs shows the products we have and not the whole manufacturer items.
Inventory integration helps us sell the right products and not the ones out of stock.
Storefront and pepperi for buyers increase our B2B order center availability.
Pros
Excellent apple app.
Very good android app.
Excellent graphics quality.
Lots of features.
Pleasant customer relationships.
Cons
Customer support is pleasant, but in low availability, everything takes a lot of time.
Lot's of features, but adding the features takes a lot of time and the price is too high for small business (in my opinion).
The back-office and the overall logic needs a better foundation to "speak" common language, especially with the erp integration (It happenes a lot in fast growing startups that release ton of features that are not fully compatible with every user configurations).
I experience a lot of erp integration issues, sometimes new features doesn't feat my configurations and the system becomes complicated to manage.
Industry: Food & Beverages
Company size: 11-50 Employees
Used

Daily

for

2+ years

Review Source
Overall rating
Value for Money

Ease of Use

Customer Support
Terrible Customer Support, Limited Functionality, Unable to Obtain Response to Billing Concerns
Reviewed on 2018/05/02
This is not the first time I have lodged a complaint about this software provider, I previously had...
This is not the first time I have lodged a complaint about this software provider, I previously had an issue with billing and it was only when I had written a review online that the staff at Pepperi contacted me and arranged the immediate refund of monies owing with the request that I take down the review. Upon receipt of that refund I withdrew my review but recognize now that the underlying issues with this company remain.
Whilst the software serves its purpose (with limitations), dealings with representatives of this company once they've signed you up and taken your payment is disappointing. With near on three years experience with Pepperi, I feel I am suitably qualified to advise that there are better options available.
Pros
Pepperi served us reasonably well for near on three years despite overwhelmingly frustration early on when had been sold a service at full price for what was clearly still in development on android devices. It's simple in it's layout and easy for the sales reps to utilize in the field, however is limited in it's ability to fully integrate with a number of accounting software packages.
Cons
Customer service is terrible. Pray you don't have a technical issue on Friday or Saturday, the company being based in Israel shuts down for Sabbath. The company has a local representative in Australia for whom I've recently sent three emails, all of which I've received read confirmations, and still no response. Last year we sort assistance for integration of Pepperi order taking directly into Quickbooks to avoid duplication of data entry. The software doesn't provide this function and we were redirected to a local software developer who expressed disinterest. We noticed within the Quicken apps recommendations that there were a number of Pepperi alternatives which provided the integration and subsequently made the switch in January. In March, having checked the fine print, terms and conditions - we cancelled our subscription to Pepperi and requested a refund of the unused annual premium that had been charged in advance as we are entitled to under the observed terms. Two months later and numerous requests and we have still not received the refund or even acknowledgment of our request. We're now looking at pursuing civil proceedings through VCAT.
Industry: Apparel & Fashion
Company size: 11-50 Employees
Used

Daily

for

2+ years

Review Source
Overall rating
Value for Money

Ease of Use

Customer Support

Likelihood to recommend

9.0

/10
I love Pepperi. It has been a game-changer for me and my company!
Reviewed on 2017/08/18
Pros
The program is extremely user friendly and intuitive. Pepperi has increased my efficiency in the field 10 fold and I love having so much customer data at my fingertips 24/7. The customer service is fantastic and they really listen and try to meet our company's needs, even to the point of adjusting aspects of the software based on our requests. It is so nice to work with a software developer that is motivated to be consistently improving their product and is so supportive of their customers!
Cons
The initial customer inventory input aspect of the software is a bit time-consuming , as it pertains to our particular industry, but Pepperi is in the process of making some improvements to this.
Industry: Marketing & Advertising
Company size: 11-50 Employees
Used

Other

for

2+ years

Review Source
Overall rating
Value for Money

Ease of Use

Customer Support

Likelihood to recommend

10.0

/10
Amazing interface for tablets!
Reviewed on 2019/11/11
Amazing experience! If showcasing your products visually is crucial to your sales process on the...
Amazing experience! If showcasing your products visually is crucial to your sales process on the field, Pepperi is most definitely the tool for you! It also has custom-pricing available.
Pros
In a past consultancy I worked on for a B2B security equipment distributor, the company was looking to expand sales of its less popular inventory. This was difficult, because the field sales consultants couldn't carry around samples of EVERY single item in the catalog. Integrating Pepperi made showcasing a wider variety of items in the inventory easy, and I would dare to say, fun! It worked! In a matter of 6 months the company saw growth in sales, including less-known products. The field sales consultants carried around Android tablets, so visualization, order taking and order building became quicker and more efficient...
Cons
Although the user interface is very nice, and easy-to-use, it is a bit heavier, so if your field sales reps are going to use it, make sure the data plan is good, if not you will experiment soome unwanted lag.
Pepperi FAQs
Below are some frequently asked questions for Pepperi.
Q. What type of pricing plans does Pepperi offer?
Pepperi offers the following pricing plans:
Starting from: US$500,00/month
Pricing model: Subscription
Free Trial: Available
Pricing varies according to the product modules and number of rep licenses you require. Contact us for details and we will be happy to provide a customized quotation.
Q. What are the main features of Pepperi?
We do not have any information about Pepperi features
Q. Who are the typical users of Pepperi?
Pepperi has the following typical customers:
11-50, 51-200, 201-500, 501-1 000, 1 001+
Q. What languages does Pepperi support?
Pepperi supports the following languages:
Dutch, English, French, German, Hebrew, Hungarian, Italian, Polish, Portuguese, Russian, Spanish, Turkish
Q. Does Pepperi support mobile devices?
Pepperi supports the following devices:
Android (Mobile), iPhone (Mobile), iPad (Mobile)
Q. What other apps does Pepperi integrate with?
Pepperi integrates with the following applications:
Authorize.Net, Bigcommerce, Box, DEAR Systems, Dropbox Business, Dynamics 365 Business Central, Epicor ERP Financial Management, FreshBooks, Google Drive, Kashoo Online Accounting, MYOB Essentials, Magento Commerce, Megaventory, NetSuite, Oracle CRM On Demand, PayPal, Priority Software, QuickBooks Online Advanced, Quickbooks Online, SAP Business One, Sage 300 Construction and Real Estate, Sage 50cloud, Sage Intacct, Salesforce Sales Cloud, Shopify, Unleashed, WooCommerce, WordPress, Xero, Zoho Books, Zoho Invoice
Q. What level of support does Pepperi offer?
Pepperi offers the following support options:
Email/Help Desk, FAQs/Forum, Knowledge Base, Phone Support, Chat
Related categories
See all software categories found for Pepperi.