Outreach Overview
What is Outreach?
Outreach is an intuitive sales automation platform. Based on "sequences", the application helps sales teams set up email campaigns & touchpoints based upon any number of criteria that they choose. Teams can create a sequence of emails & calls to put every single prospect through.
Outreach helps sales teams to proficiently handle all of their prospects, no matter how many there are. Outreach notifies sales teams when leads reply to messages and schedules those who replied, for the next touchpoint or step in the sequence. It even detects the best performing times of the week to send emails and then schedules email campaigns accordingly.
Outreach's analytics features allow sales teams an overview of their activities and performance. Thanks to Outreach's sequence analytics, team members can learn exactly where every prospect is within the communication funnel and managers can observe each team member's performance.
Outreach Overview
Pricing
Pricing options
Please contact Outreach for pricing information.
---
Outreach Features
Markets
United States, Canada
Supported Languages
English
Media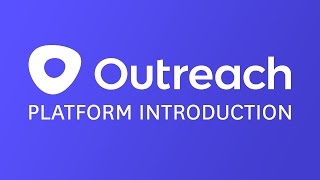 Outreach Reviews
Outreach Reviews
This software is responsible for revolutionizing our outbound sales process, and it will continue to be the best tool for us for years to come. I've evaluated other options but always came back to Outreach because it's the full package.
Outbound sales is extremely scalable with this platform, and running a sales org on it is amazingly easy to manage.
---
I am a big fan of Outreach. I think all Sales, Marketing & Sales Development teams should use it. Automation is the future!
---
They have fantastic customer service and a great knowledge base, I believe its called Outreach University for their customers. It is pretty intuitive to use at least at a baseline level. As an SDR its been great to have this added to our tech stack.
---
Tired of being lied to, ignored, and being told the issues are ours when they aren't. It's just one horrible mess after another. I get having growing pain for a company but your's seems to not be anywhere ready for widespread use! And learn to treat your customer's better. They are your bread and butter!
---
With Outreach, we can achieve efficient growth with every interaction. great product that is simple to use.
---
Compare overall rating with alternatives
Compare with alternatives
Compare user recommendation rating with alternatives
Compare with alternatives
Outreach Pricing
Outreach Pricing
Please contact Outreach for pricing information.
Please contact Outreach for pricing information.
Compare value for money rating with alternatives
Compare with alternatives
Outreach Features
Compare features rating with alternatives
Compare with alternatives
Categories
Additional information for Outreach
Additional information for Outreach
Benefits
The sequence tab allows teams customize their campaigns: they can set up when they want their messages to be delivered and how many touchpoints they want.
Outreach allows sales team members to A/B test their sales campaigns. Email messages, templates or even whole campaigns can be tested.
To prevent any member of the sales team from making a mistake, Outreach automatically safeguards sequences before sending them out. Administrators can also set limits and control anything before it is sent out.
Sales teams can add notes and details on any lead description in Outreach and it will automatically sync with Salesforce.
Outreach integrates with Gmail & Microsoft Exchange so that sales teams can communicate with leads directly. They can communicate via their email inbox and access their Outreach campaigns from anywhere.
Outreach FAQs
Outreach FAQs
Below are some frequently asked questions for Outreach.
Q. What type of pricing plans does Outreach offer?
Outreach offers the following pricing plans:
Pricing model: Subscription
Free Trial: Not Available
Please contact Outreach for pricing information.
Q. What are the main features of Outreach?
We do not have any information about Outreach features
Q. Who are the typical users of Outreach?
Outreach has the following typical customers:
Large Enterprises, Mid Size Business
Q. What languages does Outreach support?
Outreach supports the following languages:
English
Q. Does Outreach support mobile devices?
We do not have any information about what devices Outreach supports
Q. What other apps does Outreach integrate with?
Outreach integrates with the following applications:
Built.io Flow, Campaign Monitor, DocSend, HubSpot Marketing Hub, Mailchimp, MoData, Panoply, PieSync, Robly, Tray.io
Q. What level of support does Outreach offer?
Outreach offers the following support options:
FAQs, Online Support, Phone Support, Video Tutorials