DiscoverOrg Overview
What is DiscoverOrg?
DiscoverOrg is the market-leading sales intelligence platform that enables sales and marketing professionals to accelerate growth by delivering a continuous stream of accurate and actionable company, contact, and buyer intelligence that can be used to find, connect with, and sell to prospects more effectively.
Our team of 250+researchers deliver the most accurate company and contact profiles with 100% human-verified contact data. We are the only data provider that contractually guarantees 95% accuracy! Our mantra is "No Bad Data!" The key to meaningful engagement with prospects is actionable context. Our constant stream of proactive, actionable intelligence gives reps visibility and insights into developing opportunities ahead of the competition. DiscoverOrg has the deepest and broadest set of integrations in the sales & marketing industry–enabling your team to leverage our data in your everyday systems without introducing cumbersome processes or workflows. With DiscoverOrg, you'll spend less time researching target accounts and more time speaking to buyers. Our customers make more calls, book more meetings, generate more pipeline and grow revenue 4X faster than the S&P 500. At DiscoverOrg, we believe growth starts with accurate and actionable data, but that's just the beginning. We partner with our customers to provide ongoing support, training, and resources that ensure sustainable growth.
With all this data, DiscoverOrg helps sales team reach out to new prospects to increase their sales. Thanks to data vizualization, sales representatives can even know where the prospect is located. They can make lists of prospects based on any criteria they want to contact them faster. Discover Org also tells sales representatives which software are their prospects already using, to help them make the best sales speech possible.
DiscoverOrg Overview
Pricing
Pricing options
Contact DiscoverOrg for pricing.
---
DiscoverOrg Features
Markets
United States, Canada
Supported Languages
English
Media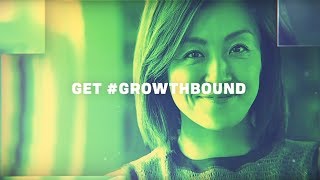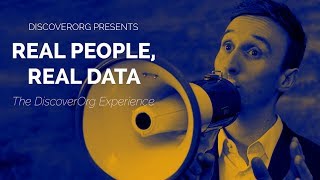 DiscoverOrg Reviews
DiscoverOrg Reviews
Intelligence on our existing prospects and their companies using the Opps Alerts feature. Also, we were able to gather new prospects using that feature and the Advanced Search option. We were able to fill in some of the blanks in our Salesforce data, which was outdated to begin with. This product is a game changer. My only con was the issue with setting up and how long it took to get a unique bug to our Salesforce org fixed. If that had been a little faster, this would be a 10/10
---
I have worked with few other vendors that are in the same league. Without question I can refer others to DiscoverOrg and have no doubt that they will be well served.
---
While DiscoverOrg helps with prospecting and finding emails and titles, it also created more problems because I have to spend more time on other platforms or website to find the accurate information for my prospecting. Overall, I am not satisfied.
---
It took 99% of the guesswork and legwork out of prospecting and account outreach, period. Especially once it's tied into your CRM and internal business systems, this becomes mission critical software for any sales and marketing organization.
---
We move to the best platform, our sales/marketing team has achieve the best results. Database is critical for all your initiatives, efforts supporting sales. Our sales team efforts were reduced with accurate data and turn around time was reduced. Marketing campaigns were huge success.
---
Compare overall rating with alternatives
Compare with alternatives
Compare user recommendation rating with alternatives
Compare with alternatives
DiscoverOrg Pricing
DiscoverOrg Pricing
Contact DiscoverOrg for pricing.
Contact DiscoverOrg for pricing.
Compare value for money rating with alternatives
Compare with alternatives
DiscoverOrg Features
Compare features rating with alternatives
Compare with alternatives
Categories
Additional information for DiscoverOrg
Additional information for DiscoverOrg
Benefits
DiscoverOrg provides organizational charts of many big companies, with names, titles & positions. This helps sales teams reach out to the right person & understand the company before trying to contact potential clients.
The platform provides direct phone numbers that saves a lot of time when contacting prospects.
All the data is updating with human verified data in real-time to make sure sales representatives don't waste any time with bad data.
DiscoverOrg displays which technology each company is already using.
The platform provides buyer intent data in a feature called OppAlerts indicating topics of current interest to companies and contacts.
DiscoverOrg FAQs
DiscoverOrg FAQs
Below are some frequently asked questions for DiscoverOrg.
Q. What type of pricing plans does DiscoverOrg offer?
DiscoverOrg offers the following pricing plans:
Free Trial: Not Available
Contact DiscoverOrg for pricing.
Q. What are the main features of DiscoverOrg?
We do not have any information about DiscoverOrg features
Q. Who are the typical users of DiscoverOrg?
DiscoverOrg has the following typical customers:
Large Enterprises, Mid Size Business
Q. What languages does DiscoverOrg support?
DiscoverOrg supports the following languages:
English
Q. What type of pricing plans does DiscoverOrg offer?
We do not have any information about what DiscoverOrg pricing plans
Q. Does DiscoverOrg support mobile devices?
We do not have any information about what devices DiscoverOrg supports
Q. What other apps does DiscoverOrg integrate with?
DiscoverOrg integrates with the following applications:
Bullhorn, Marketo Engage, Marketo Engage, NetSuite, Pardot, SalesLoft, Salesforce Marketing Cloud, SugarCRM, Tellwise, Zoho CRM
Q. What level of support does DiscoverOrg offer?
DiscoverOrg offers the following support options:
Online Support