Orbund Overview
What is Orbund?
Orbund provides a hosted SaaS web-based education management platform that enables administrators to control and manage the staff and student operations of their institutes, enabling them to cut operational costs, manage recruitment and e-learning, and increase the overall student and staff enrollment ratio. The solution helps in automating functions related to e-learning, recruitment, reporting, and contact management, among others.
Orbund helps in reducing the Total Cost of Ownership by offering features that benefit all the stakeholders that use the tool, such as, Benefits for Administrators which includes real-time reporting, viewing and maintaining staff and student records, managing admission processes, viewing grade reports, viewing attendance reports, and tracking tuition fees and payment, among others; Benefits for Instructors such as, maintaining gradebooks, creating & updating lesson plans, logging attendance, posting announcements, and uploading course materials; Benefits for Students that includes managing assignments, communicating with peers & instructors, viewing academic reports, enrolling in courses, and participation in class discussion forums, among others; and Benefits for the Institutions such as, centralized repository of staff & student details, increasing enrollment by shortening recruitment process, and creating announcements & alerts for emergency handlings, among others
The product suite offers administrative tools for K-12 schools, college & universities, and other training & learning centers globally. Orbund also partners with companies for referring, reselling, and solution provisioning such as, Cristial LLC, Sisman, and Aquarekonsult.
Orbund Overview
Pricing
Pricing options
Contact Orbund for pricing information
---
Orbund Features
Supported Languages
English
Media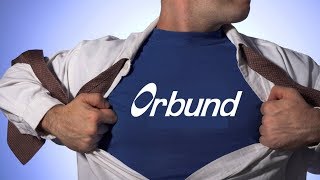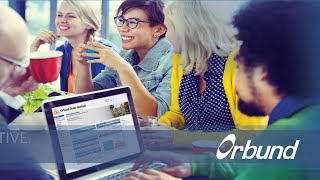 Orbund Reviews
Orbund Reviews
I just wanted to say how I continue to be pleased with the services of Orbund even now at a different level. My most recent positive experience is related to discussions in classes. In some of my classes, I use discussion forum, however I did not like the fact that I didn't know a student had posted a comment unless i checked the class. I therefore contacted live help. I was told it was not possible so I should report it to my administrator who would seek to have this feature included.
To my pleasant amazement, the next time I logged in, before even speaking to the Administrator, I could see recent discussions on my start page. That is so very helpful. This experience reinforced what I already know - Orbund is limited only by the limitations of my imaginations! Thanks again and please convey my thanks to whoever it is really due.
---
Implementation:
We have been an Orbund customer since 2010. We had a complicated implementation (our programs were somewhat unique) but the team was very accommodating. I have suggested that a Business Manager who can sit down with the potential customer and walk through their programs would be helpful to determine the best set up and usage of the Orbund product. I think our initial understanding and training of the product was not thorough enough for us to work through issues without further assistance.
Customer Service
Once we were live the customer service team headed by Kaniz (who is very knowledgeable) is always pleasant and helpful. We had weekly meetings for a season and Kaniz and her team continue to be responsive when we have questions or issues. We are made to feel that meeting our needs is their main focus. Kaniz and her team are a delight to work with.
Suggestions:
I think a more thorough initial training (additional training materials, etc.) would help the client understand the system better and maybe some issues would be avoided or nullified.
I would like to see a more vibrant live help with follow up emails or phone calls confirming that the issue has been resolved and how.
The Orbund product has all the elements that we need to manage our school; student records, financial, course management, etc. Over time, It is evident that Orbund continues to improve its product with new features, updates, etc. always endeavoring to meet the expanding needs of its customers. I know it might be difficult, but it would be helpful to have a "heads up" when new features or changes are made.
Thank You
---
Their only customer service is [SENSITIVE CONTENT HIDDEN] in an online tech support chat who often understands the system less than I do and has recommended 'fixes' that took hours to correct. We have a client rep that rarely communicates unless I send multiple emails copying his superiors. Their 'ticket system' for issues is only handled through email - which I rarely get responses for - and my average turn around on any ticket is 3 MONTHS+. There is absolutely no help when you need to handle major events like setting up a new school year. Email after email, call after call - no change in two years! If you want a student information system, I highly recommend moving along to another option.
---
The Orbund management system has become an essential member of the team at the Office of Registrar at our college.
We especially love the fact that it is customizable to our needs which are unique and evolving as we are a relatively very young educational institution. It appears to us that the only limits Orbund has is that of our imaginations. As our needs are identified the product is modified. This makes managing our student information system much easier. We have been discovering that the system can do more than we actually use - for example we recently used it for our admissions process, helping in making our office green. We have gotten rid of much of the paper work associated with admissions.
Orbund also keeps college community connected as it is used to communicate to all - students and staff alike about various matters. It allows for multi-dimensional communication as users on the system can communicate with each other.
We believe that one of the strengths of the system is the excellent customer support! It is amazing their availability - by whatever medium most convenient for us at the time - they make us feel so important it is almost as if we are the only client (which we know is not the case). Our customer service rep has become as a member of staff. Her name is a well know and we speak of her as if her desk was within our physical space.
We look forward to a continued relationship with Orbund management system. Our experience continue to improve with the minimal down time for system upgrade becoming less and less.
Well done Orbund!
---
Overall I would strongly recommend Orbund, without reservation, to Bible Colleges, Bible Institutes, as well as Universities and Colleges who are on a budget regarding their Web-Based SIS/CMS System. What a difference this software has made for the staff, instructors, and students @ the Palmer Institute! We can't live without this software now, especially because it is simply the best on the market.
---
Compare overall rating with alternatives
Compare with alternatives
Compare user recommendation rating with alternatives
Compare with alternatives
Orbund Pricing
Orbund Pricing
Contact Orbund for pricing information
Contact Orbund for pricing information
Compare value for money rating with alternatives
Compare with alternatives
Orbund Features
Compare features rating with alternatives
Compare with alternatives
Categories
Additional information for Orbund
Additional information for Orbund
Key features of Orbund
Call and Text Alerts
Classroom Management
Progress Reporting
Recruitment Support
Reminders
---
Benefits
● Orbund is a web-based educational management tool that offers school and college administration systems with customizable features and multi-lingual support.
● It provides a single integrated platform to enable administrators in cutting down the need to transfer staff from one system to another.
● The software also enables students to view their tasks and progress in real-time, including class participation, discussion groups, and assignments or scheduled quizzes and their results.
● It helps in increasing the student enrollment numbers by improving recruitment workflows and by providing intuitive student learning interface.
● The product enables quick response during emergencies by connecting with all parties through alerts and announcements.
● Product offers a centralized and an integrated database that helps administrators to control and manage staff and student contact information.
Orbund FAQs
Orbund FAQs
Below are some frequently asked questions for Orbund.
Q. What type of pricing plans does Orbund offer?
Orbund offers the following pricing plans:
Free Trial: Not Available
Contact Orbund for pricing information
Q. What are the main features of Orbund?
Orbund offers the following features:
Call and Text Alerts
Classroom Management
Progress Reporting
Recruitment Support
Reminders
Q. Who are the typical users of Orbund?
Orbund has the following typical customers:
Small Business, Large Enterprises, Mid Size Business
Q. What languages does Orbund support?
Orbund supports the following languages:
English
Q. Does Orbund support mobile devices?
We do not have any information about what devices Orbund supports
Q. What other apps does Orbund integrate with?
We do not have any information about what integrations Orbund has
Q. What level of support does Orbund offer?
Orbund offers the following support options:
Phone Support, Video Tutorials