About ICANotes
ICANotes is the premier EHR for the behavioral health specialty. We work with all clinical disciplines in both outpatient and inpatient settings to deliver the most clinically robust and intuitive charting solution for this specialty.
Behavioral health clinicians and organizations turn to ICANotes when:
 The increasing complexity of the healthcare environment has made their job harder and more stressful than ever.
 They are spending too many hours creating documentation.
 They have no peace of mind that their documentation will pass regulatory scrutiny, and they may be faced with paybacks should they be audited.
 They are embarrassed by the content and legibility of their clinical documentation.
 They are frustrated by the expense and turnaround time of transcribing clinical dictation.
 They are losing revenue because notes are being under-coded or claims are being rejected.
 Their current system is not doing what was promised when it was sold to them.
 They've had it with vendors who don't answer the phone and whose support team is poorly trained and do not return calls.
 They are searching for an integrated behavioral health software solution that combines charting with electronic billing and practice management.
ICANotes offers the only 100% fully configured EHR available for behavioral health and addiction treatment. ICANotes continues to grow because we are very different from other EHRs you will find in the marketplace:
 ICANotes is ready out of the box to make your behavioral health documentation quick, comprehensive, and sophisticated enough to meet the most stringent of standards.
 ICANotes requires very little training because it is highly intuitive and has a clinically logical chart-centric workflow. It was developed by clinicians with a deep understanding of behavioral health.
 ICANotes self-codes to the highest reimbursable E/M service code supported by your note content, enhancing revenue and preventing costly paybacks.
 ICANotes improves efficiency by creating narrative notes that are personalized for the patient without time-consuming typing or slow and expensive transcription.
 The ICANotes service includes unlimited phone and live chat access to certified support experts as well as individual training from a live person.
• ICANotes releases monthly upgrades to maintain compliance with state and federal regulatory changes specific to behavioral health and to incorporate user suggestions into the program.
• Our sales process is fully transparent. You have access to our program, our trainers, and our support resources throughout the process.
• We do not lock you into a long-term contract. We believe in delivering both software and service which exceeds your expectations every day. If we fall short of that goal, you are free to find a solution which better meets your needs.
Pricing starting from:
US$46,00/month
Compare with Popular Alternatives
Key benefits of ICANotes
● ICANotes enables clinical care professionals to create computerized patient records and notes without any need of typing or dictation.
● The product automatically identifies the highest permissible Medicare service coding level that a patient note supports thereby enabling users to bill at the maximum reimbursement level.
● ICANotes also provides a patient portal that allows them to upload their documents online remotely, enable electronic form completion, sign documents electronically, and view their medical history.
● The product offers integration with several third party e-prescription companies that enables psychiatrists and clinical staff to electronically send patient's prescription to any pharmacy from their base location.
● ICANotes offers a centralized data repository allowing clinicians to securely access patient data and records from any computer or mobile device from anywhere.
Supported Languages
English
Pricing starting from:
US$46,00/month
Compare with Popular Alternatives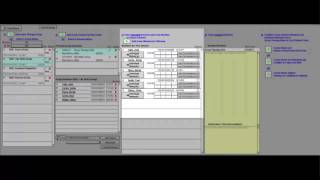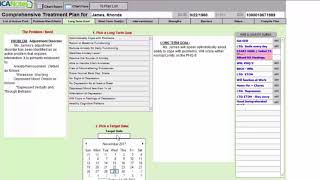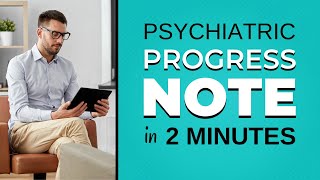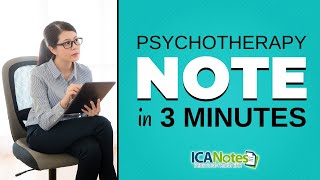 Total features of ICANotes: 62
API
Access Controls/Permissions
Activity Dashboard
Applications Management
Appointment Management
Appointment Scheduling
Assessment Management
Attendance Management
Audit Management
Audit Trail
Automatic Backup
Batch Processing
Billing & Invoicing
Calendar Management
Charting
Claims Management
Client Portal
Collaboration Tools
Compliance Management
Compliance Tracking
Confirmation/Reminders
Content Library
Credit Card Management
Credit Card Processing
Custom Development
Customer Database
Customizable Forms
Customizable Templates
Data Extraction
Digital Signature
Document Storage
E-Prescribing
EDI
EMR/EHR
Electronic Payments
Electronic Signature
For Mental/Behavioral Health Practices
Forms Management
HIPAA Compliant
Initial Assessments
Inpatient/Residential
Invoice Management
Medical Billing
Mobile Access
Multi-Provider Practice
Productivity Analysis
Progress Tracking
Purchasing & Receiving
Real Time Reporting
Records Management
Reminders
SSL Security
Search/Filter
Self Service Portal
Single Provider Practice
Status Tracking
Task Scheduling
Template Management
Third Party Integrations
Treatment Planning
User Management
Workflow Management
SimplePractice
#1 Alternative to ICANotes
Practice Management Software with HIPAA-compliant EHR, mobile Telehealth, autopay and more for therapists,...
TheraNest
#2 Alternative to ICANotes
TheraNest Mental Health is a practice management and therapy notes tool that allows users to keep track of health...
TherapyNotes
#3 Alternative to ICANotes
Web-based practice management & electronic health records (EHR) software for behavioral health with thousands of active...
CounSol.com
#4 Alternative to ICANotes
CounSol.com is an online practice management solution for counselors, with secure messaging, two-way live video,...
---
Already have ICANotes?
Software buyers need your help! Product reviews help the rest of us make great decisions.
Write a Review!
Showing 5 reviews of 87
Industry: Health, Wellness & Fitness
Company size: 2-10 Employees
Used

Daily

for

1+ year

Review Source
Overall rating
Value for Money

Ease of Use

Customer Support

Likelihood to recommend

10.0

/10
Software for Mental Health Professionals
Reviewed on 2021/02/05
I have not encountered business issues with ICANotes. They have excellent customer service. They...
I have not encountered business issues with ICANotes. They have excellent customer service. They provide ongoing training as needed and they take time to make you feel confident using the software.
Pros
This software has highly impressive features such as creating mental health forms such as screening questionnaires, creating treatment plans with measurable objectives, and very thorough mental health assessments. The case notes are very easy to create and include a comprehensive mental health status examination. Also, you can link your treatment plan to your case notes so that you can address the progress made in treatment when writing a case note. It has a comprehensive list of all psychotropic medications.
Cons
It is easy to integrate into your practice because it has all the necessary features for mental health providers, for example, CPT codes, assessment forms, consents, a fully integrated calendar with automatic reminders for the patients, and more importantly the capability to connect with a clearinghouse to submit electronic billing. It also has a patient portal. Very functional and extraordinarily helpful to create clinical notes. It has a telehealth platform too.
Industry: Hospital & Health Care
Company size: 2-10 Employees
Used

Daily

for

1+ year

Review Source
Overall rating
Value for Money

Ease of Use

Customer Support

Likelihood to recommend

10.0

/10
Using ICANotes for clinical practivce
Reviewed on 2020/07/17
Pros
ICANotes offers all the necessary features to document clinical notes and asessments and at the same time to be in compliance with regulatory mandates by insurance companies and the government.
Cons
A dasboard to track documented and unducumented sessions that would allow to track any undocumented session. Also,
Industry: Mental Health Care
Company size: 11-50 Employees
Used

Daily

for

6-12 months

Review Source
Overall rating
Value for Money

Ease of Use

Customer Support

Likelihood to recommend

5.0

/10
Very Basic Program , could be great but needs to be updated
Reviewed on 2018/02/20
It is easy to use and easy to train new employees to use it.
It is easy to use and easy to train new employees to use it.
Pros
Overall it is simple to train new Mental health techs for our Mental health rehab ( community based services) It is easy to access from the field, but clicking is difficult because of the way you must click when using it on a tablet or smart phone. The system is relatively easy to use for those new to the industry. It is less expensive than many of the other integrated programs, BUT once you realize you now pay for the ehr/billing program and now you are gettiing a seperate bill for the clearing house and you are having to pay a monthly fee for each mental health tech and each licensed person both to icn and to a clearinghouse, it is suddenly much more expensive than using a high end integrated service.
Cons
The billing software is a horrible, with repeated problems and errors, very limited audit trail, very limited ability to speak with the best clearing houses, relegated to smaller, less advanced clearing houses, lots of lag, slow at times, notes that are saved disappear, lots of weird glitches that tech support has no clue on how to resolve the issues. It is too busy to look at, if you are dealing with it all day long, it is fussy and cluttered. The report system both on the ehr side and the billing side are weak at best. There are many reports that we used in our previous software that are not available, There is no end of day processing and end of day report available. It is built on an old coding platform and needs to be modernized, it could be the best in the industry, it does a lot of basic things right.. Uploading files and downloading files or reports is not easy, you have to log into a different website, which is again time consuming if you are attempting to run reports, export them into excel etc, it cant be done on the main website, you run the report, then rather than just export it, you have to click export then go log on to a different website to retrieve it. It needs more integration. Everything feels like it was added on and just hanging on in piecemeal fashion to the original ehr.. the ehr is solid, good and great to use. I wish it was abit more flexible where you could add fields or have a form uploaded and then be usable in the system
Industry: Mental Health Care
Company size: 11-50 Employees
Used

Daily

for

1-5 months

Review Source
Overall rating
Ease of Use

Customer Support

Likelihood to recommend

9.0

/10
Finally, an EMR worth discovering!
Reviewed on 2016/10/27
I have been working within ICANotes for approximately 2 years, having transitioned from two...
I have been working within ICANotes for approximately 2 years, having transitioned from two different EMR systems. Overall, I have found ICANotes to afford a much broader spectrum of clinical flexibility for progress notes and new assessments. Care procedures, symptoms, medications, and historical data are all-inclusive and well organized for ease of use, which is vital for a fast-paced environment such as the one I work in. My particular job involves scribing for psychiatrists during back to back assessments for an acute psychiatric care hospital. This involves obtaining important historical data, current client concerns, daily medication changes, progress, and treatment plan options, all which have to be captured as quickly as possible as client is seated in assessment room. Having such an organized system helps me maintain an accurate and quick speed, which is crucial to my work. This is the first program I have used that caters to this need.
Pros
I appreciate the ability to build algorithms, to quicken my pace, and ICANotes affords me this ability. The various chart screens are easy to maneuver and contain clear and thorough guideline categories that require just a click of a button to incorporate into the notes. The medication areas are user-friendly and contain a broad selection of medications to choose from. At each chart front page, it is easy to see allergies and medical concerns in one glance, which promotes safety and easy recall to providers, when necessary.
Cons
A primary concern has been connectivity continuity. Our office has had to switch to a web based launch, as opposed to remote log-in, due to considerable interruptions and stalls, which were were very time consuming and frustrating, given the pace that my work requires to be maintained. However, the connection options we have now are much improved, overall. For the purpose of creating a tidy note, I also would prefer that categories to be left-align in each section so that the headers would not appear to be floating in the middle of the page. This may seem like a small thing, but, when creating over 30 notes a day and spending time left-aligning each category of use, this can be a time hindrance.
Overall rating
Ease of Use

Customer Support
ICANOTES REVIEW
Reviewed on 2012/02/01
Overall I would give ICANOTES high marks for ease of use and customizability .ICANOTES operates...
Overall I would give ICANOTES high marks for ease of use and customizability .ICANOTES operates much faster than I expected even though the computing is done in the cloud. I had feared it would be like Allscripts prescribing system which is quirky and slow. I anticipate that using ICANOTES will allow me to go fully paperless within a year.
Pros
I have found it very easy to use and learn very quickly. I was able to complete almost all my notes during visits with patients by the second day of use. I also found that typing personalized information was actually easier than handwriting notes .As I see a fair number of Workmans Comp patients it insures legibility and makes for a more refined note which has to be submitted with claims. I have not yet used the customizable buttons yet (I've only been at this one week) but expect that using them will make my notes seem more like what I naturally write. I also like the ability to upload documents into patient charts. I had been exploring the possibility of moving to electronic records a number of years ago and kept coming back to ICANOTES. I had not pursued till now because I expected the learning curve to be steep and long. That has not been the case and I wish I had done this years go.
Using DrFirst prescribing system with ICANOTES is a plus as it is integrated and quick.
Cons
It was a little difficult to be able to upload patient data - not because of ICANOTES but because other systems do not setup data to enable conversion to excel or csv files (Therapist Helper, for example). I also found that prescribing systems do not share information either (Allscripts). I fortunately did have enough data from my scheduling program(Scheduleview) to get the baics put in. I was getting a little panicked at the thought of having 700 patients entered manually. The scheduling program in ICANOTES is a little underpowered as I would like to see it have the capacity to send out reminders which I understand is being investigated.
ICANotes FAQs
Below are some frequently asked questions for ICANotes.
Q. What type of pricing plans does ICANotes offer?
ICANotes offers the following pricing plans:
Starting from: US$46,00/month
Pricing model: Subscription
Free Trial: Available
• Full-TIme Prescribing Clinician (includes 1 office user) - $155 per month + $58/month for e-Rx • Full-Time Non-Prescribing Clinician (includes 1 office user) - $75 per month • Part-TIme Prescribing Clinician - $99 per month + $33/month for e-Rx • Part-Time Non-Prescribing Clinician - $46 per month
Q. What are the main features of ICANotes?
We do not have any information about ICANotes features
Q. Who are the typical users of ICANotes?
ICANotes has the following typical customers:
Self Employed, 2-10, 11-50, 51-200, 201-500, 501-1 000, 1 001+
Q. What languages does ICANotes support?
ICANotes supports the following languages:
English
Q. Does ICANotes support mobile devices?
ICANotes supports the following devices:
Android (Mobile), iPad (Mobile)
Q. What other apps does ICANotes integrate with?
ICANotes integrates with the following applications:
Ability Network, AdvancedMD for Mental Health, Waystar
Q. What level of support does ICANotes offer?
ICANotes offers the following support options:
Email/Help Desk, FAQs/Forum, Knowledge Base, Phone Support, 24/7 (Live rep), Chat
Related categories
See all software categories found for ICANotes.