Quickbase
No-code collaborative work and project management platform.
About Quickbase
Quickbase helps customers see, connect and control complex projects that reshape our world. Whether it's raising a skyscraper or coordinating vaccine rollouts, the no-code software platform allows business users to custom fit solutions to the way they work – using information from across the systems they already have.
Big ideas aren't simple to execute. So we're here to help you tackle any project, no matter how complex. We're Quickbase.
Pricing starting from:
US$600,00/year
Free Version

Free Trial

Subscription
Top 5 alternatives to Quickbase
Key benefits of Quickbase
• Make smarter decisions faster by bringing agility and visibility to the unique operational workflows at the edge of your business
• Surface hidden operational insights by uniting data across existing systems and put it to work in solutions tailored for you
• Respond faster to change, find better ways of working and free scarce development resources by safely engaging more people in creating and improving digital solutions.
Typical Customers
Freelancers

Small Businesses

(2-50)

Mid-size Companies

(51-500)

Large enterprises

(500 and more)
Markets
Canada, United States
Supported Languages
English
Pricing starting from:
US$600,00/year
Free Version

Free Trial

Subscription
Top 5 alternatives to Quickbase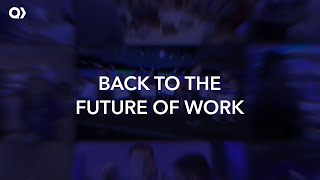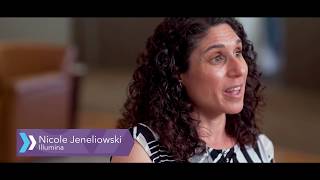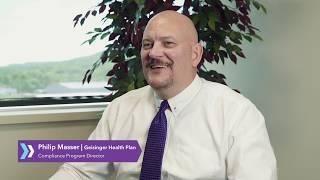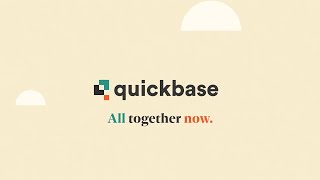 Total features of Quickbase: 236
3PL Management
API
Access Controls/Permissions
Accounting Integration
Activity Dashboard
Activity Tracking
Agile Methodologies
Alerts/Notifications
Application Management
Approval Process Control
Audit Management
Audit Trail
Automated Scheduling
Backup and Recovery
Bid Management
Billing & Invoicing
Bills of Material
Budget Management
Budget Tracking
Budgeting/Forecasting
Business Process Automation
Business Process Control
Buy Side (Suppliers)
CRM
Calendar Management
Calendar/Reminder System
Change Order Management
Check-in/Check-out
Client Management
Client Portal
Client Tracking
Collaboration Tools
Collaborative Development
Commercial
Commercial Property Management Software
Communications Management
Complaint Management
Compliance Management
Compliance Tracking
Configurable Workflow
Conflict Management
Contact Database
Contact Management
Contract Drafting
Contract Lifecycle Management
Contract/License Management
Contractor Management
Cost Tracking
Cost-to-Completion Tracking
Create Subtasks
Custom Development
Customer Database
Customer Management
Customizable Branding
Customizable Dashboard
Customizable Fields
Customizable Forms
Customizable Reports
Customizable Templates
Dashboard
Data Dictionary Management
Data Import/Export
Data Migration
Data Modeling
Data Replication
Data Storage Management
Data Synchronization
Defect Tracking
Demand Forecasting
Deployment Management
Depreciation Management
Document Capture
Document Coding & Control
Document Generation
Document Management
Document Storage
Drag & Drop
EDI
ERP
Email Management
Email-to-Task Conversion
Employee Management
Equipment Management
Equipment Tracking
Estimating
Facility Asset Management
File Storage
Fleet Management
For AEC Industry
For Commercial Real Estate
For Legal Professionals
For No-Code Development
For Small Businesses
For iPad Devices
Forecasting
Forms Automation
Forms Creation & Design
Forms Management
Full Text Search
Gantt/Timeline View
Government Contracts
Graphical User Interface
HR Management
Help Desk Management
ISO Standards Management
Idea Management
Import Tasks
Import/Export Management
Incident Reporting
Inspection Management
Integrated Development Environment
Integrations Management
Interaction Tracking
Internal Chat Integration
Inventory Management
Inventory Optimization
Issue Management
Job Management
Job Tracking
Kanban Board
Knowledge Management
Lead Generation
Lead Management
Lead Qualification
Legal Case Management
Maintenance Management
Meeting Management
Milestone Tracking
Mobile Access
Mobile Development
Multi-Location
Multiple Programming Languages Supported
No-Code
Onboarding
Order Fulfillment
Order Management
Order Processing
Parent Task
Parts Management
Payroll Management
Percent-Complete Tracking
Performance Management
Performance Metrics
Permit Management
Portfolio Management
Pre-Built Modules
Pre-built Templates
Preventive Maintenance
Prioritization
Process Modeling & Designing
Procurement Management
Product Identification
Production Scheduling
Project Management
Project Planning/Scheduling
Project Templates
Project Tracking
Projections
Property Database
Purchase Order Management
Purchasing & Receiving
Quality Management
Quotes/Estimates
RFI & Submittals
Real Time Data
Real Time Reporting
Real Time Synchronization
Receiving/Putaway Management
Recruitment Management
Recurring Appointments
Recurring Tasks
Referral Tracking
Relational
Reminders
Remote Access/Control
Reporting & Statistics
Reporting/Analytics
Reporting/Project Tracking
Reservations Management
Residential
Resource Allocation & Planning
Resource Management
Risk Management
Role-Based Permissions
Routing
Rules-Based Workflow
Sales Forecasting
Sales Pipeline Management
Scheduling
Segmentation
Self Service Portal
Sell Side (Customers)
Service History
Shift Swapping
Single Sign On
Skills Tracking
Sourcing Management
Specialty Contracts
Spreadsheet View
Status Tracking
Subcontractor Management
Supplier Management
Supplier Quality Control
Task Board View
Task Editing/Updating
Task Management
Task Progress Tracking
Task Scheduling
Task Tagging
Team Collaboration
Templates
Territory Management
Testing/QA Management
Third Party Integrations
Time & Expense Tracking
Time Off Management
Timesheet Management
Tire Management
To-Do List
Traditional Methodologies
Training Management
Transaction History
Transportation Management
User Management
Variable Workforce
Vendor Master Data Management
Vendor Payment
Visual Modeling
Warehouse Management
Warranty Tracking
Web App Development
Web Forms
Web/Mobile App Development
Work Order Creation
Workflow Configuration
Workflow Management
Dynamics 365
#1 Alternative to Quickbase
Microsoft Dynamics 365 is a multi-language, multi-currency enterprise resource planning (ERP) software. The solution is...
Icertis Suite
#2 Alternative to Quickbase
The AI-powered, analyst-validated Icertis Contract Intelligence (ICI) platform turns contracts from static documents...
Adobe Acrobat Sign
#3 Alternative to Quickbase
Adobe Acrobat Sign lets users send, sign, approve and manage documents with trusted, legal electronic signatures.
Zoho CRM
#4 Alternative to Quickbase
Zoho CRM is a cloud-based customer relationship management (CRM) software that helps businesses of all sizes close...
---
Already have Quickbase?
Software buyers need your help! Product reviews help the rest of us make great decisions.
Showing 5 reviews of 268
Industry: Political Organization
Company size: 2–10 Employees
Review Source
Overall rating
Value for Money

Ease of Use

Customer Support
Quickbase: Easy to Learn, Rewarding to Master
Reviewed on 2015/09/18
I have been using Quickbase since July of 2011 with my consulting firm that specializes in making...
I have been using Quickbase since July of 2011 with my consulting firm that specializes in making Operations, Logistics, and Finance-related applications for many clients in the Washington, DC area. Coming from a statistics programming background, I found it very easy to start making simple relational databases and customize the user experience to my liking. Over the years, Quickbase has only gotten better in offering more options and polish, while still remaining stable and very robust for any number of use cases. One downside to being such a broad tool is that our clients sometimes don't even think to ask if something can be done in Quickbase, and instead wasting money on a more targeted application that is more out of the box ready. We commonly find that with new clients, making a simple app starts to open up the "what ifs" in their mind on what can be done in Quickbase. This is made even easier these days with the Quickbase App Exchange, showcasing beginner level applications, and the new Quickbase Sync which allows out of the box (one-way) data transfers from several 3rd party applications.
Overall as a developer, the more time you put into exploring what Quickbase can do, the more possibilities there are in meeting requirements for potential projects.
Pros
Easy to set-up, but has a lot of depth for those willing to take the time to learn. Low-code and great for experienced Excel and Google Sheets formula writers.
Cons
They are working on this, but the front end often receives complaints for looking too plain. Also the summary aggregation reports are in need of some TLC, and adding more functionality for picky executives who want things to look a certain way. I hope the attention they are putting into the very nice looking graphs and charting options is turned to Summary Reports soon!
Company size: 51–200 Employees
Used

Daily

for

6-12 months

Review Source
Overall rating
Value for Money

Ease of Use

Customer Support

Likelihood to recommend

8.0

/10
Useful and innovative with a few unfortunate quirks.
Reviewed on 2018/03/21
The software can be made HIPAA compliant and we were able to gather data from it in another form....
The software can be made HIPAA compliant and we were able to gather data from it in another form. Those were the top 2 benefits.
Pros
The customization capabilities are impressive. You can create pretty much anything using this software, and what's even more impressive is that you can gather data using this software. I used it to create satisfaction surveys (both internally and externally) and it proved to be an invaluable tool in that sense. Additionally, this software proved to be a fantastic asset with maintaining patient portals, employee profiles, etc.
Cons
Unfortunately, profiles (as easy as they are to create) are very easy to delete and screw up. You can manipulate security access and such, but if someone makes a wrong move and deletes a profile (or worse, a FIELD), you're in trouble. ALL of that data will be lost if that happens. It would be nice to have an automatic backup of some sort just in case, but we did not find that to be an option in our testing and use of the product. There are a few odd quirks, as well -- for instance, you may have to create relationships that are multi-faceted or "backwards" to get profiles to "talk" to each other. Sometimes that feature is not as intuitive as you might hope.
Industry: Facilities Services
Review Source
Customer service below par.
Reviewed on 2015/05/29
Quickbase does not offer a phone number for customer service and sometimes take days to respond to...
Quickbase does not offer a phone number for customer service and sometimes take days to respond to e-mails. I often seem to know more about the program than the service representative I get - my boss says if I stay on the phone long enough with Quickbase I will figure a way around the problem while they tell me all the reasons something can't be done. I have found you can't respond to the surveys they send honestly if you want any help next time. The rep will scold you about how it negatively impacts their career and will likely not pick your email next time which means you wait that much longer before you get help next time. The reps like to call after office hours so they can show they attempted to respond quickly but you get no real help. The table-to-table relationships are so convoluted you will need a half-dozen fields and a weird relationship table to get information from one table to another, and then it won't arrive the way you want: It may be a drop-down that you have to click on four different fields to get the info from the other table. Ever need a simple number generator (x+1) for invoice numbers, job numbers, etc? Go somewhere else or hire someone to build you one (Excel users will cry). You get the response: we are working on that.
Bottom Line: when developing a management program you will have time-sensitive issues that will make you wish for something better.
Cons
Convoluted, poor customer service, slow loading tables.
Response from Quickbase
Hi Brad -
Thank you for sharing your feedback. We do pay close attention to what our customers say about us, and are always looking for opportunities to improve.
I'm sorry to hear you've had a negative experience with our Customer Care team. We set a high bar for delivering world-class customer service, and take your feedback seriously.
We have also been hard at work solving some of the product challenges you mentioned. This week we announced QuickBase Sync, a built-in feature that makes connecting QuickBase tables — and getting the right data in the right format — easier than ever. Many companies are also using Sync to import invoice numbers directly from their accounting platforms (QuickBooks Online, Intacct, or NetSuite, for example), which may help solve the formula challenge you mentioned.
Please feel free to follow up with me directly at [email protected] I am happy to continue working with you to ensure you're as successful as possible.
Mel Porter
Customer Care Leader
Intuit QuickBase
Used

Daily

for

1+ year

Review Source
Overall rating
Value for Money

Ease of Use

Customer Support

Likelihood to recommend

9.0

/10
Quickbase - for the motivated user
Reviewed on 2017/08/14
Quickbase can be as powerful as you make it - it has the ability to build huge, custom, smart...
Quickbase can be as powerful as you make it - it has the ability to build huge, custom, smart databases that are integrated with other platforms to remove data silos and ensure smooth and efficient work flows. However to really get the most out of Quickbase you need to be motivated to learn, explore and build test case apps to really understand what you need and how to get that out of QuickBase. The learning curve isn't too bad, and there is a fantastic community of users providing innovative solutions to problems all the time.
Pros
Great support and help system
New "QuickBase University" for training and learning is great for new and old users to develop their QB development
Fantastic flexibility to build exactly what you need
Cons
User interface - not great, our organisation has struggled with uptake due to the reasonably spartan and functional user interface
Industry: Pharmaceuticals
Company size: 501–1 000 Employees
Used

Daily

for

1+ year

Review Source
Overall rating
Value for Money

Ease of Use

Customer Support

Likelihood to recommend

7.0

/10
Great Service for Any Project Manager
Reviewed on 2020/03/29
Overall I really like using Quick Base and have found it to be very helpful in my role of assigning...
Overall I really like using Quick Base and have found it to be very helpful in my role of assigning tasks and managing the work of my other team members.
Pros
I use Quick Base on a daily basis as a way of assigning tasks to integrators, quality assurance editors, and other members of our marketing team. I like it because in addition to providing details on all members on a project, it enables me to customize tasks depending upon who it is going to.
Cons
The software only sends a prompt when you manually ask it to; it does not prompt the team member if they are running low on time to complete the task.
Quickbase FAQs
Below are some frequently asked questions for Quickbase.
Q. What type of pricing plans does Quickbase offer?
Quickbase offers the following pricing plans:
Starting from: US$600,00/year
Pricing model: Subscription
Free Trial: Available
30-day free trial, no credit card required. Team: from $600/month for up to 50 custom business apps. Option for annual billing. Business: from $2000/month for up to 100 custom business apps. Option for annual billing. Enterprise: contact Quickbase for pricing information.
Q. Who are the typical users of Quickbase?
Quickbase has the following typical customers:
11–50, 51–200, 201–500, 501–1 000, 1 001–5 000
Q. What languages does Quickbase support?
Quickbase supports the following languages:
English
Q. Does Quickbase support mobile devices?
Quickbase supports the following devices:
Android (Mobile), iPhone (Mobile), iPad (Mobile)
Q. What other apps does Quickbase integrate with?
Quickbase integrates with the following applications:
Bill.com, Boomi, Box, DocuSign, Dropbox Business, Easy Insight, Gmail, Google Analytics 360, Google Calendar, Google Drive, Marketo Engage, Microsoft Outlook, NetSuite, QuickBooks Online Advanced, Quickbooks Online, Sage Intacct, Salesforce Service Cloud, Slack, SurveyMonkey, Tableau, Workato, Workday Financial Management, Zapier, Zendesk Suite, Zuora
Q. What level of support does Quickbase offer?
Quickbase offers the following support options:
Email/Help Desk, FAQs/Forum, Knowledge Base, Phone Support, 24/7 (Live rep), Chat
Related categories
See all software categories found for Quickbase.