About Vonigo
Vonigo is a cloud-based business management software that helps organizations to optimize the various steps in the service delivery process including customer requests, invoicing, payments, reporting and taxes. The software can be accessed on any device including tablets and mobile devices using browser based apps.
Vonigo lets users streamline business services by offering features such as work order management, client relationship management, online payments and invoicing, quote management using mobile tools and inventory management. The software provides a user directory and a complete history of interactions with every customer, as well as helps to capture digital signatures on quotes, work orders, invoices & contracts and provides location-based reports. Vonigo's online booking engine integrates with the customer's existing website to improve the customer experience and can be configured to meet the customer's needs.
The tool also automates the delivery routes and dispatching process and integrates with third party applications such as QuickBooks and Google Analytics for accounting, reporting and analytics. There is also a call center facility to manage calls from a dashboard and role-based user permission settings to improve security.
Vonigo supports businesses of all sizes including single-location businesses, franchises and multi-location enterprises. The solution has a wide clientele list including companies such as ranging from startups to the Fortune 500.
Key benefits of Vonigo
● Vonigo helps to schedule & manage teams efficiently with location-based optimization support and drag & drop functionality to maximize productivity.
● The software helps in customer relationship management by managing, assigning, tracking and completing inbound client requests.
● Vonigo comes complete with estimating, invoicing, and payments to streamline key operational functions.
● Vonigo offers pre-built, configurable business reports that provide insights into the company's financial service, sales and customer health.
● The product integrates with Google Analytics to optimize campaigns, increase revenue and improve conversions.
● Security of the data stored is ensured by SSL encryption, intrusion detection, firewall protection and a 99.99% uptime of global infrastructure.
Markets
Australia, Canada, United Kingdom, United States
Supported Languages
English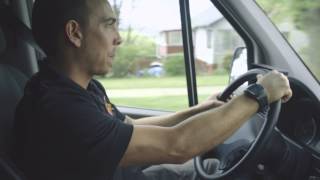 Total features of Vonigo: 180
API
Access Controls/Permissions
Accounting
Accounting Integration
Activity Dashboard
Activity Management
Activity Tracking
Administrative Reporting
Alerts/Notifications
Analytics/ROI Tracking
Appointment Management
Appointment Scheduling
Asset Management
Asset Tracking
Automated Scheduling
Automatic Backup
Automatic Re-ordering
Availability Management
Barcode Recognition
Billing & Invoicing
CRM
Calendar Management
Calendar Sync
Call Center Management
Case Management
Claims Management
Client Management
Clock In / Out
Collections Management
Commercial
Commission Management
Communication Management
Configurable Workflow
Confirmation/Reminders
Contact Database
Contact Management
Contract/License Management
Credit Card Management
Credit Card Processing
Customer Accounts
Customer Database
Customer History
Customer Management
Customer Segmentation
Customizable Branding
Customizable Fields
Customizable Forms
Customizable Questions
Customizable Reports
Customizable Templates
Data Extraction
Data Import/Export
Data Synchronization
Digital Signature
Dispatch Management
Document Management
Document Storage
Document Templates
Donation Tracking
Donor Management
Drag & Drop
Electronic Payments
Electronic Signature
Email Alerts
Email Invitations & Reminders
Email Management
Email Templates
Employee Communities
Employee Database
Employee Management
Employee Onboarding
Employee Portal
Employee Profiles
Employee Scheduling
Employee Time Tracking
Equipment Management
Equipment Tracking
Estimating
Facility Scheduling
File Management
File Storage
Fleet Management
For HVAC Companies
For Nonprofits
Forum / Discussion Board
Franchise Intranet
Fundraising Management
GPS
Inspection Management
Interaction Tracking
International Moves
Inventory Control
Inventory Management
Inventory Tracking
Invoice Management
Job Management
Job Scheduling
Job Tracking
LTL / Shared Truckload
Lead Capture
Lead Management
Local Moves
Maintenance Scheduling
Member Database
Military / GSA Moves
Mobile Access
Mobile Alerts
Mobile App
Mobile Giving
Mobile Payments
Mobile Signature Capture
Mobile Workforce Control
Multi-Company
Multi-Country
Multi-Currency
Multi-Location
Multimedia Support
Online Booking
Online Giving
Online Store
Online Time Clock
Partial Payments
Payment Collection in the Field
Payment Processing
Payroll Management
Photo Capture
Preventive Maintenance
Price / Margin Management
Project Management
Project Time Tracking
Purchase Order Management
QuickBooks Integration
Quotes/Estimates
Real Time Data
Real Time Monitoring
Real Time Notifications
Real Time Reporting
Real-time Scheduling
Real-time Updates
Receipt Management
Recurring Appointments
Recurring/Subscription Billing
Referral Tracking
Reminders
Reporting & Statistics
Reporting/Analytics
Role-Based Permissions
Room Booking
Route Management
Route Optimization
Routing
SMS Messaging
SSL Security
Sales Reports
Sales Tax Management
Scheduling
Search/Filter
Secure Data Storage
Self Service Portal
Service History
Status Tracking
Storage Management
Subcontractor Management
Summary Reports
Team Calendars
Technician Management
Template Management
Third Party Integrations
Time & Expense Tracking
Time Clock
Time Tracking
Timesheet Management
Transaction History
URL Customization
User Management
Video Management
Work History
Work Order Creation
Work Order Management
Workflow Management
ServiceWorks
#1 Alternative to Vonigo
ServiceWorks is a cloud-based field operations management solution which provides tools for scheduling, dispatch,...
Jobber
#2 Alternative to Vonigo
Jobber's award-winning software is perfect for home services businesses that want to keep jobs on track and provide a...
AroFlo
#3 Alternative to Vonigo
AroFlo is a full featured, mobile job management system for the field service and construction industries that...
FieldPulse
#4 Alternative to Vonigo
FieldPulse is an all-in-one field service management solution with fully featured mobile apps for Android & iOS...
---
Already have Vonigo?
Software buyers need your help! Product reviews help the rest of us make great decisions.
Write a Review!
Showing 5 reviews of 71
Industry: Automotive
Company size: 11-50 Employees
Used

Daily

for

1+ year

Review Source
Overall rating
Value for Money

Ease of Use

Customer Support

Likelihood to recommend

9.0

/10
Completely Custom Solution!!
Reviewed on 2019/05/21
Pros
We've been working hard over the last year to focus in on our customers' booking experience. By working closely with Vonigo's API and developers, we've been able to create something really special on the front-end that our whole team is proud of.
On the back-end, Vonigo has a powerful skeleton that is ZIP/Postal code centric. It allows us to go as granular or high level as we want with our day to day zoning and pricing, which is something we leverage differently in each city.
The developers, and managers at Vonigo also have our best interests in mind. In under 2 months with Vonigo I was getting the opportunity to give feedback to C-level executives within the company, and truly felt heard. That is something special that you don't see with many companies at all.
All-in-all, the custom solution, and attention to detail from the Vonigo team have caused our conversion rates to go way up. This will enable us to soon be moving to a completely online sales funnel. Vonigo is truly at the heart of our franchisee experience, and we're thrilled to have found a partnership that we can see true longevity in.
Cons
Vonigo has a lot of customization and configurability, because it is designed to fit into so many different industries / types of businesses. That being said it is definitely geared towards quote based service companies. As a flat-rate pricing / timing service company we feel that a lot of the features within Vonigo are rendered obsolete, and are more hurdles to our back-end booking / navigation processes than anything else.
Furthermore, a lot of Vonigo's additional features seem a bit better on paper than they are in reality. We still have not found a way to seriously integrate their payment features (poor user experience when paying in person, again, it is more designed for quote-based online invoices), or time tracking features (not as robust as we need), and need to leverage 3rd party applications to handle these two essential things. For Vonigo to be truly all-in-one I feel that these features still need a lot more attention (which they are aware of and working on).
Used

Daily

for

6-12 months

Review Source
Overall rating
Value for Money

Ease of Use

Customer Support

Likelihood to recommend

10.0

/10
Overall, it's been fantastic.
Reviewed on 2018/02/14
There are so many benefits. Having a database of all your donors is huge. If I'm having a light...
There are so many benefits. Having a database of all your donors is huge. If I'm having a light day, I can quickly see all of my corporate donors and send them a friendly e-mail letting them know that we're here for them if they'd like to donate again, or just to send them a "follow up" e-mail. Having all of your pickups laid out right in front of your eyes (not shuffling through papers to find that specific donor). Being able to add/remove items and/or change pickup dates with just a couple clicks. The software is amazing and has been a complete game changer for me. The amount of time I've saved from literally handwriting all of the donation receipts with pen and paper and also filing/organizing them afterwards has been substantial. You guys have done a heck of a job with this software and it's made my life a whole lot easier, more organized and more efficient! Thank you thank you thank you!
Pros
The ease of use was huge. Being able to add in a pickup takes less than a minute and also having a weeks worth of pickups right in front of my eyes, rather than sifting through several papers to find one specific pickup has been huge. Also, during this time of the year, I'll get calls from donors who have lost their donation receipt and are looking for a new one. Instead spending potentially hours finding that one donation receipt from June 2017, I can simply enter in the last name and instantly find all of their information. I got one of those calls today and I had everything resolved in less than a few minutes.
Cons
What we like least is how donors are able to select that they'd like to donate money to offset the cost of the pickup, but there isn't a way for them to insert their card information and actually donate right at that moment. I've been told that there is a way to have this resolved, but it would require another outside source and would cost additional expenses. Having this resolved would be amazing!
Industry: Nonprofit Organization Management
Company size: 51-200 Employees
Used

Daily

for

2+ years

Review Source
Overall rating
Value for Money

Ease of Use

Customer Support

Likelihood to recommend

5.0

/10
Apparent was not made for Habitat - not far from it but enough that it is difficult sometimes
Reviewed on 2018/07/18
easy to implement - Team in Support has become essential really helps.
easy to implement - Team in Support has become essential really helps.
Pros
Browser Based, colors, easy to move donations around thus rescheduling is not a difficult task to learn and to teach others
Cons
difficult sometimes - cannot program our self to minor degrees always have to go to support. Things like changing roles Example we have an attribute "Stephanie Vandergrift" which is still being attached out bound communications - its been 2 years....should be able to rename users our selves
Industry: Consumer Services
Company size: 2-10 Employees
Used

Daily

for

2+ years

Review Source
Overall rating
Ease of Use

Customer Support

Likelihood to recommend

9.0

/10
What I love about Vonigo
Reviewed on 2020/07/13
Vonigo allows us to have visibility into our franchisees' business activities, makes for easy...
Vonigo allows us to have visibility into our franchisees' business activities, makes for easy marketing to previous customers and pulls whatever BI is needed at the individual franchise level or for the company overall. There is lots of room for us to expand how we're using it in the future, and for now, it doesn't overly complicate transactions for our franchisees - allowing them to focus on running their business, rather than doing paperwork for their business.
Pros
Vonigo is very powerful, yet flexible and customizable for how we do business. The customer support team responds quickly and is amazingly patient and accommodating. Reports on any metric you can think of are available, but if what you doesn't already exist, Vonigo's support will create a custom report. Best of all, Vonigo didn't just want to sign us up - they suggest ways we might take advantage of different features, and they actively seek our feedback on how the product is working for us - not something you find too often.
Cons
There is a bit of a learning curve here. I realize Vonigo is customized for each and every customer, but some of the more basic or generic-type help videos in a knowledge base could free up your support people for more difficult queries. Finally, a "back" button that goes back to the previous screen would be welcome!
Industry: Automotive
Company size: 11-50 Employees
Used

Daily

for

1-5 months

Review Source
Overall rating
Value for Money

Ease of Use

Customer Support

Likelihood to recommend

10.0

/10
Expectations Exceeded
Reviewed on 2016/11/26
I signed up with Vonigo after 5 years of sitting on the fence. Mike McWilliams is my...
I signed up with Vonigo after 5 years of sitting on the fence. Mike McWilliams is my representative at Vonigo and he walked me through the process and what it could do for my company LEAKPRO. I have come to learn he understated what it could actually do for LEAKPRO. Most sales people overstate and under deliver, not the case this time! Mike sold me on what Vonigo can do for me now, yet the system is there to add on to and grow with my company. We need to get to the next level and away from hand writing invoices to all our customers, what better way then using an iPad with signature capture and sending the invoice immediately to the customer. How Professional! I stared the on-boarding process yesterday, November 25, 2016 with Nabeel Rehman. I was nervous! We are an Automotive company, that is what we do best and I was very nervous of making the plunge to Vonigo or any other company for my operating system. I was sure I would have to spend a tonne of hours and manpower and I was afraid I would not understand it all. Well Nabeel put my fears to rest and in 1 hour I get it!!! What was I afraid of and what was I waiting for all this time??? I could not believe how easy Vonigo is to set up and the seamless integration with Quick-Books and the Excel file drop which will avoid me spending hours entering the data by hand and save me $1,000.00's in manpower. The money I lost over the time it took me to sign up with Vonigo due to ineffectiveness in my company is crazy! The Vonigo platform will allow me to manage my business and have control over the reports and see what my franchisees are doing. The time savings alone in book keeping per month will more then pay for the service. New franchisees coming on board will be fast and easy . I can't wait to roll Vonigo out to all my franchisees in the next couple of months. Best part is I have the support from Vonigo as we are not the most tech savvy people, and you don't have to be to use Vonigo! Vonigo are there to answer all my questions, I don't feel all alone. What was I waiting for all this time???
Pros
It will completely handle and track my business with the functionality of growing with us as we grow.
Vonigo FAQs
Below are some frequently asked questions for Vonigo.
Q. What type of pricing plans does Vonigo offer?
Vonigo offers the following pricing plans:
Starting from:
Pricing model: Subscription
Free Trial: Not Available
Starter: $98/user/month Professional: $119/user/month Premium: $139/user/month
Q. What are the main features of Vonigo?
We do not have any information about Vonigo features
Q. Who are the typical users of Vonigo?
Vonigo has the following typical customers:
2-10, 11-50, 51-200, 201-500, 501-1 000, 1 001+
Q. What languages does Vonigo support?
Vonigo supports the following languages:
English
Q. Does Vonigo support mobile devices?
Vonigo supports the following devices:
Android (Mobile), iPhone (Mobile)
Q. What other apps does Vonigo integrate with?
Vonigo integrates with the following applications:
Authorize.Net, Google Analytics, Google Calendar, QuickBooks Online Advanced, Quickbooks Online, WebMerge
Q. What level of support does Vonigo offer?
Vonigo offers the following support options:
Email/Help Desk, FAQs/Forum, Knowledge Base, Phone Support, Chat
Related categories
See all software categories found for Vonigo.