BuildTools
Construction management built by builders, for builders.
About BuildTools
BuildTools is a cloud-based construction project management software for custom home builders and remodelers. The solution helps users organize the chaos of building projects, providing one spot for scheduling, budgeting, purchasing, service, and client communication. Users can manage their projects from anywhere using their computer, tablet or mobile device. The BuildTools app is available for Android and iOS. BuildTools is available in English and an ideal fit for builders in the U.S., Canada, Australia, and New Zealand.
BuildTools serves as a construction management hub for everyone involved in the project, including project managers, subcontractors, homeowners, architects, and more. BuildTools streamlines communication by offering in-app messaging across all modules and email notifications that sync seamlessly with the system.
Key features include live and working schedules, document control, change order and selection management, bid management, photo sharing, and a service module to manage work orders and warranty requests. The system also integrates with QuickBooks Desktop or Online and Xero to reduce double entries and accounting errors.
BuildTools is a monthly subscription that includes an unlimited number of projects, users, and document storage, a dedicated onboarding coach, unlimited training and support, and access to 24/7 help documentation.
Pricing starting from:
US$199,00/month
Compare with Popular Alternatives
Key benefits of BuildTools
● BuildTools is an online construction management software that helps stakeholders involved in the construction or remodeling of a home communicate with each other and manage construction activities.
● Say goodbye to pen and paper schedules or spreadsheets that are a pain to update. BuildTools enables you to create schedules from scratch or use a past project as a template. Quickly make adjustments and make updated to the published schedule. Choose who gets notified of scheduling changes. One change automatically adjusts dependencies so you don't have to worry about missed milestones or deadlines.
● BuildTools stores and manages all documents associated with the construction project and notifies the entire team of any changes made, as well as creates an archive of all documents that have been updated. The centralized inbox makes it easy to search for messages across projects or resources.
● With the bid management module you can distribute specs to multiple subcontractors, send reminders of bid due dates, and track project documents downloaded. We know getting buy-in from subcontractors is difficult when it comes to new technology, so your subcontractors don't even need to log in to the tool to submit their bid. They can respond by email and the details are captured in BuildTools.
● The budgeting module enables you to use your own cost codes, issue purchase orders, and track change orders and their impact on the budget. Get real-time visibility into your finances and easily manage your budget so you don't lose money on costly mistakes or over-runs.
● BuildTools fully integrates with QuickBooks Online and Desktop as well as Xero accounting software. All project and cost codes, invoices, purchase orders, subcontractor data, and vendor contact information is automatically imported and synced between your accounting tool and BuildTools.
Markets
Australia, Canada, Germany, United Kingdom, Mexico, United States
Supported Languages
English
Pricing starting from:
US$199,00/month
Compare with Popular Alternatives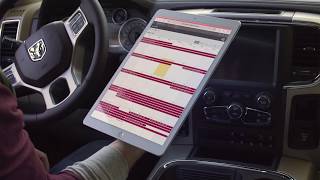 Total features of BuildTools: 104
API
Accounting
Accounting Integration
Activity Dashboard
Activity Management
Activity Tracking
Alerts/Notifications
Automatic Adjustments
Automatic Backup
Bid Management
Billing & Invoicing
Budget Control
Budget Tracking/Job Costing
Budgeting/Forecasting
CRM
Calendar Management
Change Order Management
Client Portal
Collaboration Tools
Communication Management
Contract/License Management
Contractor Management
Cost-to-Completion Tracking
Customer Accounts
Customer Database
Customizable Branding
Customizable Categories
Customizable Fields
Customizable Reports
Customizable Templates
Data Import/Export
Document Management
Document Storage
Electronic Payments
Electronic Signature
Email Marketing
Email Tracking
Employee Management
Equipment Tracking
Estimating
Event Logs
Expense Tracking
Financial Analysis
Financial Management
Gantt/Timeline View
Incident Reporting
Issue Management
Job Costing
Job Management
Job Scheduling
Job Tracking
Lead Distribution
Lead Management
Lead Qualification
Milestone Tracking
Mobile Access
Mobile Alerts
Mobile Signature Capture
Multiple Projects
Multiple User Accounts
Order Tracking
Overtime Calculation
Permit Management
Portfolio Management
Prioritization
Progress Tracking
Project Accounting
Project Estimating
Project Management
Project Templates
Project Time Tracking
Project Tracking
Project Workflow
Projections
Proposal Generation
Purchase Order Management
QuickBooks Integration
Quotes/Estimates
Real Time Monitoring
Real-time Updates
Recurring Tasks
Reminders
Residential
Resource Management
SSL Security
Sales Reports
Scheduling
Secure Login
Status Tracking
Subcontractor Management
Supplier Management
Survey/Poll Management
Task Management
Task Progress Tracking
Task Scheduling
Third Party Integrations
Time & Expense Tracking
Time Clock
Timesheet Management
To-Do List
User Profiles
Video Management
Warranty Tracking
Workflow Management
BuilderTREND
#1 Alternative to BuildTools
Buildertrend is the No. 1 construction project management software. Trusted by homebuilders, remodelers and specialty...
Co-construct
#2 Alternative to BuildTools
CoConstruct helps builders and remodelers manage, schedule, + coordinate construction projects seamlessly, communicate...
Knowify
#3 Alternative to BuildTools
Knowify is a mobile contractor management solution that helps construction companies manage jobs, contracts, change...
JobNimbus
#4 Alternative to BuildTools
JobNimbus is the hub to track your sales and production. Track leads, jobs, and tasks from one easy to use software....
---
Already have BuildTools?
Software buyers need your help! Product reviews help the rest of us make great decisions.
Write a Review!
Showing 5 reviews of 33
Industry: Construction
Company size: 2-10 Employees
Used

Daily

for

2+ years

Review Source
Overall rating
Value for Money

Ease of Use

Customer Support

Likelihood to recommend

10.0

/10
Best Available
Reviewed on 2020/10/22
We are very happy with BuildTools using it since 2013.
We are very happy with BuildTools using it since 2013.
Pros
BuildTools has a great budget module which ties to the financial system, a great purchase order system and change order tracking.
Cons
The selection module could be tweaked to include more features (text formatting for example and list building within descriptions)
Industry: Construction
Company size: 11-50 Employees
Used

Daily

for

2+ years

Review Source
Overall rating
Value for Money

Ease of Use

Customer Support

Likelihood to recommend

9.0

/10
Transformational. Scaleable. Powerful. Appropriately priced and with solid support.
Reviewed on 2017/10/06
We have been able to tie together multiple geographically dispersed staff and simultaneously...
We have been able to tie together multiple geographically dispersed staff and simultaneously dispense with multiple different tools/desktop based software. It has increased our ability to monitor work performance, share experiences and ensure continuity of work during staff absences as all project information is always available to all permitted users from virtualy any device.
Pros
BuildTools has far more features than other systems we compared in its class.
This has allowed us to perform not only almost all major business functions: selections & client management, change order documentation, communications, bids procurement, budget monitoring, scheduling, and invoicing but also other important but less well promoted capabilities such as daily logs (for health, safety & schedule deviation monitoring), meeting minutes that permit tasks to be assigned & tracked (for use with clients, subcontractors/suppliers, or internally) among others.
This combined with the product's progressive incremental improvements and willingness to occasionally make changes based on our own suggestions or requests add up to good value.
Cons
The advantage of having so many features can also be a detriment to new users, for whom learning and navigating the system may be overwhelming at first. This is exacerbated by weak FAQs/video tutorials and lack of proactive hints/suggestions as to how to get the most out of the software.
However if one is patient and implements the system section by section as each are successively mastered and while doing so makes use of the excellent and always responsive (and free) support staff, then this shortcoming can be overcome, revealing all of the features and capabilities.
Industry: Construction
Company size: 11-50 Employees
Used

Daily

for

1+ year

Review Source
Overall rating
Value for Money

Ease of Use

Customer Support

Likelihood to recommend

7.0

/10
I appreciate the value of Build Tools to communicate with our clients and trades.
Reviewed on 2017/10/05
Being able to communicate effectively to our trade partners and clients. Keeping the project...
Being able to communicate effectively to our trade partners and clients. Keeping the project managers of each job on schedule with their daily logs and for purchasing by sending PO's to trade partners to be confirmed as well as change orders to be reviewed and approved by the client.
Pros
I like that our clients and trades can see the progress of their home as it is being built from start to finish. They can access anything from building permits to daily schedules and pictures of progress. It's a wonderful way to schedule your trades in advance as well to ensure they will be there when they are needed and lets the clients know who will be out at their home and when.
Cons
There is no way to create a master schedule for all the jobs for in-house use in terms of accountability. We would like to be able to put all current jobs major scheduling items on one grand schedule. I was told by September there was to be a new roll out of the software including using the schedule as we need and my company would be a tester of that roll out and I have not heard anything since then. There is also little pains such as when pictures are uploaded they get turned sideways no matter that the original orientation was straight up.
Overall rating
Ease of Use

Customer Support
Reviewed on 2013/05/15
We're a small design build company focusing on high-end remodeling and custom homes. We produce...
We're a small design build company focusing on high-end remodeling and custom homes. We produce design in house, and then provide construction services with in-house project managers and carpenters, as well as subcontractors performing the work. Every client goes through the same process, however, since each project is unique we always have unique tasks to accomplish for each job.
We chose a BuildTools primarily because of their task management feature, which is outstanding. From my perspective, it is the only option out there with a Meeting Minutes feature tied to tasks, scheduled events, users and deadlines. We had previously used two other programs that were awesome and I have nothing bad to say about them; it simply came down to the task management feature between these programs. This feature is fundamental to our productivity. The task feature is an undersold feature of the program
Working Gantt Chart versus Published schedule. This means I can go in and edit a job very quickly, with drag and drop functionality; I can pull lines for dependencies, easily move items up or down, and group according to my will, with indent and outdent capability. I can play around with different scheduling scenarios, without huge save and alert times. When the schedule is firmed up, I can Publish it and send out notices and so forth. Its a great Gantt Chart and very similar to MS project.
There is a Quick Book sync; Purchase Orders and Change Orders are tied to the budget, and eliminates double entry.
Picture sharing is very easy and fast, and not limited to 3-4 at a time.
Messaging is also very easy, where I can send an email directly from my schedule, selections, and tasks. I can then see this thread in the the aforementioned sections, or in the messaging center. This is also an undersold feature of the program, and it worked really well.
Another point of interest, BuildTools operates on a unique database structure, which avoids having to open and close a window every time you want to reform task. There is a marked difference in productivity and performing tasks.
The leads and prospect section is also very useful. There is also no limit on the number of projects, so I can keep all of our projects (large or small) in one place. The leads feature needs some work, but they are pursuing it.
Our transition into BuildTools was very easy and fast. Customer support has been very good and steady. They are a small, but growing, company and you can see the commitment to customer service. Using this product has directly led to increased project size, as well as increased productivity from our internal team and subs/suppliers. I can't stress enough the positive effect of their task management system.
I highly recommend Buildtools for remodelers and custom builders.
Overall rating
Ease of Use

Customer Support
Reviewed on 2013/05/18
Minton Homes is a small custom home builder located in St. Louis, Missouri. We have been in...
Minton Homes is a small custom home builder located in St. Louis, Missouri. We have been in business 25 years. We only build custom homes (no specs, no remodels). In the last 10 years, the size of the homes has ranged from 5,000sf to 25,000sf. We go to extremes to make sure we exceed expectations.
In January we attended the home show in Las Vegas. One of our goals was to preview all of the companies that offered complete software systems for our industry. For years we have been interested in finding a program that would allow us to "bring most of what we do under one roof", allowing great collaboration with all parties (homeowners, subs, suppliers, etc). After sorting through a dozen or so possible companies at the home show, we decided to give BuildTools a try. While we are not fully implemented at this point, I would say we are 75%.
So after 3 months of getting familiar with BuildTools and loading a couple of projects onto the system, I can tell you I am extremely impressed with the product and with the service Chad and his group has provided. Even more importantly, the feedback from our customers and subs has been good. While any new software program has a learning curve, the feedback from our partners has been very good, and implementation has been better than expected.
Every day it seems like we learn about another new feature. We are in the process of sending a project out for bid now and decided to use BuildTools for that purpose. The amount of time we had in that process (as compared to how we used to do it) is reduced, and the ability to manage the process is greatly enhanced.
Managing customer selections is one of our biggest challenges; has been for years. I have to say that BuildTools significantly enhances things on our side and even more importantly the customer side.
I was skeptical about the BuildTools scheduling program, having used Microsoft Project for years. After two months, I am not using Project anymore. BuildTools does everything I need to do and, quick frankly, the interface is a little nicer. Very happy with that.
We used to do RFI's via email. While that worked for us, it was hard to manage effectively. I love the RFI module in BuildTools. It is a very efficient way to manage information and get the answers you need. The due date and reminder dates are a great feature for those people that need reminders.
In the next 30 days, we hope to be integrating the budget with Quickbooks, so more on that later. I have not used the service/warranty module yet - but looks like a very good process.
In summary, great product; great service; saves us time; makes us better at what we do; helps further separate us from the competition.
I highly recommend it.
I'll post again in another couple of months with an update.
BuildTools FAQs
Below are some frequently asked questions for BuildTools.
Q. What type of pricing plans does BuildTools offer?
BuildTools offers the following pricing plans:
Starting from: US$199,00/month
Pricing model: Subscription
Free Trial: Available
Monthly fee includes up to 3 users, unlimited clients, projects, and subcontractors. Additional users can be added for $20/month/user.
Q. What are the main features of BuildTools?
We do not have any information about BuildTools features
Q. Who are the typical users of BuildTools?
BuildTools has the following typical customers:
Self Employed, 2-10, 11-50, 51-200, 201-500
Q. What languages does BuildTools support?
BuildTools supports the following languages:
English
Q. Does BuildTools support mobile devices?
BuildTools supports the following devices:
Android (Mobile), iPhone (Mobile), iPad (Mobile)
Q. What other apps does BuildTools integrate with?
BuildTools integrates with the following applications:
Microsoft Excel, QuickBooks Online Advanced, Quickbooks Online, Xero
Q. What level of support does BuildTools offer?
BuildTools offers the following support options:
Email/Help Desk, Knowledge Base, Phone Support, Chat
Related categories
See all software categories found for BuildTools.