Vagaro
Salon, wellness & fitness scheduling and business software
About Vagaro
Vagaro is a web-based solution for salon and fitness center owners to promote their services and connect with customers through 'Vagaro.Com' website and Vagaro's mobile app. It is a B2C platform wherein salons, spa and studios can register and create a profile, advertise their brand, promote new events and book appointments/classes with customers.
With Vagaro, business owners can create a customized website with complete information about their venue, staff bios, services they offer and their working hours. Salons can display which booking slots are available for the day, week or month and allow customers to book an appointment at a time that's convenient to them. Vagaro allows users to send text and email notifications to customers, confirming the appointment, then send alerts and reminders for appointments booked.
Users can build a customer database by importing contacts from an excel or .csv file or pulling contacts directly from their mobile. Customers can post feedback on a Salon's Vagaoro page, for them to view. Salon owners can also manage internal activities such as generating sales & service reports, monitoring business progress with real time analytics, clock-in & clock-out, staff attendance, and map with payroll service.
Vagaro solution offers an integrated point of sale (POS) feature to sell gift certificates, products or packages to customers online and via mobile. Currently, Vagaro offers its services across Australia, Canada, United Kingdom and USA.
Pricing starting from:
US$25,00/month
Key benefits of Vagaro
• Vagaro's salon, wellness and fitness software allows users to create a personalized website fully managed and hosted by Vagaro, and customize it with their service menu, staff bios, venue pics & videos for brand promotion.
• Users can send booking confirmation and reminders to customers via email or text message.
• Users can take advantage of Vagaro's email marketing feature to send bulk promotional or announcement emails to customers in a single click.
• The solution offers a history tracking feature which let users keep a track of their customer information, previous visits and preferred services.
• Users can leverage the benefit of multiple booking options through a Vagaro web page, Facebook, mobile app or a widget that users can add to their personal website.
Markets
United States, Canada, United Kingdom, Australia
Supported Languages
English
Pricing starting from:
US$25,00/month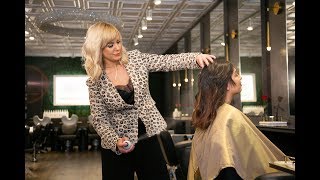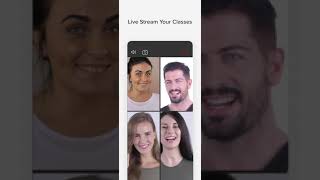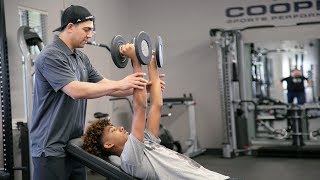 Total features of Vagaro: 103
Access Control
Accounting Management
Activity Dashboard
Activity Tracking
Appointment Management
Attendance Management
Auto-Responders
Automated Billing
Automated Scheduling
Automatic Notifications
Barcode Scanning
Billing & Invoicing
Business Analysis
Calendar Management
Calendar Sync with Google
Class Scheduling
Client Portal
Clock In / Out
Commission Management
Compensation Management
Contact Database
Credit Card Integration
Credit Card Processing
Customer Accounts
Customer Database
Customer History
Customizable Reporting
Customizable Templates
Dashboard Creation
Data Import
Data Import/Export
Data Synchronization
Digital Signature
Discount Management
Drip Marketing
Electronic Payments
Email Distribution
Email Marketing Management
Email Notifications
Email Templates
Email Tracking
Employee Management
Employee Portal
Employee Profile
Employee Self Service
Event Management
Event Scheduling
Facility Scheduling
Forms Management
HIPAA Compliance
History Tracking
Incentive Programs
Inventory Management
Inventory Tracking
Mobile Alerts
Multi-Location
Multiple User Accounts
POS
POS Integration
Payroll Management
Permission Management
Presentation Streaming
Productivity Reporting
Promotions Management
Purchase Order Management
Question Branching
Ratings & Reviews
Real Time Reporting
Recurring Billing
Recurring Tasks
Referral Tracking
Reminders
Reservations Management
Retail Inventory Management
Rewards Management
Role-Based Permissions
SMS Integration
SMS Marketing Managment
SOAP notes
SSL Security
Sales Analytics
Sales Reporting
Sales Tracking
Scheduled Reporting
Scheduling
Secure Login
Shopping Cart
Social Media Integration
Task Scheduling
Task Tracking
Team Calendars
Third Party Integration
Time Clock
Time Clock Integration
Timesheets
Transaction History
User Photos
Video Conferencing
Video Streaming
Web Forms
Website Integration
Website Management
Widgets
ZENOTI
#1 Alternative to Vagaro
Zenoti is an all-in-one, enterprise software that helps salons, spas and medspas to manage and grow their business. The...
Book4Time
#2 Alternative to Vagaro
Book4Time helps spas, casinos, salons, hotels & other wellness businesses manage online bookings, payments, guest...
Franpos POS System
#3 Alternative to Vagaro
Franpos is a cloud-based franchise POS (point of sale) system, which assists businesses of all sizes with payment...
Versum
#4 Alternative to Vagaro
Versum is a web-based salon & spa management software designed to help small and mid-size salon owners to manage online...
---
Already have Vagaro?
Software buyers need your help! Product reviews help the rest of us make great decisions.
Write a Review!
Showing 5 reviews of 2 431
Industry: Consumer Services
Company size: Self Employed
Used

Daily

for

2+ years

Review Source
Overall rating
Value for Money

Ease of Use

Customer Support

Likelihood to recommend

10.0

/10
All in one program
Reviewed on 2020/06/30
My overall experience with Vagaro has been nothing but exceptional. Their customer service is very...
My overall experience with Vagaro has been nothing but exceptional. Their customer service is very helpful when it's needed. They continue to add upgrades and needed items that are requested. They were extremely helpful to all of their accounts during the COVID-19 shutdown. Top notch in my books!!
Pros
What I like most about the Vagaro software is that it offers almost everything that you need in one program which includes inventory, scheduling, credit card processing, marketing, online store, website, forms, photos, etc. It's an all in one program that is easy to implement and use in your business.
Cons
There are only a few cons in my opinion. They need to increase the number of characters for product and service descriptions. They need to add an archive option in inventory. And they need to add an accounts payable option so you do not have to use another program.
Response from Vagaro
Hi Renee, we greatly appreciate your kind review. Thank you for letting us know what you love about Vagaro! We are so glad you are enjoying the software!
Industry: Health, Wellness & Fitness
Company size: Self Employed
Used

Daily

for

6-12 months

Review Source
Overall rating
Value for Money

Ease of Use

Customer Support

Likelihood to recommend

9.0

/10
Best value for features, support level & price
Reviewed on 2020/12/27
I researched/test run softwares for 2 years, after working in the industry and already using...
I researched/test run softwares for 2 years, after working in the industry and already using several different ones including for other industries. Vagaro hands down offers the best product for the money with additional features than most that allow for things like customizable memberships and rewards programs. Their service email/call system could be much better organized to be efficient & effective. If they allowed for the reps to manage a portfolio of clients with direct email/phone for questions instead of the constant "zone defense" approach it would fit the company goals and values much better. The customer service reps, however, are generally pretty awesome and committed to resolving the issues. Everyone's time would better spent in a focussed system opposed to the chaotic approach they currently have.
Pros
Best feature offerings which can be customized fairly easily. Excellent price for the value. Live customer support is essential, while this could be better in how it is set up Vagaro staff care about doing good, thorough work to be helpful. That is like gold as a business owner when trying to trouble shoot so this is their strongest asset in my mind.
Cons
The platforms, and even features, are inconsistent on how things are seen & done. For instance, creating a gift certificate through "reports" with a discount shows up on your quarterly reports differently than if you create a gift certificate through the "check out" screen and do the same discount there. Also, the application is different than the desktop in so many little ways that make a big collective difference. --I would love it if they cleaned up their current features to be streamlined. Having beta testers who are business people that actually use their software would reveal SO many little things that make a big difference to my daily "clean ups" for all the goofiness that they don't seem to realize exists in their software. I have suggested this idea at least 10 times to reps.
Response from Vagaro
Hi Amy, thank you for sharing your feedback. Feedback like this helps us make our software even better, so thank you for taking the time to let us know what you think.
Industry: Health, Wellness & Fitness
Company size: 2-10 Employees
Used

Daily

for

1-5 months

Review Source
Overall rating
Value for Money

Ease of Use

Customer Support

Likelihood to recommend

2.0

/10
Vagaro has been in business 9 years?!
Reviewed on 2019/03/30
Even though Vagaro is an improvement in a lot of ways compared to what we had, I wouldn't recommend...
Even though Vagaro is an improvement in a lot of ways compared to what we had, I wouldn't recommend it to another salt therapy spa. You say you are a salon and spa software. We operate a lot like a massage spa does, but your software does not function well for our needs.
Please make the following changes:
Allow for relationships between members
Allow for a membership to be shared with others, where on person pays for it
Allow employees who use the Vagaro system to also use the same email to be a client somewhere else.
Allow recurring scheduling for classes to be unlimited
Allow the business owner/manager to make the decision of what Vagaro permissions they give to their
employees
Make merging profiles easy
Keep duplicate profiles from happening for no reason
Pros
I own a salt therapy spa. The color coded calendar is really nice. It is easy to book clients into classes and appointments. Checking clients out is not perfect, but ok most of the time).
I will put the rest of my complaints here, since it limits characters in the Cons. Clients cannot use the same email if they have used another Vagaro merchant. Families also can't use the same email on different profiles.
We have a client who has been with us for over a year. She recently went to work for a massage therapist who uses Vagaro. Now, we are locked out of her account and cannot even change to a different email she gave us. The answer from Vagaro was to have her use our work computer to sign into her employee Vagaro account and make changes on our system. When I told tech support that is unprofessional and ridiculous to have my clients making changes to their account on our system, I was told that's not unprofessional at all. Uhm! Yes it is. I asked to speak to a Vagaro manager, was told they don't work on the weekends and that I couldn't leave a message to get a call back. I was told I would be responsible for calling back myself.
I am also not happy that I cannot give permissions to my employees that I need them to have. I need them to be able to upload excel sheets for certain things. That is only a manager permission. What's going to happen when I open other locations? I pay employees to get things off my plate so I can run my business.
Cons
I don't think this system is good for a business with several employees.
I do not like that we can not make family relationships. We sell family memberships and need for one person (usually the parent) to sign everyone out under the one membership. However, the way it is set up, we check the parent out and the have to comp the kids. That makes it look like we do a lot of comping of sessions. It makes me wonder how a fitness facility using Vagaro does their family memberships?
Scheduling a client for a recurring class is also not very friendly. You can only schedule them for 20 classes and no more. I have clients that come 3 times a week faithfully. There is no way for a reminder to add them back in. However, you can book recurring appointments forever. It should be consistent for classes as well.
We have had trouble with client profiles duplicating themselves. We can't figure out why that happens. Then, merging the clients is a problem. Half the time we try to do that, it doesn't let us, because it says they are the same person.....very confusing and difficult to deal with.
I'm not totally happen with the merchant processing. On more than one occasion, we've had clients try to pay for services or retail with a gift card they got. When we try to use it, it won't process. The answer that we got from Vagaro is that about 50% of the time, the merchant bank doesn't allow certain gift cards to be used. As a small business owner, that is very embarrassing.
Industry: Health, Wellness & Fitness
Company size: 2-10 Employees
Used

Daily

for

2+ years

Review Source
Overall rating
Value for Money

Ease of Use

Customer Support

Likelihood to recommend

10.0

/10
Features & functionality
Reviewed on 2020/10/16
Pros
Vagaro keeps all of my client information, services, products, reports and finances very well organized. I've used this software for over 5 years now and my favorite thing is, it's forever changing (for the better of course). I honestly have no complaints with the way it runs, however, if I'd like to see a change all I have to do is make a request and they take it under consideration. Obviously not every suggestion can be accommodated; but for the most part it just keeps getting better and better for a very reasonable price.
Cons
I wish when a customer decides they want to opt-out from receiving email marketing from one salon it wouldn't affect another. When a different business uses vagaro but the client has been to someone else and chose not receive email marketing they don't receive mine.
Response from Vagaro
Hi Mary, we greatly appreciate your kind review. Thank you for letting us know what you love about Vagaro!
Industry: Health, Wellness & Fitness
Company size: Self Employed
Used

Daily

for

1-5 months

Review Source
Overall rating
Value for Money

Ease of Use

Likelihood to recommend

8.0

/10
Easy to setup and use
Reviewed on 2021/01/17
Pros
Very affordable for a small business/sole-proprietor. Easy to use, they have videos that show you how to set things up. You can create your own forms or use stock ones they have. The booking site works so much better than SquareUp and doesn't have random maintenance for no reason. Also, WAY cheaper than Mindbody.
Cons
As a massage therapist, I have many clients that want to book extras with their sessions, like aromatherapy. Vagaro doesn't allow for an extra to be added, so I have to book them as a separate appointment then make it a double booking.
Vagaro FAQs
Below are some frequently asked questions for Vagaro.
Q. What type of pricing plans does Vagaro offer?
Vagaro offers the following pricing plans:
Starting from: US$25,00/month
Pricing model: Subscription
Free Trial: Available
1 user: $25 /month 2 users: $35 /month 3 users: $45 /month 4 users: $55 /month 5 users: $65 /month 6 users: $75 /month 7+ users: $85 /month
Q. What are the main features of Vagaro?
Vagaro offers the following features:
Access control
Accounting management
Activity dashboard
Activity tracking
Appointment history & spending trends
Automated Scheduling
Automated appointment status responder
Automated billing for memberships and packages
Automated email marketing
Automatic Notifications
Automatic birthday or anniversary emails
Automatic syncing & security
Barcode scanning using a barcode reader or a phone camera
Billing & invoicing
Branching
Business reports weekly, monthly & yearly
Calendar sync with Google
Class scheduling in house and online
Client database
Client information accessible at all relevant screens
Clock in / out
Clock in and out
Commission and hourly payroll
Commission management
Compensation management
Complete appointment booking controls
Configurable automated reminders
Contact database
Credit card processing from computers or mobile devices
Customer accounts
Customer history
Customer reviews
Customizable booking widgets for any website
Customizable reporting
Customizable templates
Dashboard creation
Data import/export
Discount management
Domain manager
Electronic payments
Email Templates and Easy Drag and Drop Creation
Email distribution
Email marketing for customers
Email receipts including client's signature
Email tracking
Employee management
Employee portal
Employee profile
Employee self-service from any device
Event scheduling
Facility scheduling
Full inventory management
Import contacts from Excel, Google, Yahoo...
Incentive program
Integrates with Authorize.net, Yelp, and more
Integrates with Facebook, Google, Pinterest and more
Inventory management with reporting
Inventory tracking of sold, lost, expired products and more
Multi Views and staff calendar management
Multi-location
Multiple user accounts
Online shopping cart with shipment calculation
POS
Permission management
Productivity reporting
Promotions management
Purchase orders
Real time reporting
Recurring billing
Recurring tasks
Referral tracking
Reservations management
Reward distribution
Role-based permissions
SMS and push notifications
SMS text reminders
SSL security
Sales reporting
Sales tracking
Scheduled emails
Scheduled reporting
Secure login
Smartwatch support
Swipe credit cards and sell products
Task scheduling
Task tracking
Tracking features
Transaction history
User photos
Website builder
Website integration
Website management
Yelp, Facebook & Instagram Integration
Q. Who are the typical users of Vagaro?
Vagaro has the following typical customers:
Small Business, Large Enterprises, Freelancers, Mid Size Business
Q. What languages does Vagaro support?
Vagaro supports the following languages:
English
Q. Does Vagaro support mobile devices?
Vagaro supports the following devices:
Android, iPhone, iPad
Q. What other apps does Vagaro integrate with?
Vagaro integrates with the following applications:
BirdEye, Facebook, Google Calendar, Gusto, Gusto, Microsoft Excel, Microsoft Outlook, QuickBooks Online, Wordpress, Xero
Q. What level of support does Vagaro offer?
Vagaro offers the following support options:
Forum, Knowledge Base, Online Support, Phone Support, Video Tutorials
Related categories
See all software categories found for Vagaro.