3CX
3CX communications system. Web & mobile apps (Android, iOS)
About 3CX
3CX is a software-based PBX solution with a cloud-hosted option, offering users web conferencing, CRM integration, live chat, instant messaging, and native mobile apps.
3CX includes a softphone for Windows, enabling users to make and receive calls through their computers, removing the need for phone hardware and allowing for work outside the office. An inbuilt multi-view switchboard allows users to manage incoming calls, view all colleague availability, and drag-and-drop calls for transfer. With CRM integration, users can launch calls in a single click from within their CRM software, and customer information appears as a pop-up on inbound calls. Caller ID is used to identify customers and automatically log the call in their customer record, with no need for manual call logging.
3CX's smartphone clients for Android and iOS allow users to make and receive calls over 3G or WiFi, and each include an inbuilt SIP tunnel to prevent issues with remote firewalls. Incoming calls and messages trigger push notifications, allowing phones to be left on standby to reduce battery drain. Users can update their availability statuses through the app, and view their colleagues' statuses. Through 3CX's mobile apps, users can make and receive calls from their mobile phone without the need to give out their personal phone number.
3CX offers users clientless web conferencing, with no need to download additional software or plugins, as all voice and video communication is based in a web browser. Video conferencing is free for up to 25 participants, with no per-user licensing or limit on the number of user accounts, and pricing is based on the number of participants per call. Also included are tools for remote control and assistance, and for feedback collection.
Pricing starting from:
R 0,00/year
Free Version
Free Trial
Subscription
Top 5 alternatives to 3CX
Key benefits of 3CX
Native iOS and Android apps allow users to make free calls to the office, and receive calls without the need to give out their personal phone number.
Customizable statuses enable users to see which colleagues are available and who should not be disturbed.
Integrated web conferencing allows users to make and join video conferences without the need for additional software or plugins.
CRM integration offers users one-click calls from within their CRM software, customer records brought up automatically as call pop-ups, and inbound call logging.
Live chat with website visitors. Easily switch to a call or video.
Markets
Andorra, Albania, Argentina, American Samoa, Austria, Australia, Aruba, Åland Islands, Bosnia & Herzegovina, Barbados, Belgium, Bulgaria, Bermuda, Bolivia, Brazil, Bahamas, Belarus, Belize, Canada, Switzerland, Cook Islands, Chile, Colombia, Costa Rica, Cuba, Cyprus, Czechia, Germany, Denmark, Dominica, Dominican Republic, Ecuador, Estonia, Spain, Finland, Fiji, Falkland Islands, Micronesia, Faroe Islands, France, United Kingdom, Grenada, French Guiana, Guernsey, Gibraltar, Greenland, Guadeloupe, Greece, Guatemala, Guam, Honduras, Croatia, Haiti, Hungary, Ireland, Isle of Man, India, Iceland, Italy, Jersey, Jamaica, Kiribati, Cayman Islands, Liechtenstein, Lithuania, Luxembourg, Latvia, Monaco, Moldova, Montenegro, Marshall Islands, North Macedonia, Northern Mariana Islands, Malta, Mexico, New Caledonia, Norfolk Island, Netherlands, Norway, Nauru, New Zealand, Peru, French Polynesia, Papua New Guinea, Poland, Puerto Rico, Portugal, Palau, Paraguay, Romania, Serbia, Russia, Solomon Islands, Sweden, Slovenia, Svalbard & Jan Mayen, Slovakia, San Marino, El Salvador, Turks & Caicos Islands, Tonga, Turkey, Trinidad & Tobago, Tuvalu, Ukraine, United States, Uruguay, Vatican City, Venezuela, British Virgin Islands, US Virgin Islands, Vanuatu, Wallis & Futuna, Samoa and 109 others
Supported Languages
Chinese, English, French, German, Italian, Polish, Portuguese, Russian, Spanish and 4 others
Pricing starting from:
R 0,00/year
Free Version
Free Trial
Subscription
Top 5 alternatives to 3CX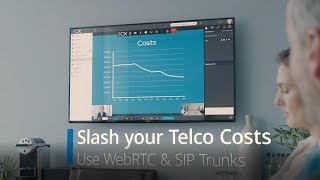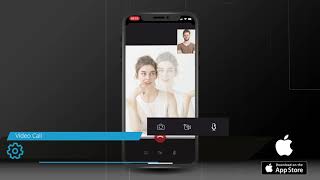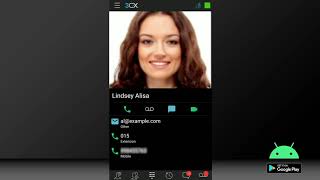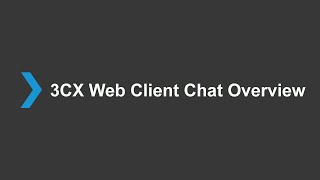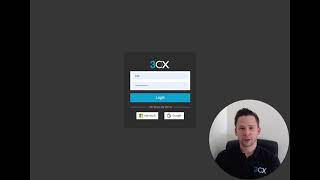 Total features of 3CX: 113
API
Access Controls/Permissions
Activity Dashboard
Activity Tracking
Activity/News Feed
Alerts / Escalation
Alerts/Notifications
Archiving & Retention
Audio / Video Conferencing
Audio Calls
Auto-Dialer
Auto-Responders
Automated Attendant
Automated Routing
Automatic Call Distribution
Blended Call Center
CRM
Calendar Sync
Call Center Management
Call Conferencing
Call Disposition
Call Logging
Call Monitoring
Call Queues
Call Recording
Call Reporting
Call Routing
Call Scripting
Call Tracking
Call Transfer
Callback Scheduling
Caller ID
Caller Profiles
Chat Transcript
Chat/Messaging
Collaboration Tools
Communication Management
Computer Telephony Integration
Conferencing
Contact Database
Contact Management
Customer History
Customizable Branding
Customizable Caller ID
Customizable Reports
Data Import/Export
Drag & Drop
Employee Directory
Fax Management
File Transfer
For Cloud Phone Systems
Help Desk Management
Hotkeys
IVR / Voice Recognition
Inbound Call Center
Interaction Tracking
Live Chat
Manual Dialer
Meeting Management
Mobile Access
Monitoring
Multi-Channel Communication
Multi-Language
Multi-User Collaboration
Multiple Parties
Offline Form
On-Demand Recording
Online Voice Transmission
Outbound Call Center
PBX
Performance Management
Predictive Dialer
Proactive Chat
Progress Tracking
Progressive Dialer
Purchasing & Receiving
Queue Management
Real Time Analytics
Real Time Data
Real Time Monitoring
Real Time Notifications
Real-Time Chat
Real-time Consumer-facing Chat
Real-time Updates
Recording
Reporting & Statistics
Reporting/Analytics
Ring Groups
SIP Trunking
SMS Marketing
SMS Messaging
SSL Security
Screen Sharing
Search/Filter
Single Sign On
Social Media Integration
Support Ticket Management
Surveys & Feedback
Task Management
Telemarketing Management
Text to Speech
Third Party Integrations
Transcripts/Chat History
Transfers/Routing
Two-Way Audio & Video
Unified Communications
Video Call Recording
Video Conferencing
Virtual Call Center
Virtual Extensions
VoIP
VoIP Connection
Cisco Unified Communications Manager
#1 Alternative to 3CX
Cisco Unified Communications Manager (formerly CallManager) helps businesses connect and collaborate with teams via IP...
Zoiper
#2 Alternative to 3CX
Zoiper is a cross-platform VoIP softphone dialer that allows voice and video calls, plus instant messaging, to be...
Cisco Jabber
#3 Alternative to 3CX
Cisco Jabber is a unified communications tool that provides businesses with instant messaging, voice & video calls,...
MiCloud Connect
#4 Alternative to 3CX
MiCloud Connect is a scalable communications platform that helps teams communicate through calling, group chats, video...
---
Already have 3CX?
Software buyers need your help! Product reviews help the rest of us make great decisions.
Write a Review!
Showing 5 reviews of 259
Industry: Information Technology & Services
Company size: 11-50 Employees
Used

Daily

for

2+ years

Review Source
Overall rating
Value for Money

Ease of Use

Customer Support

Likelihood to recommend

10.0

/10
The best VoIP phone system for small businesses
Reviewed on 2019/11/29
We had a customer that had 3 different companies within the walls of the building. We were able to...
We had a customer that had 3 different companies within the walls of the building. We were able to configure each company separately so that their rules, hours, and each had different SIP providers that needed to be configured up properly. Each had their own digital assistant and the system setup took only a few hours to complete with all the complexity that was involved. Technical support was outstanding in assisting with the troubleshooting and setup.
Pros
The 8 concurrent call Standard License is free to all companies. This makes it a perfect solution for churches, small businesses, and as the small businesses grow into medium sized businesses, the annual cost for the license with higher concurrent calls is nominal. When companies switch from the POTS lines, they need to figure out a good solution for VoIP. 3cx is lower cost than RingCentral and 8x8 as well as many other competing VoIP softwares.
Cons
Putting in supported APAP adapters is great, but when a customer has a non supported adapter, it usually works, but doesn't play nicely with the software as far as configuring it easily.
Response from 3CX
Sincere thanks for your feedback.
Industry: Logistics & Supply Chain
Company size: 11-50 Employees
Used

Daily

for

1+ year

Review Source
Overall rating
Value for Money

Ease of Use

Likelihood to recommend

5.0

/10
3CX is fine, but it is all about who handles the hosting
Reviewed on 2022/05/31
3CX feels like it is a step up from a normal landline, but I don't see any wow factors that I feel...
3CX feels like it is a step up from a normal landline, but I don't see any wow factors that I feel like I could get from some of the other VoIP names.
If you're looking for something less expensive than Ring Central, Phone.com, and OnSip, then you should be able to find a small VoIP provider willing to offer you a hosted package with 3CX for a lower price.
Pros
3CX is straightforward. It seems to have all the necessary features for a small business. Still, as a business owner who cannot work on the admin side, I can only comment on the usability and stability.
Compared to other softphone apps, I've never had significant issues. I use 3CX as a softphone on an iPhone, through a Yealink desk phone, via Chrome plugin, and on an iPad. Surprisingly, the limitations I see are not due to the daily functions.
There are some features I would like, but there is nothing about this app that hinders my company's ability to operate without delay. We have users in China, Thailand, the Philippines, Jamacia, Venezuela, and the US. All locations work well, and the apps work even with limited internet access.
There are times when the connection is not great, but this is usually due to the internet and not the apps.
Cons
There is no way for my ringer on my softphone or desk phone to be customized to ring differently when someone calls my extension vs. ring group. I wish there were connectivity with Zapier so that I could push contacts from other services into our address book.
It would be nice if the SMS chat feature worked more similarly to a shared inbox, where everyone could see it. You can only transfer the chat to another extension, which makes SMS hard to use as a group.
Overall, the cons are not about the ability to use 3CX but the features I wish it had that could provide a better overall experience.
Response from 3CX
Hi Sam and thank you for your review! We are glad to hear that you are enjoying using our software and that it has helped you stay in touch with your employees throughout the world!
Regarding the points you raised, desk phones can be configured to have distinctive ringtones for Queue Calls, so you should certainly consider switching to using Queues instead of Ring Groups. Apart from this, you would also get better reporting capabilities and a lot more polling strategies to choose from.
For syncing you phonebook contacts, we do currently offer integration with Microsoft 365, but in the coming updates we will have a REST API that may also allow you to interact with the 3CX Phonebook, giving you the maximum flexibility in syncing your contacts between various platforms.
Incoming SMS messages can be sent either to an Individual Extension or to a Queue, in which case all logged in members of that Queue will see incoming messages.
Industry: Computer & Network Security
Company size: 501-1 000 Employees
Used

Weekly

for

6-12 months

Review Source
Overall rating
Ease of Use

Likelihood to recommend

4.0

/10
3CX is useful, but setting it up has been hard
Reviewed on 2022/05/23
Pros
My apartment complex does not intercom set up on every house, so the central simulates this communication using 3CX.
It is very handy, since no physical installation had to be done to the apartment.
Cons
The setup depends on the configuration file sent by the central. It worked on the first use, but then, if you migrate to a new phone, then it needs to be set up again, instead of associating the configuration profile with an account the user can create and use in different devices.
Response from 3CX
Hi Fabio and thanks for your feedback!
3CX has many features that make it a perfect option for many types of businesses and environments, so we are glad to hear that 3CX helped you.
In regards to the configuration of the phones, this is mainly done for security reasons. There are very easy ways though to configure a new phone with your 3CX, e.g. by scanning a QR code through your WebClient.
For the best experience, we suggest you contact a 3CX Partner to help you with your setup and also walk you through all the capabilities and options you have.
Industry: Veterinary
Company size: 11-50 Employees
Used

Daily

for

1+ year

Review Source
Overall rating
Ease of Use

Likelihood to recommend

10.0

/10
3cx
Reviewed on 2022/06/09
Pros
I think that the call recording is very useful, we have had to listen to recordings multiple times for different scenarios and it has always come in handy. I love that all of our voicemails come directly to our email address, because we are able to check for new ones frequently throughout the day.
Cons
The only complaint I have about this software is the messaging feature, the messages only come to one computer so if that computer is not routinely monitored the messages never get read.
Response from 3CX
Hi Jacqueline, thank you for sharing your review. It looks like your team is making good use of the call recordings, and finding the feature really useful. We are happy to hear you have had such a great experience with 3CX!
Industry: Computer Software
Company size: 11-50 Employees
Used

Daily

for

1+ year

Review Source
Overall rating
Value for Money

Ease of Use

Customer Support

Likelihood to recommend

10.0

/10
Serves small businesses very well for free.
Reviewed on 2020/01/18
In my opinion, it is a very good tool and hardly ever had problems, because the tool is very stable...
In my opinion, it is a very good tool and hardly ever had problems, because the tool is very stable and with a very good usability, serving very well small businesses.
Pros
• It is free.
• Assists in the company's internal communication.
• It is always updated with improvements.
• Ease of receiving and transferring calls.
• Ease of configuration and installation by the end user.
Cons
• We used the trial version quietly for 1 year, but due to technical problems due to a codec, it caused a major internal problem where we stayed 3 days without a phone. For this reason the support of the company that provides the service asked us to change the application.
Response from 3CX
We are sorry to hear that you had codec issues. Can you explain which codec was used and what issues it created?
Codecs work using the SIP Offer - Answer model - a standard in SIP used for the update of session dialogs. This means that when a codec is offered by one endpoint (phone), and the receiving endpoint answers "no available codec" then a codec exchange occurs where both endpoints try to find one common codec (language) to use for their media. Like this every call is serviced and has more chances to get 2 way audio. It is important to tell us which codec you tried to use. Because firstly, we might have an issue to investigate or we might also give you an alternative codec you can use. We support all major codecs so I am surprised how the company that serves you recommended that you change the whole app.
Nonetheless, thank you for your feedback. I will forward this to the development team.
3CX FAQs
Below are some frequently asked questions for 3CX.
Q. What type of pricing plans does 3CX offer?
3CX offers the following pricing plans:
Starting from: R 0,00/year
Pricing model: Free Version, Subscription
Free Trial: Available
1 year free, no credit card required.
Q. Who are the typical users of 3CX?
3CX has the following typical customers:
Self Employed, 2-10, 11-50, 51-200, 201-500, 501-1 000, 1 001-5 000
Q. What languages does 3CX support?
3CX supports the following languages:
Chinese, English, French, German, Italian, Polish, Portuguese, Russian, Spanish
Q. Does 3CX support mobile devices?
3CX supports the following devices:
Android (Mobile), iPhone (Mobile), iPad (Mobile)
Q. What other apps does 3CX integrate with?
3CX integrates with the following applications:
Act!, Bitrix24, ConnectWise Sell, Freshdesk, Freshsales, Google Contacts, HubSpot CRM, Microsoft 365, Microsoft Outlook, Microsoft Teams, MongoDB, Salesforce Sales Cloud, Vtiger CRM, Zendesk, Zoho CRM, amoCRM
Q. What level of support does 3CX offer?
3CX offers the following support options:
Email/Help Desk, FAQs/Forum, Knowledge Base, Phone Support, Chat
Related categories
See all software categories found for 3CX.