An online work execution platform for any size organization.
About Smartsheet
Smartsheet is a SaaS, enterprise-ready cloud app for work management and collaboration, trusted by more than 80,000 businesses and millions of users in over 175 countries.
Regarded for its online project management, collaboration, and file sharing features, Smartsheet's intuitive spreadsheet-like app is used broadly to track and manage diverse types of work including: team projects and task lists, customer information, sales pipelines, event schedules, and business processes. The Smartsheet platform offers tools for workflow automation, content collaboration, forms management, project management, activity logging, scheduling, real time data tracking, and more.
Customers can access their accounts online or through integrations with leading web services. Smartsheet is a top-rated online project management solution for Google Apps and Salesforce, and is also integrated with leading web apps such as Box, Dropbox and Zapier. The Smartsheet API also allows users to integrate the system with their existing workflows.
Since 2006, Smartsheet has established a proven track record for ease of use, security, and system availability. Customers include small and medium businesses, Fortune 500 companies, and academic institutions, as well as local and federal government agencies.
Key benefits of Smartsheet
Seamless integration with Google Apps:
- Sign in with your Google account info
- Sync with Google Calendar
- Works with Google Drive: attach Drive files to any row in Smartsheet
- Update project info from Gmail
- Import/Export between Google Spreadsheet and Smartsheet
- Import Google Contacts
- Open attached Microsoft Project and Excel files in Google Drive
Salesforce integration:
Smartsheet and Salesforce work together for ultimate productivity. Link project sheets to Salesforce accounts, contacts, opportunities or cases for real-time collaboration on project status, files, and discussions. Other perks include:
- Single sign-on from Salesforce
- Create new project sheets from Salesforce
- Link to existing project sheets
- Access key project sheets from any Salesforce account, contact, opportunity or case.
Box integration:
Collaboration takes on new meaning with the Smartsheet and Box integration. The cloud apps are easy to use together and offer instant value. Teams can quickly share and collaborate on files related to specific projects with internal staff as well as external teams, including vendors clients and contractors. Some other benefits include:
- Perfect for the Small Teams or Large Enterprise: Smartsheet and Box are easy to use, don't require IT to install or manage, and immediately deliver value to users
- Add Structure, Save Time: Access files from Box in the context of your project or task
- No Need to Upload New Versions: All changes made to documents in Box are instantly available in Smartsheet
- Share Files with Teams Near and Far: Smartsheet's project sharing and row sending capabilities allow you to share files in Box with other team members with a click of the mouse
- A Little or A Lot: Link a specific document - or an entire folder of documents - to your Smartsheet project
Markets
United Arab Emirates, Austria, Australia, Belgium, Canada, Switzerland, China, Germany, Denmark, Spain, Finland, France, United Kingdom, Ireland, India, Italy, Japan, Luxembourg, Mexico, Netherlands, Norway, New Zealand, Sweden, Singapore, United States, South Africa and 21 others
Supported Languages
English, French, German, Italian, Portuguese, Russian, Spanish and 2 others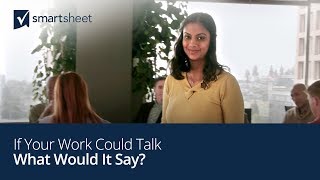 Total features of Smartsheet: 203
API
Access Controls/Permissions
Activity Dashboard
Activity Management
Activity Planning
Activity Tracking
Agile Methodologies
Alerts/Notifications
Analytics
Analytics/ROI Tracking
Approval Process Control
Approval Workflow
Asset Tracking
Assignment Management
Audit Trail
Backlog Management
Bar Chart
Bed Management
Bid Management
Billing & Invoicing
Brainstorming
Brand Management
Budget Management
Budgeting/Forecasting
Bug Tracking
Business Process Automation
CRM
Calendar Management
Calibration Management
Campaign Management
Capacity Management
Certification Tracking
Change Management
Change Order Management
Channel Management
Charting
Claims Management
Client Management
Client Portal
Collaboration Tools
Color Codes/Icons
Commenting/Notes
Commercial
Committee Management
Communication Management
Compliance Tracking
Contact Database
Contact Management
Content Management
Contract/License Management
Contractor Management
Cost-to-Completion Tracking
Create Subtasks
Customizable Dashboard
Customizable Fields
Customizable Reports
Customizable Templates
Dashboard
Dashboard Creation
Data Connectors
Data Import/Export
Data Synchronization
Data Visualization
Deadline Management
Dependency Tracking
Digital Asset Management
Discussions / Forums
Document Management
Document Review
Document Storage
Drag & Drop
Due Date Tracking
EMR/EHR
Electronic Data Capture
Email Alerts
Email Management
Email Reminders
Employee Management
Equipment Tracking
Event Calendar
Expense Management
Expiration Management
Feedback Management
File Management
File Sharing
File Transfer
Financial Management
Financial Reporting
For IT Project Management
Forms Management
Functions/Calculations
Gantt/Timeline View
Goal Setting / Tracking
HIPAA Compliant
Idea Management
Incident Reporting
Inventory Management
Issue Management
Issue Tracking
Job Scheduling
KPI Monitoring
Kanban Board
Key & Lock Management
Lab Information Management
Lead Management
License Verification
Marketing Calendar
Marketing Reports
Markup Tools
Media Planning
Milestone Tracking
Mobile Access
Mobile Dashboards
Multi-Campaign
Multi-User Collaboration
Multi-board
Multiple Projects
Negative Feedback Management
Online Applications
Parent Task
Patient Management
Patient Records Management
Payroll Management
Percent-Complete Tracking
Permit Management
Physician Management
Policy Management
Portfolio Management
Preventive Maintenance
Prioritization
Private Dashboards
Process Change Tracking
Product Roadmapping
Progress Tracking
Project Management
Project Planning
Project Planning/Scheduling
Project Scheduling
Project Time Tracking
Project Tracking
Projections
Public Dashboards
Quotes/Estimates
RFI & Submittals
Real Time Data
Real Time Notifications
Real-time Updates
Recurring Tasks
Reminders
Remote Access/Control
Reporting/Analytics
Reporting/Project Tracking
Request Management
Requirements Management
Rescheduling
Residential
Resource Management
Retrospectives Management
Risk Management
Roadmapping
Role-Based Permissions
SSL Security
Sales Reports
Scheduled / Automated Reports
Search/Filter
Secure Data Storage
Service History
Single Page View
Single Sign On
Spend Management
Spreadsheet View
Staff Calendar
Status Tracking
Strategic Planning
Subcontractor Management
Supports Agile
Supports Scrum
Surveys & Feedback
Task Board View
Task Editing/Updating
Task Management
Task Planning
Task Progress Tracking
Task Scheduling
Team Management
Technician Management
Template Management
Templates
Testing/QA Management
Third Party Integrations
Third-Party Integration
Time & Expense Tracking
Time Tracking
To-Do List
Traditional Methodologies
Version Control
Visual Workflow Management
Visualization
Web Forms
Widgets
Work History
Workflow Configuration
Workflow Management
monday.com
#1 Alternative to Smartsheet
monday.com is a cloud-based Work OS, where teams create workflow apps in minutes to run their processes, projects, and...
Microsoft Project
#2 Alternative to Smartsheet
Microsoft Project helps businesses plan projects & collaborate from anywhere using tools such as task assignment,...
Microsoft Excel
#3 Alternative to Smartsheet
Explore Excel. New data analysis tools help you track and visualize your data for greater insight, plus more ways to...
Asana
#4 Alternative to Smartsheet
Asana is a work and project management solution for teams. You can organize everything—from company objectives to...
---
Already have Smartsheet?
Software buyers need your help! Product reviews help the rest of us make great decisions.
Write a Review!
Showing 5 reviews of 2 226
Industry: Banking
Company size: 501-1 000 Employees
Used

Daily

for

1+ year

Review Source
Overall rating
Value for Money

Ease of Use

Customer Support

Likelihood to recommend

10.0

/10
The best workflow Automated tool
Reviewed on 2021/11/29
Overall experience with smartsheet is amazing it saves alot of time for me and my team as now there...
Overall experience with smartsheet is amazing it saves alot of time for me and my team as now there are specific users responsible for submitting sales tickets for new vendors and once they make it an automated mail send to the reviewers for reviewing and once they finish it another automated mail send to the Manager for approval and after final approval there's mail sent to all partners in the ticket having the approval of this request or rejection and reason of approval or rejection, all of this is done automatically with recorded workflow which is amazing tool
Pros
The amazing features in smart sheet are many but we can say that automated mails for specific un completed tasks and the workflow for creating automatic mails send to specific users that tasks had assigned to them automatically is fantastic, as no need to see the new tasks and assign it manually, once the ticket created it will be assigned by default according to the workflow ro the specified mentioned users
Cons
I consider Smart sheet one of the best tools in last 2 years which related to ticketing and analytical purposes however if the data in the sheet increased this may lead to hanging and taking too much time in reloading however it needs high internet connection speed for stability and good performance
Reasons for Switching to Smartsheet
Smartsheet having good cost and can be integrated to company software beside the customer support of smartsheet if there's any sudden issue and finally smartsheet having some features like work flow and automation process which showed easily in the interface and not complicated so any of the team can start doing his own workflow process
Industry: Higher Education
Company size: 51-200 Employees
Used

Daily

for

1+ year

Review Source
Overall rating
Value for Money

Ease of Use

Likelihood to recommend

7.0

/10
Good, if you have the resources to get started
Reviewed on 2021/12/06
We use Smartsheets as a way to connect our small team and manage projects while many of us are...
We use Smartsheets as a way to connect our small team and manage projects while many of us are virtual. We loved the features so much that we continued to use the system well after we returned to the office. We create project tracking spreadsheets with milestones and deadlines where we can assign each other tasks. If any of us were trained in Project Management, we could probably get quite aa bit more about of the software but being a small team, we only have the capacity to scratch the surface.
Pros
Smartsheets is a really straightforward Project Management software that is easy to use and helpful in tracking projects and assigning tasks. The spreadsheet-based tracking works like excel with added views and features that allow you to manage projects across a team with ease. I love the calendar views and the ability to prioritize and set deadlines.
Cons
We are a small team without a dedicated project manager and had to set everything up ourselves. This was fine for very simple project tracking and the templates are helpful, but it got very complicated when trying to customize the templates.
Reasons for Choosing Smartsheet
We wanted something with more tracking and reporting features. Smartsheets was not the only option out there but it met our needs and our budget.
Reasons for Switching to Smartsheet
For the simplicity of the UX. The spreadsheet-based project tracking was familiar and simple to implement. We loved the additional capabilities but may have overestimated our capacity to implement them.
Industry: Consumer Services
Company size: 10 000+ Employees
Used

Monthly

for

2+ years

Review Source
Overall rating
Ease of Use

Likelihood to recommend

6.0

/10
Decent Software for Project Tracking
Reviewed on 2021/12/10
The best way to sum it up is to say that once you have a project manager who is familiar with using...
The best way to sum it up is to say that once you have a project manager who is familiar with using this software, it can be a nice tool to use. However, inexperienced users will slow you down. It can be cumbersome to share and open in weekly meetings for example. So, don't plan on having too many hands in the updating process.
Pros
This software gives you a very nice visual snapshot of the progress your team has made in various phases of projects.
Cons
The software is not as user-friendly as we would like. And, sharing can sometimes be cumbersome.
Industry: Food & Beverages
Company size: 51-200 Employees
Used

Daily

for

2+ years

Review Source
Overall rating
Value for Money

Ease of Use

Likelihood to recommend

9.0

/10
Smartsheets for everyday management
Reviewed on 2021/10/21
To me, the best combination of the ease of use and familiarity of a spreadsheet with the complexity...
To me, the best combination of the ease of use and familiarity of a spreadsheet with the complexity of a project management tool. Very satisfied
Pros
The tool is more than a project management tool. I use it to manage my department's budget, collaborate with internal and external team members. I like that I can access it from anywhere I am
Cons
Could use some of the more advanced functionality like automatically keeping track of KPIs such as Earned Value, schedule variance, etc. I would like it if I could "play" with effort vs duration without affecting the main baseline until I am ready and obviously, I would like to keep history of baseline changes
Reasons for Choosing Smartsheet
Looking for something affordable, cloud-based that would allow us to collaborate and manage projects in one single repository
Reasons for Switching to Smartsheet
The right balance of cost, ease of use, and functionality
Industry: Professional Training & Coaching
Company size: 2-10 Employees
Used

Weekly

for

6-12 months

Review Source
Overall rating
Value for Money

Ease of Use

Likelihood to recommend

10.0

/10
I've used Smartsheet for many projects over the years
Reviewed on 2021/12/10
I use Smartsheet to track my projects using the Agile paradigm and I love it for that. I have also...
I use Smartsheet to track my projects using the Agile paradigm and I love it for that. I have also used Smartsheet to track expenses, create customer feedback forms and the like. When I am on a consulting gig like I am currently, I find this helps me stand up an Agile PM solution quickly, where there may not already be one in place at my client's business. Smartsheet is a great solution for me when engaging with small business clients who may not have an Agile platform already in place.
Pros
I love all of the templates that are available for free, which makes getting up and running with project tracking very fast and easy. I have used both sets of Agile project management templates, as well as some of the GANTT-based templates. All are very easy to use. I especially like that the Agile templates allow you to switch between card view and list view so you can get a more true Kanban experience.
I also like the many integrations, especially with Gmail.
They also have a very generous 30-day trial period, which in my experience is more than enough to evaluate everything Smartsheet has to offer.
Cons
One of the Agile template sets is a bit clumsy in that there seem to be two Backlogs -- there aren't, but the Backlog does appear where I would expect it to be out-of-the-box, in card view, so I had to rework the template a bit to get it the way I wanted. This doesn't really have to do with the Smartsheet platform itself however, just a little bit of an inconvenience but nothing more.
Reasons for Switching to Smartsheet
Smartsheet makes it super easy to stand up an Agile project management solution quickly. This is a critical capability for me as I do BA/PM consulting with small-medium-sized businesses that may or may not have a solution of their own already in place.
Smartsheet FAQs
Below are some frequently asked questions for Smartsheet.
Q. What type of pricing plans does Smartsheet offer?
Smartsheet offers the following pricing plans:
Starting from: US$7,00/month
Pricing model: Subscription
Free Trial: Available
Plans start at $7.00/mo. Pricing is per user per month. Rates shown are when paid annually. Nonprofit, schools, gov't agency receive additional discounts on annual plans.
Q. Who are the typical users of Smartsheet?
Smartsheet has the following typical customers:
Self Employed, 2-10, 11-50, 51-200, 201-500, 501-1 000, 1 001+
Q. What languages does Smartsheet support?
Smartsheet supports the following languages:
English, French, German, Italian, Portuguese, Russian, Spanish
Q. Does Smartsheet support mobile devices?
Smartsheet supports the following devices:
Android (Mobile), iPhone (Mobile), iPad (Mobile)
Q. What other apps does Smartsheet integrate with?
Smartsheet integrates with the following applications:
123FormBuilder, Azuqua, Backupify, Bitium, Box, Centrify Identity Service, DocuSign, Domo, Dropbox Business, Easy Insight, Egnyte, Evernote Teams, Formstack Forms, Gmail, Google Calendar, Google Drive, Google Workspace, Harvest, Jira, Klipfolio, Mailchimp, Marketo Engage, Meisterplan, Microsoft 365, Microsoft Azure, Microsoft Excel, Microsoft Outlook, Microsoft Power BI, Okta, OneDrive, OneLogin, Qlik Sense, Quip, Salesforce Service Cloud, ServiceNow, Skype for Business, Slack, TIBCO Spotfire, Tableau, VMware Horizon, Workplace by Facebook, Zapier
Q. What level of support does Smartsheet offer?
Smartsheet offers the following support options:
Email/Help Desk, Knowledge Base, Phone Support, Chat
Related categories
See all software categories found for Smartsheet.