Enterprise-level Unified Endpoint Management Solution
About Hexnode MDM
Manage and secure all your endpoints across multiple platforms from a single console.
iOS Device Management
Apple DEP : Streamline large-scale deployments. Wirelessly configure devices for automated MDM enrollment and out of the box use.
Apple VPP : Save on app costs with volume licenses for iOS apps and books. Secure and private distribution for B2B apps.
iOS Kiosks : Lock down devices in single or multi-app mode. Boost employee productivity. Keep students focused on the task at hand.
Configure and Restrict : Set up device configurations over the air. Disable features like camera, app store and iCloud.
App Management : Distribute Enterprise and Store apps. Blacklist or Whitelist applications. Silently push apps onto the device. Set up app catalogs.
Web-filtering : Improve security by keeping unwanted websites at bay. Restrict inappropriate content. Black/White list specific websites.
Android Device Management
Enterprise Ready : Integration with Samsung Knox, LG GATE & Kyocera EMM. Alliances with Sony, Zebra, HTC, and more on the way.
Android TV : Configure, restrict, lock down and manage apps on Android TVs. Ensure safe media consumption and business presentations.
Android Kiosk mode : Lock down devices to one or more apps. Configure background apps for required services.
Android for Work : Enable BYOD without worrying about corporate data. Set up separate work profiles to securely contain work apps and data.
Secure Browser : Blacklist/Whitelist URLs to disable unwanted websites. Enable secure multi-tabbed browsing.
OEM/ROM Enrollment : Enjoy enhanced control on Android devices like silent app installation and auto-enrollment.
Samsung Knox Enrollment : Deploy corporate-owned Samsung devices in bulk without having to manually enroll each of them.
Zero Touch Enrollment : Offers seamless deployment of corporate-owned Android devices making large-scale roll-outs fast, easy and secure.
Windows Device Management
Unified solution : Manage Windows phones, tablets, laptops and PCs from a single portal. Securely provision corporate devices.
Password rules : Improve security by setting rules with the desired password complexity, expiration and retry attempts.
Email and Network : Set up corporate Wi-Fi and email and ActiveSync configurations remotely.
Location tracking : View and track device locations. Log and export location history of devices.
BitLocker- Ensures data protection by providing full encryption to the drives attached to the computer.
macOS Management
Volume Deployment : Simplify large-scale deployments with Apple DEP. Preconfigure settings to auto-enroll with MDM.
Secure Devices : Wirelessly configure and restrict devices. Set up device passcode rules. Remotely lock devices.
BYOD and Corporate : Distinguish between personal and corporate devices right from enrollment. Set different policies for both.
Easy OTA enrollment : Enroll Mac devices just the way you enroll iOS devices. No need for admin to physically access the devices.
tvOS Management
Secure Airplay : Block unauthorized users from streaming content on to your Apple TVs by locking it up with a password.
Set up Wi-Fi Networks : No need to manually connect every Apple TV to the WiFi. Remotely push network configurations to a group of enrolled devices.
Simplified Enrollment : Leverage Apple Device Enrollment Program(DEP) to auto enroll devices with Hexnode MDM during volume deployments.
Conference Room Display
Prevent any inappropriate content on the launch screen being displayed to the audience. Remotely turn on Conference Room display with a custom message.
Key benefits of Hexnode MDM
BYOD
Reduce costs, not security
Save on hardware costs by allowing employees to use their own devices for work while securing the corporate data on devices.
Boost productivity
Working remotely on personal devices yields better output. No time is lost in employees getting comfortable with the devices or office environment.
Corporate data wipe
Delete corporate pushed configurations, restrictions and apps while keeping personal data intact.
Geofencing
Assign restrictive policies that activate only when users are within the company premises.
App Management
Inventory apps
Maintain the full list of apps installed on the devices in your enterprise. Add in-house apps and externally sourced apps.
Distribute Enterprise Apps
Securely deploy corporate apps on employee devices. Manage upgrades and downgrades seamlessly.
Black/white list applications
Disable unnecessary apps by black/white listing. Get alerts on blacklisted app installation.
App catalogs
Create custom catalogs of apps to better manage and allow users to install necessary apps from a single location.
Security management
Data security
Secure corporate data by remotely locking or wiping stolen devices. Delete enterprise apps and settings during device disenrollment.
Network security
Enable Wi-Fi access to devices without sharing passwords. Configure a Global HTTP Proxy on devices.
Email security
Highlight emails sent to non-corporate domains. Ensure attachments are opened only in corporate deployed apps.
App Security
Centrally monitor applications installed on devices. Blacklist unwanted applications. Whitelist necessary applications to block all the rest.
Compliance
Automatic compliance monitoring. Alerts on compliance violations. Manual & Preset compliance criteria.
Auto lockdown
Enforce auto lockdown of corporate devices when they stay offline for a specified number of days.
Content Management
Share files conveniently
No need for uploading files elsewhere or attaching in email. Send files to users directly from the portal.
Save users some trouble
For key files that need to be placed in specific directories, users need not be bothered. Admin can deploy them remotely.
Mass deployment
Assign files via policy to have them deployed to a group of devices at once.
Offline app installations
Send a bunch of APKs to devices to enable users install applications without having to be connected to the internet.
Forced deployment
Deploy files without having to wait around for confirmation from user end.
Built-in content viewer
No need to white-list 3rd party file managers. Open and view shared content right within Hexnode MDM app.
Expense management
Keep voice and data costs in check
Get voice call volume and data usage statistics for better managing mobile expenses on corporate carrier plans.
Trouble free auditing
Meet financial audits head-on with precise reports on voice and data usage.
Usage warning and restrictions
Issue usage warning on plans nearing exhaustion. Automatically bar calls and restrict data usage after limits.
App-specific quotas
Set specific limits for each app. Conveniently block non-work apps from eating into corporate data plans.
Markets
United States, Canada, United Kingdom, Australia, China
and 5 others
, India, Japan, Germany, Brazil, Mexico
Supported Languages
English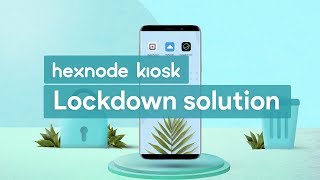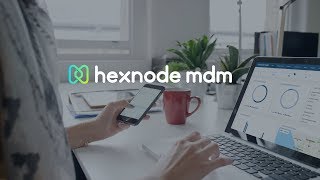 Total features of Hexnode MDM: 23
API
Active Directory Integration
Activity Dashboard
Applications Management
Auditing
Compliance Management
Content Management
Customizable Reporting
Data Import/Export
Digital Signage
Employee Management
Enrollment Management
Expense Tracking
File Management
Inventory Tracking
Location Tracking
Mobile Integration
Monitoring
Policy Management
Remote Control
Self-Enrollment
Third Party Integration
Two-Factor Authentication
Symphony SUMMIT
#1 Alternative to Hexnode MDM
An Intelligent, Integrated & Innovative ITIL 2011 certified ITSM Platform, unifying IT Operations across Service,...
EZOfficeInventory
#2 Alternative to Hexnode MDM
Track and manage check-outs, locations and maintenance schedules of your assets with our cloud based asset management...
SolarWinds Service Desk
#3 Alternative to Hexnode MDM
SolarWinds Service Desk is a fully integrated service desk and asset management solution that allows IT and other...
Alloy Navigator
#4 Alternative to Hexnode MDM
Alloy Navigator is an all-inclusive IT Service and Asset Management solution that provides thoughtful answers to your...
---
Already have Hexnode MDM?
Software buyers need your help! Product reviews help the rest of us make great decisions.
Write a Review!
Showing 5 reviews of 68
Industry: Food Production
Company size: 51-200 Employees
Used

Daily

for

Free Trial

Review Source
Overall rating
Ease of Use

Customer Support

Likelihood to recommend

10.0

/10
The Best Multi-Platform MDM
Reviewed on 2019/06/27
For someone with experience with MDM setup, Hexnode is easy to configure and setup. All of the...
For someone with experience with MDM setup, Hexnode is easy to configure and setup. All of the configuration options are laid out in a logical way and all features work as expected. They are actively developing the product and the technical support is excellent.
Pros
Intuitive system requiring no training to configure. Manages any type of device and integrates with all types of services needed to support authentication and systems management.
Cons
The name Hexnode is not very catchy and it's sort of hard to remember.
Industry: Facilities Services
Company size: 51-200 Employees
Used

Weekly

for

1-5 months

Review Source
Overall rating
Value for Money

Ease of Use

Likelihood to recommend

7.0

/10
Limitless features, but be careful
Reviewed on 2020/01/31
This software is much more intuitive than free options that are available. At $4/month for each...
This software is much more intuitive than free options that are available. At $4/month for each phone, this is something that will almost instantly pay for itself. We get nervous with the amount of access we have to employees, so it is important to be honest and upfront with users of mobile devices that they are being heavily monitored.
Pros
You can do almost anything to control phones out in the field of your employees. This will limit the time wasted having employees come in the office to assess their phones. Also, this makes it so if someone steals a phone with this software, the phone will be basically useless due to the security features.
Cons
Employers should be very careful with how they implement this software. This should not be used on a phone that was not issued to an employee. It would help if this app better explained to the users the amount of surveillance it is utilizing during each step of usage.
Industry: Transportation/Trucking/Railroad
Company size: 501-1 000 Employees
Used

Weekly

for

1+ year

Review Source
Overall rating
Value for Money

Ease of Use

Likelihood to recommend

8.0

/10
Good features overall
Reviewed on 2020/12/07
It was the only MDM that we tried that ticked all the boxes and at the right price
It was the only MDM that we tried that ticked all the boxes and at the right price
Pros
The ability to create 'Web apps' from URLs
The ability to use Hexnode browser in full screen without the address bar showing.
Cons
Every additional feature you think would be a nice to have seems to be on a higher subscription model, eg remote control
Industry: Telecommunications
Company size: 11-50 Employees
Used

Daily

for

6-12 months

Review Source
Overall rating
Value for Money

Ease of Use

Customer Support

Likelihood to recommend

0.0

/10
Avoid at all COST
Reviewed on 2020/05/01
literally the worst MDM solution out.
literally the worst MDM solution out.
Pros
Initially this software seemed like a seamless integration to our MDM needs on our Samsung devices. Price seemed good, feature-set seemed perfect. NONE of these were the case.
Cons
nothing works correctly, except the enrollment that equals added cost. from there it is a disaster.
Industry: Mental Health Care
Company size: 51-200 Employees
Used

Daily

for

1-5 months

Review Source
Overall rating
Value for Money

Ease of Use

Customer Support

Likelihood to recommend

9.0

/10
Hexnode MDM
Reviewed on 2021/01/15
The service and the product has been excellent as well as the follow up from the marketing team.
The service and the product has been excellent as well as the follow up from the marketing team.
Pros
The product is not so easy to you for a non-IT person. But the online support via chat is superb, the reps are willing to spend as much time as you need to walk you through, step by step, until you achieve the implementation and functionality you are looking for. That's what makes this an excellent product for any user. You don't have to be an-IT specialist!! When you have such a high level of support you can rest assured that you can get the maximum benefit from the software. I've dealt with at least six technical reps during our period of installation after we purchased the product. To a person, each one was very knowledgeable, very helpful, very patient and very courteous. I could not have asked for more. Now that we have everything working like we want it to, we feel very satisfied that we chose this product. Most importantly, we don't feel like we missed out on features or functionality because we are not IT specialists.
Cons
Software is not so easy to use and there is definitely a learning curve, but as indicated above, the support team will help you.
Hexnode MDM FAQs
Below are some frequently asked questions for Hexnode MDM.
Q. What type of pricing plans does Hexnode MDM offer?
Hexnode MDM offers the following pricing plans:
Starting from: US$1,00/month
Pricing model: Subscription
Free Trial: Available
Contact for price quote and 30-day trial
Q. What are the main features of Hexnode MDM?
Hexnode MDM offers the following features:
Active Directory integration to import users, groups and OUs
Automatic Device Recognition
Batch import users from a CSV file
Centralized policy and control across all enterprise devices
Communications Diagnostics
Content Management
Dashboard-based UI showing user and device activities
Data Management
Email Management
Enrollment via URL or companion apps for iOS/Android
Enterprise app catalogs to manage in-house & store apps
Filterable reporting on every aspect of MDM
Manage how devices and also apps are deployed remotely
Mobile Device Management
Mobile Security Management
SMS Integration
Track stolen devices or workforce movements via GPS/Wi-Fi
Tracking of a device inventory potentially in the thousands
Unified Endpoint Management
Wireless Network Support
Q. Who are the typical users of Hexnode MDM?
Hexnode MDM has the following typical customers:
Small Business, Large Enterprises, Public Administrations, Non Profit, Freelancers, Mid Size Business
Q. What languages does Hexnode MDM support?
Hexnode MDM supports the following languages:
English
Q. Does Hexnode MDM support mobile devices?
Hexnode MDM supports the following devices:
Android, iPhone, iPad
Q. What other apps does Hexnode MDM integrate with?
Hexnode MDM integrates with the following applications:
Google Workspace, Microsoft Azure, Zendesk, Zendesk
Q. What level of support does Hexnode MDM offer?
Hexnode MDM offers the following support options:
Online Support, Phone Support, Video Tutorials, FAQs, Knowledge Base, Forum
Related categories
See all software categories found for Hexnode MDM.