Magarental
Web-based vacation property rental management solution
About Magarental
MagaRental is a cloud-based vacation rental management solution for multiple unit property owners to manage their short-term rental bookings. The software is suitable for small and midsized property owners and caters mainly to European clients. MagaRental enables property owners to advertise their properties to prospective customers and manage all of the operations surrounding online reservations.
MagaRental provides custom tools for designing interactive property websites and listing property details with images and videos, rent descriptions and booking terms & conditions. Property owners can then manage booking inquiries, reservations, billings, payment and other related activities through their personalized property website. The inbuilt SEO module helps to improve site performance and increase property visibility across online channels. Property owners can run multiple marketing campaigns through email and social media platforms to engage with their customers efficiently. The solution also provides a tailor made XML API for integrating the solution with other web services. The interactive calendar displays the current bookings accepted along with available slots for accepting new bookings. Property managers can also manage multiple calendars for each property, customized to their requirements and also sync calendar details with their Google account.
MagaRental partners with multiple online booking platforms such as Booking, HomeAway, Holiday and TripAdvisor among others. Users can list their property details on all these third-party channel partners and manage booking inquiries from a single central portal. MagaRental are developing native Android and iOS mobile apps which will enable property owners to manage booking operations from their mobile devices. MagaRental's listed clients include Trident Holiday Homes, Short Let London and Sotheby's Italy Retreats.
Pricing starting from:
€120,00/month
Free Version
Free Trial
Subscription
Top 5 alternatives to Magarental
Key benefits of Magarental
• MagaRental is an online solution enabling vacation rental property owners to list multiple properties and manage their online booking operations.
• The solution provides various customizable website templates for designing & creating interactive property websites.
• MagaRental includes tools for search engine optimization (SEO) which allows businesses to improve the visibility and ranking of their property website.
• Property owners can run online campaigns to engage with their clients through social media platforms such as Facebook and Twitter, sharing promotional posts and gift vouchers for example.
• Users will soon be able to manage bookings on their smartphones using the MagaRental mobile app, available for Android and iOS device users.
Markets
Switzerland, Germany, United Kingdom, Italy
Pricing starting from:
€120,00/month
Free Version
Free Trial
Subscription
Top 5 alternatives to Magarental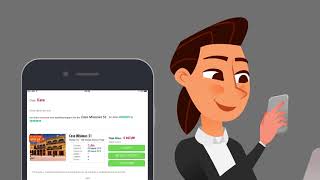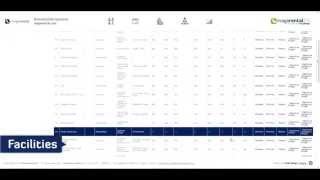 Total features of Magarental: 54
API
Accounting
Accounting Integration
Alerts/Notifications
Availability Management
Booking Management
Calendar Management
Commission Management
Contact Management
Contract/License Management
Credit Card Processing
Credit Check
Customer Database
Customer History
Customizable Reports
Customizable Templates
Data Import/Export
Discount Management
Electronic Payments
Email Templates
For Vacation Rentals
Guest Experience Management
Housekeeping Management
Inspection Management
Inventory Management
Invoice Management
Late Fee Calculation
Lead Management
Maintenance Management
Multi-Channel Management
Multi-Location
Online Booking
Online Payments
Owner Statements
Payment Processing
Quotes/Estimates
Rate Management
Real Estate Rental
Real Time Notifications
Recurring Rentals
Reminders
Reporting & Statistics
Reservations Management
Scheduling
Short / Long Term Rental
Tax Management
Tenant Portal
Tenant Tracking
Third Party Integrations
Transaction History
Vacancy Management
Vendor Management
Website Management
Work Order Management
Rent Manager
#1 Alternative to Magarental
Rent Manager is an advanced property management solution designed to help businesses manage every facet of their...
NewBook
#2 Alternative to Magarental
NewBook is award-winning property management software built especially for the tourism and hospitality industries that...
RoomMate
#3 Alternative to Magarental
RoomMate is a property management solution that helps manage multiple shared spaces with friends, family, university...
RMS Cloud
#4 Alternative to Magarental
RMS is a flexible and scalable cloud-based property management solution designed to help hospitality operators increase...
---
Already have Magarental?
Software buyers need your help! Product reviews help the rest of us make great decisions.
Write a Review!
Showing 5 reviews of 30
Industry: Luxury Goods & Jewelry
Company size: 1 001-5 000 Employees
Used

Daily

for

6-12 months

Review Source
Overall rating
Value for Money

Ease of Use

Customer Support

Likelihood to recommend

10.0

/10
🥇Go Magarental! Thank you we finally have the right solution and the right partner to success
Reviewed on 2018/08/31
I have tried and observed over the last 10 years many Property Management Sofware. The optimun does...
I have tried and observed over the last 10 years many Property Management Sofware. The optimun does not exist even because we are in a field in continuous evolution and most of Property Manager does not work according to a unique standard practice/flow.
I find this the most complete software that can empower a Property Manager to become a SuperPropertyManager saving time on low value added duties (automatized), sharing information/reports to Property Owners, Managing information flows from guests and the facility team.
You need as with every software to take your time to try, understand and get the value. Once you understand is perfect.
Pros
😍 Easy and integrated. A Property Management Software that covers also the Channel Manager tools features. Flexible and easy to connect.
📱 Mobile/pad friendly
🎪 Integrated a very nice website customized with payment platform
🤹‍♂️ Improved continuously
🎯 Customer service that knows not only the software but the business providing insighs beyond their traditional role.
🎮 Allow a remote control of operations on the field very efficient
🎬Integrated with analytics tools! Power BI.
🏆 Great price for value
Cons
We there are many minor things that can be improved as with any software but I see day after day new improvements so I am fine with everything.
Response from MagaRental
Thanks William, we appreciate much when a professional of vacation rental understand all aspect of our application. Will try to do the best for improve always
Maurizio
Industry: Real Estate
Company size: 51-200 Employees
Used

Daily

for

2+ years

Review Source
Overall rating
Value for Money

Ease of Use

Customer Support

Likelihood to recommend

10.0

/10
The Best Vacation Rentals Software
Reviewed on 2019/08/30
Pros
We have been working in the field of vacation rentals for more than 10 years and we have tested the most important vacation rentals software. Magarental is currently the best software for those who manage a considerable number of apartments in one or in serveral cities.
The possibility of having in a single software all the functionalities necessary to automate the internal management processes is certainly one of the most important aspects.
Joining Magarental means having a system that manages everything: reservations, contracts, invoices, channel managers, arrivals and departures, maintenance, cleaning and external agencies. Furthermore, in our experience, there is no one who is equal to Magarental so complete and which allows a maximum level of customization. Any functionality you want to add will be possible thanks to the ability of the development team to customize the software to your business needs. This is the strong point that nobody can guarantee (I guarantee you ).
Cons
The software is ideal for those who manage many apartments for those with strong growth prospects and need a partner with whom to grow their business. It is not suitable for individuals, small real estate managers who do not have personalization needs and strong growth. It is a system with many features that require some initial time (as it should be) to configure it.
Considesince it will be the most important system for your business I suggest you do it. If you don't have the time to manage such a powerful program, don't start.
Industry: Hospitality
Company size: 2-10 Employees
Used

Daily

for

6-12 months

Review Source
Overall rating
Value for Money

Ease of Use

Customer Support

Likelihood to recommend

0.0

/10
OUTDATED, NOT USER FRIENDLY, TERRIBLE & NON-EXISTENT SUPPORT AND CUSTOMER SERVICE. STAY AWAY!
Reviewed on 2016/09/18
It brings me no pleasure at all to leave this review, I write this only to share my experience so...
It brings me no pleasure at all to leave this review, I write this only to share my experience so that others considering Magarental can make an more educated and informed decision.
Initially I chose Magarental as I saw the potential it could have in helping our business more productive and efficient. It offers an "all in one" solution which includes a PMS (Property Management System), Channel Manager, and option to build an integrated website, which we went for.
Before we signed up, the project / sales manager was always available and on hand for questions I had. After the signup however, it was a totally different story.
What really lets the product down is the lack of customer service and leadership behind their team.
If I had an issue and needed an urgent answer sometimes it literally took 4 to 5 days to get a response from the support team. Some questions went weeks without an answer, and many problems we had were still not solved. I spent more time chasing the Magarental team which left me less time to manage my business.
SIGNUP PROCESS & INITIAL CHANNEL MANAGER SETUP:
The system is built for programmers NOT for apartment managers. The entire process of setting up the calendars, pricing, a new property into the system and mapping to a new channel, is a long and arduous process. The system was not built to be user friendly, so you will spend hours and hours learning to setup even one property in the system. I spent countless calls with the Magarental team as the system is archaic and complicated. When trying to train the staff on how to use the system, they found it equally as difficult. Other systems on the market take just minutes to learn. Magarental takes hours and days, months.
WEBSITE BUILDING:
While Magarental offers great looking integrated websites, don't expect much support in this department. The initial contract we signed stated a 3 month lead time for the website to be completed. After the 3 month period I contacted Magarental to find out what the progress was, their answer was "The development team said you haven't updated all your information". What a shocking answer! At no point whatsoever had the Magarental team notified me that any input was needed from my side. Had I not brought the issue up, The website probably would not have been built! It took another 3 months (6 months total) before the website was even close to being completed. There was a complete lack of project management.
Pros
The "guest reservation area", where your guests can update their arrival time and set their bed preference, is a great feature. However, customer support is so slow, that even after 6 months of setting up the channel manager and building the website, we never even got to use this feature, as it had not been setup correctly by the Magarental team.
Federico was a pleasure to deal with. I felt he genuinely had a desire to help when I had a problem.
Cons
The system and its interface is old and archaic. In the day and age of iphones and android phones, using Magarental is like living the the dark ages. A PMS should be be intuitive and user friendly - Magarental is extremely flawed in this, costing your more time, rather than saving you time.
The customer support and service is terrible. Communication between their team is non-existent. When I had a problem I found myself having to constantly chase the development team with emails and skype messages, only to find I had to keep re-explaining the same issues to different team members.
After being constantly frustrated due to never receiving the customer service I expected, I finally decided to leave Magarental, and requested to cut the subscription a few months early. At not one point were they apologetic, in fact, their attitude was blasé and unconcerned. There was no curiosity as to why I had decided to leave whatsoever. Instead, they insisted that I still needed to continue to pay the contract fees. A few weeks later someone from administration threatened to cut our service, which they did promptly. Strange that when they are after their money, you can get an instant response, yet when you need customer service and support, no one from Magarental is able to respond quickly. If only their service team was efficient as their admin team!
Response from MagaRental
I'm very surprised by reading this review from a person who has always been late paying the flat rate. He only paid the flat after many reminder emails of admin, he's not a professional P.M.Furthermore he signed for a basic agree which means a template without any modifications but it worked out completely different. We did many modifications upon his request and he was satisfied fro this.He did not pay anything more for that, never.Reading that there is a lack of customer service is very surprising. When we working on the modifications was ok for him and we¿re always online for any help or customer service but when a customer doesn't pay why does he expect all this customer service!? Also to help him out we decided to let him pay the website (www.oasisapartments.eu) not immediately but every month partly on top of the flats and we must receive 4 yet.He wrote us the stop the payments but continue use MR without pay and we have simply blocked the account and he wrote the review. A.R
Industry: Hospitality
Company size: 51-200 Employees
Used

Daily

for

2+ years

Review Source
Overall rating
Value for Money

Ease of Use

Customer Support

Likelihood to recommend

9.0

/10
Magarental, a great choice, but not for everyone.
Reviewed on 2018/11/09
Our overal experience with Magarental is positive because of its functionalities, possibility to...
Our overal experience with Magarental is positive because of its functionalities, possibility to adapt to our requirements and its price quality ratio, especially compared to alternative solutions.
Pros
First of all I need to mention that we use this software for connecting our vacation rental product to ota's and other platforms only, hence we are not too familiar with the crm/pms/cms functionalities it has to offer.
Magarental has proven to be quite a different product than what we initially could image, having had previous experiences with larger alternatives. The possibility to personally tweak, verify, adjust or adapt a large number of settings is not for the faint of heart but therefore more appreciated by who has an understanding of the matter. What is most appreciated is the flexibility of the system and the collaboration we have with Magarental.
Cons
It can take some time and patience to understand the software and the features it offers.
Industry: Hospitality
Company size: 2-10 Employees
Used

Daily

for

1-5 months

Review Source
Overall rating
Value for Money

Ease of Use

Customer Support

Likelihood to recommend

10.0

/10
Professional and reliable
Reviewed on 2017/02/11
Magarental is professional and reliable. They are professional in their conduct with clients and...
Magarental is professional and reliable. They are professional in their conduct with clients and also their products allow your business to move to the next level. Thanks to rep, the website is looking very appealing to Naples Villas' target audience. Rep, who is part of the customer service team, is very reliable and delivers what she promises. Her technical knowledge and support have been invaluable to getting Magarental system up and running for our business. Rep has also provided further support, as necessary, to enable us to take full advantage of all that Magarental has to offer. Magarental has so much more than other similar products that I have used in the past or looked into purchasing. Their back office is very sophisticated namely the statistics section and the channel manager is very powerful as it enables you to use channels that others do not offer.
Response from MagaRental
Dear Alfonso,
Thank you for your exhaustive review. Our Onboarding Team strives to follow our customers in the best way possible and they try to build a complete application which is usable for every Property Manager.
In the last six months we have been working hard withyou to reach one target together, your satisfaction!.
While reading you words I believe we have achieved that goal and this makes us work harder, more and with even greater commitment.
Un abbraccio
Maurizio
Project Manager
Magarental FAQs
Below are some frequently asked questions for Magarental.
Q. What type of pricing plans does Magarental offer?
Magarental offers the following pricing plans:
Starting from: €120,00/month
Pricing model: Subscription
Free Trial: Available
Contact MagaRental for pricing information or a quote.
Q. Who are the typical users of Magarental?
Magarental has the following typical customers:
2-10, 11-50, 51-200, 201-500
Q. What languages does Magarental support?
Magarental supports the following languages:
English, Italian
Q. Does Magarental support mobile devices?
Magarental supports the following devices:
Android (Mobile), iPhone (Mobile), iPad (Mobile)
Q. What other apps does Magarental integrate with?
Magarental integrates with the following applications:
Amadeus, Google Calendar
Q. What level of support does Magarental offer?
Magarental offers the following support options:
Email/Help Desk, FAQs/Forum, Phone Support, Chat
Related categories
See all software categories found for Magarental.