About HireHop
HireHop is an all-in-one intuitive and affordable cloud equipment rental software that can run on any device.
We built HireHop to give the rental industry a powerful, fully featured, customisable, affordable and easy to use software.
Today HireHop is used by large and small companies in over 20 countries around the world. Industries include Events, AV, Film/TV, Rigging, Tent/Marquee, Construction and Plant/Tool hire, or even schools, venues or manufacturers for loan equipment.
There are no implementation costs and free phone/email support is included!
HireHop is continuously updated by people who have worked in the equipment rental industry, as well as utilising feedback from our users - people like you. This has enabled us to build a perfectly tailored all-in-one cloud software that is future proof and scalable.
HireHop has set the standard by introducing new features not seen in other rental software and includes Inventory Management, CRM, Accounting, Route Planning & Driver App, Integrations, API and much more.
Start using HireHop today for FREE, or contact us to arrange a free demonstration.
Pricing starting from:
£33,00/month
Free Version

Free Trial

Subscription
Top 5 alternatives to HireHop
Key benefits of HireHop
- Affordable, no implementation costs and free phone/email support.
- Create quotes quickly and easily with the ability to archive quotes, clone jobs and copy/paste items from other jobs and much more.
- See colour coded jobs visually in charts or in a diary. You can even link you job calendar to your mobile, Outlook, Google Calendar, etc.
- Make your documents look like brochures with our unique and powerful document engine that uses standard HTML5, CSS and JavaScript (languages that any web designer knows) or just use our simple "Word" style editor.
- Have as many depots as you need with the ability to make sub depots inside depots as well as internal hire functionality.
- Invoice by job or batch invoice your monthly invoice runs, and create as many transactions per job as you need including credit notes, purchase orders and deposits.
- Integrate with Xero, QuickBooks, Sage Business Cloud and Sage 50 Cloud.
- Use purchase orders that automatically fulfil shortfalls and can also synchronise with accounting software.
- The only rental software that allows different depots to sync with different accounting software.
- Manage repairs, testing and servicing, as well as the ability to produce test certificates for all equipment dispatched on a job.
- Send emails from within HireHop from your email account. Sent emails are stored in your sent folder as well as within jobs and projects.
- Multiple users with user role permissions and logging for actions, so you can see what users have changed, added or deleted. This also helps you abide by data regulation such as GDPR.
- Real time checking stock in and out (with or without barcode scanners) including real time synchronisation between terminals, so everybody in the warehouse sees what everyone else is doing live.
- Multi-currency
- Multiple languages. Documents are also available in multiple languages. So if you speak English but need a document in French, it's just a click of a button.
- Completely customisable. Users can customise the look and feel of HireHop. And as a Company you can customise the account much further including changing every word/phrase, adding custom fields, setting up defaults and much more.
- API. You can also add or remove functionality by adding custom built modules built by yourself or the team at HireHop. There is a growing library of 3rd party plugins too.
- There are a huge amount of features, too many to list, so please contact HireHop for a free demo.
Typical Customers
Freelancers

Small Businesses

(2-50)

Mid-size Companies

(51-500)

Large enterprises

(500 and more)
Markets
Afghanistan, Albania, Algeria, American Samoa, Andorra and 224 others
Supported Languages
Brazilian Portuguese, Czech, Dutch, English, Estonian and 13 others
Pricing starting from:
£33,00/month
Free Version

Free Trial

Subscription
Top 5 alternatives to HireHop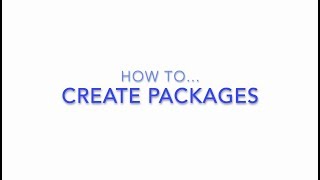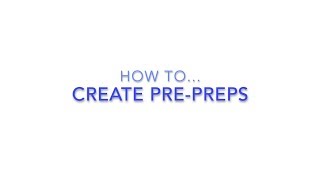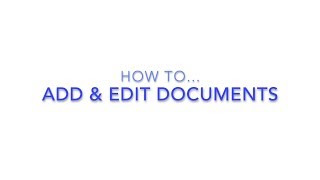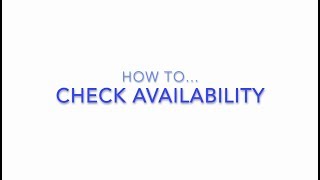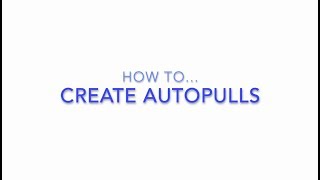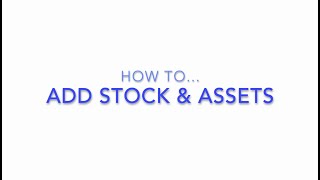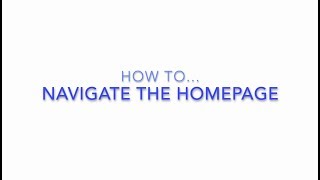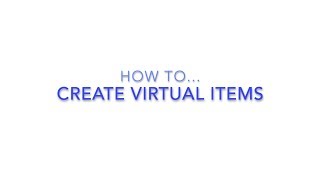 Total features of HireHop: 85
API
Access Control
Accounting
Accounting Integration
Accounts Receivable
Activity Dashboard
Activity Tracking
Alerts/Notifications
Asset Lifecycle Management
Asset Tracking
Auto/Boat Rental
Availability Indicator
Availability Management
Barcode/Ticket Scanning
Barcoding/RFID
Billing & Invoicing
Booking Management
CRM
Calendar Management
Calendar/Reminder System
Client Management
Contract/License Management
Cost Tracking
Credit Card Processing
Customer Database
Customer History
Customer Management
Customizable Reports
Data Import/Export
Delivery Management
Demand Forecasting
Digital Signature
Discount Management
Dispatch Management
Document Management
Document Storage
Electronic Payments
Electronic Signature
Email Templates
Employee Management
Equipment Maintenance
Equipment Rental Software
Equipment Tracking
Event Scheduling
Fleet Management
Forecasting
Inspection Management
Inventory Management
Inventory Optimization
Inventory Tracking
Invoice Management
Item Management
Late Fee Calculation
Maintenance Management
Maintenance Scheduling
Medical Equipment Rental
Multi-Channel Management
Multi-Location
Online Booking
Order Management
Payment Processing
Point of Sale (POS)
Purchase Order Management
QuickBooks Integration
Quotes/Estimates
Rate Management
Real Estate Rental
Recurring Rentals
Reminders
Rental Management
Reporting & Statistics
Reporting/Analytics
Reservations Management
Retail Inventory Management
Sales Reports
Scheduling
Search/Filter
Short/Long Term Rental
Supplier Management
Third Party Integrations
Transaction History
User Management
Utilization Reporting
Website Integration
Work Order Management
Booqable
#1 Alternative to HireHop
Booqable is all-in-one equipment rental software for small and medium-sized businesses. Booqable offers a dedicated...
Rentman
#2 Alternative to HireHop
Rentman is a cloud-based resource management and planning software designed for AV, Event and Production companies to...
IntelliEvent Lightning
#3 Alternative to HireHop
IntelliEvent Lightning is a cloud based, full-featured event & rental management software, scalable to the largest...
HireTrack NX
#4 Alternative to HireHop
HireTrack NX is a rental management software designed to help businesses of all sizes track and manage sound, lighting,...
---
Already have HireHop?
Software buyers need your help! Product reviews help the rest of us make great decisions.
Showing 5 reviews of 75
Industry: Motion Pictures & Film
Company size: 11–50 Employees
Used

Daily

for

6-12 months

Review Source
Overall rating
Value for Money

Ease of Use

Customer Support

Likelihood to recommend

10.0

/10
Amazing software, best I have used
Reviewed on 2016/09/29
I run a film and TV rental company with OB trucks, packages of kit as well as hiring individual...
I run a film and TV rental company with OB trucks, packages of kit as well as hiring individual items. I have tried and struggled with other rental software, including PC and cloud based ones and just found them limiting.
A large company that I sometimes sub-hire from, I noticed that their quotes were far better presented and arriving far quicker than they used to, I got intrigued and they highly recommended HireHop to me. They had just switched from another really well known PC based system.
Dubious at first, I was pretty impressed and then after calling support with a question, they talked me through loads more features that absolutely blew me away.
Some great features are:
* How I just scan a barcode on a box and it scans out everything inside it automatically as the software knows what's in a box.
* It automatically adds necessary equipment to a stock item and suggests others items in the correct proportions, even after changing quantities.
* Sending beautifully formatted emails with the ability to add quotes into the email or as a PDF attachment, as well as add attachments.
* The emails I send from the software are addressed from my email address and get stored in my email program's sent folder, as well as on the job they relate to, so that I can view all job emails within HireHop.
* Saving quotes and the amazing copy and pasting in the quote, between saved quotes and even between jobs.
* I can create simple quote lists or organise them into an organised "File and Folder" like structure
* The schedule and diary for each job
* The stock checking and asset management features are amazing and simple.
* The system syncs with accounts packages as well as calendars like on my iPhone, so I can see in my iPhone or Google calendar when I have a job
* The document editor is so simple even I can use it. It even has loads of templates for you to use.
* The barcode features are in a different league to all other software I tried.
* My equipment doesn't need to have barcodes, infact mine is a mixture.
* The PAT testing reports are a life saver, so many times I get to site and they want a PAT test report of all the equipment on-site, now it is just a click of a button to email a certificate over to them
* Very easy to use
There's loads more and I keep stumbling across some new feature or new ways of doing things all the time.
Pros
Easy to use, amazing asset and stock functionality, email integration, syncing with other software, barcode features, free support, free marketing of my stock, the list goes on and on...
Cons
I didn't find out about it sooner.
Response from HireHop
Thanks for such an unexpected review Steff and thank you for all your input.
Industry: Entertainment
Company size: 11–50 Employees
Used

Daily

for

1-5 months

Review Source
Overall rating
Value for Money

Ease of Use

Customer Support

Likelihood to recommend

10.0

/10
Flexible Rental Software for a Fast Moving Industry
Reviewed on 2017/04/06
We manage several thousand assets that are seasonally rented to around 40 productions. They all...
We manage several thousand assets that are seasonally rented to around 40 productions. They all leave the warehouse within the space of 30 days and return within an equally tight time frame. Therefore we were looking for a computerisation system that would aid the control and checking of our workflow, whilst being easy to implement, easy to learn, could work with multiple concurrent users and would allow seasonal workers to be added with a minimum of cost and hardware.
Before selecting HireHop we ran demos of several of the market leading inventory management and rental software solutions. There are several packages to choose from, including several that have been tailored to the entertainment industry. HireHop quickly stood above the rest as it has been specifically developed by people who have worked in the hire/rental side of the entertainment industry. Therefore some of the processes have been designed to match the workflow, rather than having to change the workflow to match the processes and caveats of a computerised system.
More and more software is becoming subscription based (as opposed to outright purchase of a licence). As part of looking at various software packages we calculated the initial setup costs as well as the ongoing running costs. Had we purchased licenses for an alternative piece of software outright, we would have also needed to purchase a server and when the support period ended we would have needed to purchase additional support. The outright purchase of a licence also tends to have a limit in terms of how long you can get free updates before you need to purchase new licenses for the next version of the software. HireHop is web based on a monthly subscription, therefore we had no server purchase costs, it can be accessed from a low spec device with internet access and a web browser, we have ongoing support, ongoing updates and we can add additional users at any time for a short period (e.g. a busy month).
HireHop manages to pack a lot of functionality into a clean and easy to use interface, the support team have been fantastic at talking us through any queries and every time we talk to them we find out about another piece of functionality and way of doing things. In addition they will take requests for additional functionality with a view to implementation in order to better the service.
If you have come across HireHop, I suggest that you take advantage of the free trial to see what it can do for you!
Pros
Great customer Service.
Ability to add additional users quickly and easily (without high licence costs).
High reliability/uptime of the web servers.
Multiple users can concurrently check in/out a job.
Auto generation of paperwork (PAT reports, pack sheets, etc.).
Paperwork can be customised both through the web interface and with an HTML editor.
Easy to enter equipment/data.
Has the option of using it to promote your equipment for rental.
A failure of IT hardware in our warehouse (power, internet connection, computer terminal, etc.) would not cause us to stop working as we can log in through the web browser on our phone/4G dongle.
Cons
There are no cons that I can think of, we have come across a few minor things in use, but this has been down to us trying to do something bizarre or unusual. The team at HireHop have been on hand to talk us through things to work out what we have done and bring us right back to where we needed to be.
We have just sent a big job abroad and the carnet documentation required serial numbers for assets. The system had no easy/obvious way to add the serial number to the auto generated paperwork. A quick phone call to HireHop and half an hour later the required fieldset had been added and I was able to use this to create a custom paperwork template that would generate a list of items checked out to a job along with their barcode, serial number, description, PAT and service status. A con quickly became a positive. This level of support really makes me glad that we chose the software solution over the alternatives.
Response from HireHop
Thanks guys. We are proud to be able to work with such a well known, established and respected company like yours.
Industry: Events Services
Company size: 2–10 Employees
Used for

1+ year

Review Source
Overall rating
Value for Money

Ease of Use

Customer Support

Likelihood to recommend

7.0

/10
Good software and great customer service but a little inflexible
Reviewed on 2020/08/04
Pros
It' a great way of making sure you aren't trying to hire the same kit to more than one client and is useful for tracking down missing equipment.
Cons
I was irritated at the lack of flexibility when it came to setting up price structures for hire items.
Response from HireHop
Thanks for a great review.
Unfortunately price structures are not easy to setup by definition, thus we offer a service where we will do it for you and create the calculators that can even take the days of the week, leap years, holidays, etc. into consideration.
However, once you have told the system how your price structures work, the rest is plain sailing. You can even change the price structure depending on what type of job it is, so for you guys, you might charge a theatre hire differently to a corporate hire, which is really simple once the system has been told how they both work, or you could use the many built in structures.
If you need anymore help, please feel free to contact support, after all it is free with your subscription, and we are really happy to help out.
Take care
Industry: Events Services
Company size: 2–10 Employees
Used

Daily

for

1-5 months

Review Source
Overall rating
Value for Money

Ease of Use

Customer Support

Likelihood to recommend

10.0

/10
Moved to this and wow
Reviewed on 2016/09/27
I had previously used 2 other popular products, in a nutshell, this made them look like toys. It...
I had previously used 2 other popular products, in a nutshell, this made them look like toys. It does stuff none of the rest do, like email storage on jobs, pre-prep, amazing auto pull features and the synchronized scanning between computers just amazed me and my partner (there's loads more stuff as well). It basically does everything the rest do, but better, plus a load more.
The email integration is incredible and something I have never seen before. I can send emails with attachments or with merged documents in the email message or as attached PDF's and they all come from my email address. Not only that, but they also appear in my email "Sent" folder. I can store, view and reply to emails from within the software. All you do is just drag and drop the email from your email program onto the job, and that's it. I forgot to mention, your sent emails are also saved on jobs (and projects) as well. Its like having an email program for each job.
The synchronized scanning (or checking in or out as they call it) is just mind bending. Me and my partner check items out for a job together, but don't want to share a computer, I use my iPad and he uses a PC. When I scan or check something out, instantly (and I mean instantly), it decreases the necessary quantities on my iPad and his PC at the same time without him having to reload the page or anything, it all happens live, apparently we can use any amount of devices. Not only that, we can also print PAL labels for boxes that shows what's inside each box.
The product is cheaper than others and far better (I can't stress how much better it is).
My only sort of negative comment is that I had to get used to it, but it is far easier to use than my old software that took me 4 months to get the hang of.
It also has features I didn't even realise where there, but when you speak to the support (which is free by the way), they usually tell you about them. However it sort of adds to my day when I find another cool feature, like today I discovered that by simply dragging and dropping an email attachment onto my desktop or into a folder, actually downloads it to there. Yesterday I found out about barcode commands, being things you can tell the software to do just by scanning a barcode.
This system seriously sets a new standard and I can't praise it enough.
One word of advice, trying it is free, but call them after like I did as when they demo it, you see so much more and solutions to problems you had.
Pros
Easy to use, does stuff the rest don't, drove business my way (so far I have earned more from them than I have spent), the stuff it does that the rest do it just does better, the price, free support, basically it is just far better than the rest (and I have tried them all).
It is so good that I have just spoken to a very large and well known sound company that I sometimes cross hire from, and discovered that they are switching to it, apparently so are a number of other big players in my industry. If they are switching, you know it's because its good and not because of the price.
Cons
Nothing really apart from having to get used to it, which by a week myself and my partner were fine. BTW, I'd just like to point out that I took just a couple of days, my partner took a bit longer as he is not very I.T. savvy.
Response from HireHop
Thanks Sound Tech, I remember you from Plasa.
Industry: Entertainment
Company size: 11–50 Employees
Used

Daily

for

6-12 months

Review Source
Overall rating
Value for Money

Ease of Use

Customer Support

Likelihood to recommend

10.0

/10
Best and easiest I have used
Reviewed on 2017/02/28
I've been told I over do things, so when it took me 2 months to methodically go through all the...
I've been told I over do things, so when it took me 2 months to methodically go through all the software available to manage equipment hire for rental companies, people that know me were not surprised (probably why my boss gave me the task). I have to say that HireHop is hands down the best and was the clear winner for us, it even has features that I never knew we needed that no other software has (email storage and viewing on jobs for example).
I work for an AV company with 12 employees, with one main warehouse and 4 other locations (in venue), each manned by one man. We class each of these "venue's" as a depot location and it works perfectly for this, especially as it is cloud based.
I was dubious about the cloud at first, but when I discovered how secure, scalable and robust it is, I was turned, considering Microsoft, Adobe, etc. are all moving their products to the cloud and all huge businesses are following; and as they know better than me, they can't be wrong. Our last system was on our own server and started to cost us a small fortune to run, adopting HireHop has drastically lowered our IT costs and made our whole operation far more efficient, it even drove new business our way with its online equipment directory that's free for all users.
I went through it myself and then got a demo that showed me advanced scanning features, like how you only need to scan a box as the system knows what is in them, the subcontractors and purchase order system, the unbeatable email integration, projects, billing, hire and sales stock management, etc. I must also mention that the form designer is like nothing we have ever seen before, it is so easy to use and we have been able to make amazing forms that I found no other cloud system was capable of doing due to the layout, their limitations and their complexity.
Adopting the HireHop software to manage our AV Hire Company has been one of the best choices we have made.
Pros
It is cloud based, easy to use, full of features, everything we need, they manage all backups and security for you, free support, it has lowered our IT costs + loads more.
Response from HireHop
Thanks guys for such a great unexpected review.
HireHop FAQs
Below are some frequently asked questions for HireHop.
Q. What type of pricing plans does HireHop offer?
HireHop offers the following pricing plans:
Starting from: £33,00/month
Pricing model: Free Version, Subscription
Free Trial: Available
£33.00 GBP ($43 USD) for the first user £16.50 GBP ($22 USD) for each additional user All per month (USD is an approximate conversion from GBP) Free version is free for life with no charges
Q. Who are the typical users of HireHop?
HireHop has the following typical customers:
Self Employed, 2–10, 11–50, 51–200, 201–500, 501–1 000, 1 001–5 000
Q. What languages does HireHop support?
HireHop supports the following languages:
Brazilian Portuguese, Czech, Dutch, English, Estonian, European Portuguese, French, German, Greek, Hebrew, Hungarian, Italian, Japanese, Norwegian, Portuguese, Slovak, Spanish, Swedish
Q. Does HireHop support mobile devices?
HireHop supports the following devices:
Q. What other apps does HireHop integrate with?
HireHop integrates with the following applications:
Gmail, Google Calendar, Google Maps, MYOB Business, Microsoft 365, Microsoft Azure, Microsoft Excel, Microsoft Outlook, QuickBooks Online Advanced, Quickbooks Online, Sage 50cloud Accounting, Sage Business Cloud, Sage Business Cloud Accounting, Sage X3, Stripe, Xero, Zapier, iCalendar
Q. What level of support does HireHop offer?
HireHop offers the following support options:
Email/Help Desk, FAQs/Forum, Knowledge Base, Phone Support, 24/7 (Live rep), Chat
Related categories
See all software categories found for HireHop.