Eventsquid
Automated event registration with website & app creation
About Eventsquid
Eventsquid is a cloud-based event management software solution designed to meet the needs of large, medium and small clients across any event sector. Eventsquid automates and streamlines registration with custom registration paths for different registrant types. Granular controls allow you to apply virtually any business rules to your registration form thereby tailoring the registration experience/pricing to each registrant type. Our flat-fee business model gives you predictable costs and no hidden fees or credit card charges (from us).
The Event Builder workspace allows planners to administer turnkey event websites, mobile event app, registration form, invitations and more; all without programming. Events can be freely copied (no limit on number of events). A event app is included with every event.
Organizers can manage every aspect of an event from their event dashboard, offering an at-a-glance overview of progress. Real time statistics and chart visualizations give you an up-to-the-minute executive look at your event. Every attendee has a details panel that consolidates all relevant information about that attendee. No hunting around. It's all in one place.
Eventsquid's integrated communication center lets you transmit custom HTML emails as well as SMS messages. You can attach documents, attendee-specific data and even custom surveys that you create in our survey area.
Pricing starting from:
US$3 500,00/year
Compare with Popular Alternatives
Key benefits of Eventsquid
Eventsquid's end-to-end event management software supports corporate, non-profit, government, sporting, hobbyist, association and educational event scenarios, automating each stage of the process from promotions and registrations through to event-day administration.
Produce engaging turnkey event websites rapidly without any specialist coding knowledge, customizing modern template designs with own branding and color themes – attracting attendees online and linking to the appropriate registration pathways.
Eventsquid also includes an HTML5 mobile app that requires no data transfer, download or installation and can run within the web browser of any smart device, making it as simple as forwarding a URL to those event attendees wishing to access it.
The software supports multiple registration methods including the ability to register "someone else" as a third-party attendee, while flexible online forms can process every type of registrant with intuitive prompts, custom pricing levels, special offers and connectivity with any payment gateway for handling ticketing transactions.
Additional key features include a drag and drop survey creation tool for gathering and reporting attendee feedback, while an integrated communication center enables event organizers to contact attendees via email or SMS when sending out scheduled messages, updates and invitations etc.
Markets
Australia, Canada, United Kingdom, Mexico, United States
Supported Languages
English
Pricing starting from:
US$3 500,00/year
Compare with Popular Alternatives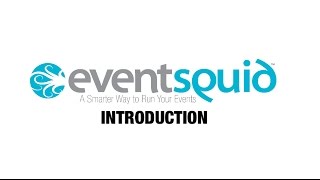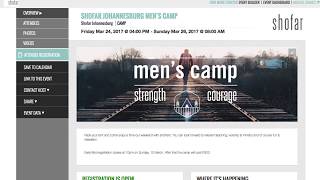 Total features of Eventsquid: 98
API
Abstract Management
Access Controls/Permissions
Activity Dashboard
Administrative Reporting
Agenda Management
Alerts/Notifications
Attendance Management
Attendee Management
Attendee Tracking
Badge Management
Barcode / Ticket Scanning
Board Meetings
Budgeting/Forecasting
Calendar Management
Catering Management
Class Registration
Client Management
Committee Meetings
Conferences/Conventions
Confirmation/Reminders
Contact Management
Credit Card Processing
Customizable Forms
Customizable Questions
Customizable Reports
Customization
Dashboard Creation
Data Import/Export
Data Visualization
Discount Management
Document Management
Drag & Drop
Electronic Payments
Email Invitations & Reminders
Email Marketing
Email Templates
Event Calendar
Event Registration
Event Scheduling
Event Ticketing
Exhibit/Vendor Management
Financial Analysis
Financial Management
Graphical Data Presentation
Group Registration
Guest List Management
HTML5 Technology
Internal Meetings
Invitation Management
Labeling
Lead Capture
Legislative Meetings
Marketing Automation
Materials Management
Meeting Preparation Tools
Mobile Access
Multi-Language
Online Payments
Online Registration
Onsite Registration
Payment Processing
Performance Metrics
Personalization
Polls/Voting
Post-Meeting Tools
RFID Scanning
Ratings / Reviews
Real Time Reporting
Real-time Updates
Refund Management
Registration Management
Reporting & Statistics
Reporting/Analytics
Reservations Management
Role-Based Permissions
Room Booking
Rules-Based Workflow
SMS Messaging
Sales Tax Management
Scheduling
Self Check-in/Check-out
Social Promotion
Space Management
Speaker Management
Sponsorship Management
Support Ticket Management
Survey/Poll Management
Surveys & Feedback
Ticketing
Travel Management
Visual Analytics
Volunteer Management
Voting Management
Wait List Management
Web Forms
Website Integration
Website Management
Aventri
#1 Alternative to Eventsquid
Aventri's platform has the tools you need to manage all of your in-person, virtual, and hybrid event needs. The...
Regpack
#2 Alternative to Eventsquid
Regpack is an online registration and user management solution that assist organizations in registering applicants and...
Glue Up
#3 Alternative to Eventsquid
Glue Up (formerly EventBank) is an all-in-one engagement platform combining the best event management, membership...
Digitevent
#4 Alternative to Eventsquid
Digitevent is the leading web solution to boost participation, connect participants and exceed your event objectives.
---
Already have Eventsquid?
Software buyers need your help! Product reviews help the rest of us make great decisions.
Write a Review!
Showing 5 reviews of 79
Industry: Aviation & Aerospace
Company size: 51-200 Employees
Used

Daily

for

1-5 months

Review Source
Overall rating
Value for Money

Ease of Use

Customer Support

Likelihood to recommend

10.0

/10
Wish we would have discovered Eventsquid sooner!
Reviewed on 2018/10/10
On top of solving all of our registration problems, through Eventsquid, we've solved problems that...
On top of solving all of our registration problems, through Eventsquid, we've solved problems that we didn't even realize were problems. For example, our accounting department for 34 years has produced invoices for hundreds of participants that wish to be invoiced. It's not hard to do but it takes time. With Eventsquid, the customer creates their own invoices and in their communication center, you can have automated reminders to send to customers that are approaching payment due date or past due. No more individual follow-up emails. Our accounting team was delighted to know that workload had been removed. After our show, we had a team that spent a large amount of time creating an after-show survey (they built our own system) but Eventsquid has a survey tool built in with the mailing lists already available. That freed up a great deal of team for our developers. Additionally, our developers no longer have to build and maintain our custom seating program. Eventsquid has a seating program built in. And, best of all, it works directly from our registrant list so we do not have to import, export and update data in two separate locations. This system is not just benefiting the registration process, it literally is changing our whole organization. We are learning that we can use this software for far more things than just our Symposium registration. We are using it for several other events and day-to-day operations.
Pros
I don't even know where to start. One of the biggest benefits we've received thus far is the ease of registering our customers. Our event is extremely complex with many different rules, exceptions, registration offerings, dozens of different registration categories that influence different registration prices, etc. We've tried several other registration systems and they just simply could not do what we needed it to and our customers were always complaining about the complexity of registering for our events. We were working harder not smarter trying to pull reports/data in our other systems and with Eventsquid, the reports are very easy to use and pull all of the data you need. I researched a couple of the big box registration companies and they were all WAY out of budget but also, they couldn't do what we needed the system to do. Luckily, we came across G2 Crowd and Capterra and saw all of the great reviews about Eventsquid. I was over the moon to learn about all of the features they offered and best yet, it was extremely affordable! Not to mention, their staff is AMAZING! I literally could go on and on about the benefits of this software. If you are looking for a better registration system, look no further. This is your solution!
Cons
I can honestly say there is nothing I dislike about this software. There were a couple of far-fetched, "in a perfect world" requests we had and their staff quickly modified the system to make it work for us.
Industry: Nonprofit Organization Management
Company size: 1 001-5 000 Employees
Used

Daily

for

1+ year

Review Source
Overall rating
Value for Money

Ease of Use

Customer Support

Likelihood to recommend

9.0

/10
Flexible platform for creative managers
Reviewed on 2020/11/30
The support team and leadership have been great to work with - I feel really supported and am proud...
The support team and leadership have been great to work with - I feel really supported and am proud to have brought this service and platform to my organization. We have since adopted EventSquid as our enterprise-level event management system. We're excited to continue learning the platform and the many needs it can meet.
Pros
The flexibility within the platform to customize and configure pathways and events just the way you need them is great! The user experience is smooth and appears seamless on mobile or desktop - that's a necessary feature for this type of platform.
The admin side of the platform is fairly straight-forward and simple; you won't need an IT expert to use and deploy this platform. The support from the EventSquid team is what puts it over the top!
Cons
With so much customization, there is a bit to explore and can be overwhelming. The VEO seems promising but we haven't been able to quite figure it out with the video-conferencing platform and types of services we offer.
There are just a few things here and there that the platform does (registration timeouts, inability to automate email/attachments in confirmation emails, not saving submissions, etc) that are a little frustrating, but nothing unexpected from a new platform.
Industry: Logistics & Supply Chain
Company size: 501-1 000 Employees
Used

Weekly

for

1-5 months

Review Source
Overall rating
Value for Money

Ease of Use

Likelihood to recommend

7.0

/10
Great features and functionality, issues with user-compatibility
Reviewed on 2018/11/23
It helped with several essential event functions, like registration and payment processing, and...
It helped with several essential event functions, like registration and payment processing, and helped make things easier. However, non-user-friendly functions made things more difficult for us, as we had to help guests register and make payments over the phone. All in all, it's affordable and worth the money, but improvements are needed.
Pros
It performs a lot of functions, from registering guests to processing payments to sending out event surveys.
Cons
It's not very user-friendly, especially for people who are not internet savvy. I had to help most of our guests register for the event because the registration process was too complicated (having to make a profile for every attendee, even guests of our main attendees, made things difficult. People simply wanted to register guests without providing their names, addresses, etc.).
Response from Eventsquid
Hi Amberlee,
I'm sorry to hear that you had to help your guests register because your form asked for name, address, etc. I looked at your event setup and it appears that instead of setting up your fundraiser as a simple event, you copied a sport shooting event (more complex setup) and left the guest setup in place. You, of course, can eliminate any or all fields from the guest registration form or any other form. In addition, our "Plus-X" guest method (which you opted not to use) allows the principal registrant to simply add the first and last name of the guest(s) they are bringing; no account needed and no need for the guests to register themselves. I also noted that our support team provided several hours of one-on-one training assistance to Ms. Brewer on your team; perhaps she was aware? In any event, we are happy to make corrections to your event setup if you need us to.
Industry: Higher Education
Company size: 2-10 Employees
Used

Other

for

1-5 months

Review Source
Overall rating
Value for Money

Ease of Use

Customer Support

Likelihood to recommend

10.0

/10
a bright light in a confusing world of event products
Reviewed on 2021/01/26
We had a super tight timeline and the team at eventsquid rose to the occasion and did everything...
We had a super tight timeline and the team at eventsquid rose to the occasion and did everything they could to support us. We had so much help at our fingertips! The tutorial vids are super helpful. Not only were they fun and innovative to work with they honestly handled some of our very specific contextual matters really well. Reminds me of the kind of service you get at your family owner corner store rather than the big box stores.
Pros
It is so intuitive and easy to use that it continued to surprise me.
Cons
Nothing that I can think of. Everything they said it would do, it did, and then some.
Industry: Nonprofit Organization Management
Company size: 2-10 Employees
Used

Daily

for

1+ year

Review Source
Overall rating
Value for Money

Ease of Use

Customer Support

Likelihood to recommend

9.0

/10
Recommend Eventsquid
Reviewed on 2020/12/16
Eventsquid has really helped us increase the professionalism of our events. From registration page...
Eventsquid has really helped us increase the professionalism of our events. From registration page look and feel to easier check-in to successfully hosting a virtual event with more than 200 people, 50 workshops, and 65 presenters, Eventsquid really does an excellent job in supporting the major needs of event planners. We appreciate their drive to constantly improve their product and the high level of customer care they provide. Overall, we're happy customers and plan to remain so for the foreseeable future.
Pros
Eventsquid has outshone our legacy, custom-made event software manager. I'm constantly uncovering new and different ways to utilize the software to our needs, and we really have no regrets about choosing Eventsquid as opposed to some of the other more expensive options that are available. The software makes it easy to see event revenue vs outstanding payments, it's easy to track and find registered users (and to pull every report possible from the system), and the communication center where you can send emails to attendees is easy to use. They are constantly working on updates to the software which is much appreciated, and the rollouts are generally really smooth.
One of the more recent and helpful updates was to introduce the Virtual Event Organizer which was key in helping us to successfully and smoothly host a virtual weekend-long event for 200 people with more than 50 workshops and 65 presenters/panelists. Eventsquid's technology kept us from having to spend the money on updating our website to host the replays of these workshops, and we were thrilled with this addition to the software.
More than the usability though, the customer support is bar none. We feel that we have a true partner in event management, which is rare for software companies (at least in our experience). The team is great, and we feel well cared for.
Overall it's a great product supported by a great team, and we're happy Eventsquid customers.
Cons
The program is feature heavy which makes it a bit challenging to deploy due to the learning curve. However, once you get the hang of it, it's very easy to use. We seem to have higher than normal "pending" or "incomplete" registrations than we did with our legacy product, but it's unclear if that's from user error or software issues (we do hear from time to time that a user couldn't get past a certain screen, but when we go in to do it for them it works fine...so it's unclear).
There are some outdated versions of some areas (the mobile version needs work), and we dislike the agenda selection process as it currently stands, but they are in the process of updating that which should make it easier on the user to select and create their itineraries. The event evaluation tool also needs work - we've continued using Google Forms for this because the information is hard to use once people leave reviews in Eventsquid. We also would love the ability to create vanity URLs so the URLs we distribute on social media are easily identifiable as Soaring Spirits programs (a common URL would be eventsquid.com/events/80543 or some other string of numbers).
With the exception of the higher than normal pending attendees, everything in the list above are minor issues that can be improved upon - which they do regularly.
Eventsquid FAQs
Below are some frequently asked questions for Eventsquid.
Q. What type of pricing plans does Eventsquid offer?
Eventsquid offers the following pricing plans:
Starting from: US$3 500,00/year
Pricing model: Subscription
Free Trial: Not Available
Our contract is based on an annual (or multi-year) flat fee. You always get all features. No hidden fees. No credit card charges from us. Use your own gateway (we integrate with Stripe, PayPal, Authorize.net and Braintree).
Q. What are the main features of Eventsquid?
We do not have any information about Eventsquid features
Q. Who are the typical users of Eventsquid?
Eventsquid has the following typical customers:
Self Employed, 2-10, 11-50, 51-200, 201-500, 501-1 000, 1 001+
Q. What languages does Eventsquid support?
Eventsquid supports the following languages:
English
Q. Does Eventsquid support mobile devices?
Eventsquid supports the following devices:
Android (Mobile), iPhone (Mobile), iPad (Mobile)
Q. What other apps does Eventsquid integrate with?
Eventsquid integrates with the following applications:
Authorize.Net, Braintree, PayPal, Square Point of Sale, Stripe
Q. What level of support does Eventsquid offer?
Eventsquid offers the following support options:
Email/Help Desk, Phone Support, Chat
Related categories
See all software categories found for Eventsquid.