About Voltaire
Voltaire is jury research and selection software that provides trial teams with real time, concise and accurate background information on jurors and witnesses. Voltaire helps bring a new level of insight to uncover hidden bias and risk factors using artificial intelligence and predictive analytics on character and behavioral traits. The solution combines data with AI, enabling trial teams to develop favorable questioning and communications strategies, giving users an advantage in court.
Voltaire automatically retrieves and analyzes public and social data from a wide variety of sources on prospective jurors and witnesses. Automated research allows users to get access to billions of public, social and behavioral records automatically by uploading basic identification information. Voltaire examines each individual's educational background, employment history, voter registration, petition signatures, social media (likes and interests), online authorship, criminal background, property ownership and more, with accuracy and detail. Users can summarize this data and make informed decisions based on each juror's characteristics, traits and accomplishments to identify critical risks and biases, as well as recognize and avoid potential problems before they can affect the trial.
Intuitive reporting enables trial teams to drill down to detail and identify any risks, factors and other important insights, and communicate their findings with each other for collaboration. Users can organize information by case for referencing, and view all reports live via the Voltaire app for iOS, or download them in PDF format. Users are able to customize reports and add important information, as well as visualize the jury using Voltaire's Visual-Voir-Dire functionality. The solution is currently available in 100+ jurisdictions across California, Colorado, Illinois, Mississippi, District of Columbia, New York, Texas, and Virginia.
Pricing starting from:
N/A
Compare with Popular Alternatives
Key benefits of Voltaire
Voltaire combines both public data and social data on individuals. The patent pending AI technology provides users with deep insight and analysis into the individuals that make up their jury and witness panel.
Seat a better jury by better understanding the jury pool using Voltaire, maximizing for-cause opportunities and preserving preemptories.
Voltaire accesses a variety of sources to provide users with a thorough understanding of each individual, leading to better decisions when it comes to jury research and voir dire.
Voltaire helps create a fully mobile and decentralized team by enabling users to work and collaborate from anywhere using their preferred mobile device.
Voltaire's intuitive reporting allows users to drill down to detail, and identify and highlight risks, factors and other insights for deep analysis through detailed reports.
Supported Languages
English
Pricing starting from:
N/A
Compare with Popular Alternatives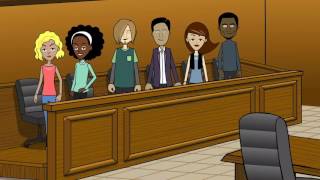 Total features of Voltaire: 15
Background Screening
Behavior Tracking
Collaboration Tools
Collaborative Review
Contact History
Customizable Reporting
Data Visualization
Historical Analysis
History Tracking
Predictive Analytics
Reporting & Statistics
Risk Alerts
Risk Analytics
Risk Assessment
Work History
MNprogram
#1 Alternative to Voltaire
MNprogram is a cloud-based system designed to help businesses in legal, medical, healthcare, and other industries...
GovPilot
#2 Alternative to Voltaire
GovPilot is an e-government management solution designed to help government organizations streamline and manage their...
TM Cloud
#3 Alternative to Voltaire
TM Cloud is a trademark & intellectual property management solution designed for all jurisdictions, with automatic...
Docket Alarm
#4 Alternative to Voltaire
Docket Alarm is a cloud-based docketing platform that enables law firms, attorneys, and legal professionals to manage...
Voltaire FAQs
Below are some frequently asked questions for Voltaire.
Q. What type of pricing plans does Voltaire offer?
Voltaire offers the following pricing plans:
Pricing model: Subscription
Free Trial: Available
Voltaire offers a single trial license, as well as a combination of bundled and subscription pricing options. Contact Voltaire for detailed pricing information.
Q. What are the main features of Voltaire?
Voltaire offers the following features:
Access to over 1 billion data points
Artificial intelligence
Collaboration tools
Criminal background check
Customize reports
Data from a wide variety of sources
Detailed reports
Discover hidden risks and potential biases
Educational background check
Employment history check
Find risks and hidden bias
Jury management
Machine learning
Organize and seat the ideal jury
Property ownership data
Psycholinguistic and behavioral analysis
Record notes on individuals
Screen for conflicts, previous histories & backgrounds
Social media & original authorship check
Spot potential problems
View all reports live or download them in PDF format
Visualize the jury with 'Visual-Voir-Dire' functionality
Q. Who are the typical users of Voltaire?
Voltaire has the following typical customers:
Small Business, Mid Size Business
Q. What languages does Voltaire support?
Voltaire supports the following languages:
English
Q. Does Voltaire support mobile devices?
Voltaire supports the following devices:
iPad
Q. What other apps does Voltaire integrate with?
We do not have any information about what integrations Voltaire has
Q. What level of support does Voltaire offer?
Voltaire offers the following support options:
Phone Support
Related categories
See all software categories found for Voltaire.