AtHoc Suite
Integrated applications for cloud-based crisis communication
About AtHoc Suite
BlackBerry AtHoc is a provider of interactive warning software solutions, built to notify targeted audiences of time-sensitive information. The AtHoc Suite is an integrated collection of four component applications, all compliantly secured with behind firewall technology, promising networked crisis communication ready for enterprise deployment. AtHoc's online platform promises to connect users, their devices and their organizations with end-to-end products supported by mobility, hybrid cloud and IP network to deliver real time performance.
Within the suite, AtHoc Alert begins with real time emergency notifications across virtually every device or channel, enabling crisis managers to implement enterprise-wide two-way communication to all users from its web-based console. Specific tools and features include pre-configured templates, custom fields, geo-location targeting and teleconferencing. AtHoc Collect then gathers geo-tagged event data and field incident reporting, providing geo-sensed "duress" call triggers and visualizing emergency situations on mapped displays. A companion AtHoc mobile app for iOS and Android devices supports users here with native features for posting incident notes and attaching rich media evidence such as photos. AtHoc Account extends this with real time visibility on personnel location and status tracking, providing compliance report data and operation center access via self-service portal. Lastly, As emergencies and crisis events happen, AtHoc Connect facilitates the exchange of critical information between organization communities, associated agencies and members of the public also. Promising a single workflow with secured automation, connected entities can communicate, collaborate and coordinate situation assessment and response without the need for external corporate contacts management.
Pricing starting from:
N/A
Compare with Popular Alternatives
Key benefits of AtHoc Suite
BlackBerry AtHoc Suite presents an integrated suite of secured, cloud hosted applications designed to provide enterprise-level crisis communications and notifications management across Alert, Collect, Account and Connect.
AtHoc Alert provides emergency mass notifications spanning multiple channels and devices to notify an entire organization via customizable alert target fields, configurable templates and scenarios, plus the attachment of safety procedure data such as evacuation routes etc.
AtHoc Collect, supported by the companion AtHoc mobile app for iOS and Android, gathers critical data from an organization's people with real time status tracking, geo-located mapped events, and rich media field reporting.
AtHoc Account supports the safety of organization personnel during crisis management with the promise of real time visibility with safety status updates, recovery resource allocation capabilities, at-a-glance dashboards and reporting.
AtHoc Connect enables organizations with shared goals and communal response interest, to create secured permission-based network for interoperable communication, connecting them in real time to mitigate the impact of crisis events.
Supported Languages
English
Pricing starting from:
N/A
Compare with Popular Alternatives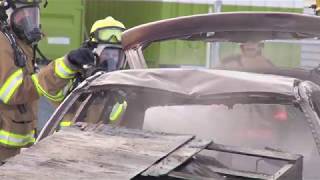 Total features of AtHoc Suite: 33
"What If" Scenarios
Activity Dashboard
Activity Tracking
Alerts / Escalation
Automatic Notifications
Collaboration Tools
Computer Telephony Integration
Custom Fields
Customizable Templates
Desktop Notifications
Event Logs
GPS
GPS Integration
Geographic Maps
Geolocation
Geotargeting
Incident Management
Instant Messaging
Mobile Alerts
Mobile Integration
Multi-Channel Communication
Multi-Channel Distribution
Multi-Location
Real Time Notifications
Real Time Updates
Reporting & Statistics
Resource Allocation
SMS Integration
Secure Data Storage
Self Service Portal
Social Media Integration
Status Tracking
User Photos
Squadcast
#1 Alternative to AtHoc Suite
Squadcast is an incident management software that helps businesses send alerts, create event tags, and track response...
ParentSquare
#2 Alternative to AtHoc Suite
ParentSquare is a cloud-based communication software that helps TK-12 educational institutes connect with parents and...
CrisisGo
#3 Alternative to AtHoc Suite
CrisisGo is a digital safety solution that helps organizations prevent, prepare, and respond to threats and...
Samepage
#4 Alternative to AtHoc Suite
Samepage is award-winning collaboration & project management software. Progress is shown in real time and helps teams...
AtHoc Suite FAQs
Below are some frequently asked questions for AtHoc Suite.
Q. What type of pricing plans does AtHoc Suite offer?
AtHoc Suite offers the following pricing plans:
Pricing model: Subscription
Free Trial: Not Available
Contact via website for requirements assessment and pricing quote.
Q. What are the main features of AtHoc Suite?
AtHoc Suite offers the following features:
Activity dashboard
Activity tracking
Alerts / escalation
Application security
Automatic notifications
Collaboration tools
Computer telephony
Corporate communications
Custom fields
Customizable templates
Desktop notifications
Discussion boards
Event logs
GPS
GPS integration
Geo targeting
Geographic maps
Geolocation
Geotargeting
Incident management
Instant messaging
Manager self service
Mass notifications
Mobile alerts
Mobile integration
Multi-channel communication
Multi-channel distribution
Multi-location
Real time notifications
Real time updates
Reporting & statistics
SMS integration
Safety management
Scenarios
Secure data storage
Self monitoring
Self service portal
Socila media integration
Status tracking
Templates
Two-way communication
User activity monitoring
User photos
Wireless network support
Q. Who are the typical users of AtHoc Suite?
AtHoc Suite has the following typical customers:
Large Enterprises, Public Administrations, Mid Size Business
Q. What languages does AtHoc Suite support?
AtHoc Suite supports the following languages:
English
Q. Does AtHoc Suite support mobile devices?
AtHoc Suite supports the following devices:
Android, iPhone, iPad
Q. What other apps does AtHoc Suite integrate with?
We do not have any information about what integrations AtHoc Suite has
Q. What level of support does AtHoc Suite offer?
AtHoc Suite offers the following support options:
Online Support
Related categories
See all software categories found for AtHoc Suite.