ArcGIS
Mapping & analytics system for visualizing data by location
About ArcGIS
ArcGIS from Esri is an integrated collection of geographic information system (GIS) software products for multiple platforms and promising standards-compliant handling of spatial analysis, data management, and location-based 3D data mapping. Providing the contextual tools for mapping and spatial reasoning, ArcGIS enables users to visualize and analyze organizational business practice data in terms of its environmental location, while collaborating with others by sharing insights via not only maps, but apps and reports also. ArcGIS Online is specifically the hosted, online SaaS version of the product, offering a complete, cloud-based mapping solution.
ArcGIS Online promises a scalable, secure and compliant GIS that allows users to collaboratively use, create and share maps, while working with scenes, layers, analytics, data and also apps. In addition, access is granted to content within ArcGIS' Living Atlas of the World and its collection of geographic information sourced from around the globe including maps, apps and data layers relevant to a variety of working applications. Aside from the product's cloud infrastructure, ArcGIS is then supported by a suite of extra apps and a number compatible with iOS and Android devices. This includes the ArcGIS Companion app for field-based access to the viewing of organizational content, plus additional tools and features for data collection.
Pricing starting from:
Not provided by vendor
Free Version

Free Trial

Subscription
Top 5 alternatives to ArcGIS
Key benefits of ArcGIS
ArcGIS Online is the cloud-based SaaS version of ArcGIS, representing a collaborative online mapping and analysis solution that is accessible from anywhere at anytime, secured and compliant with FedRAMP, FISMA and TRUSTe accreditation.
Enterprise-ready tools include Single Sign-On (SSO) access, group-based people management, assignment of privileges and licenses, plus the monitoring of both internal activity metrics within an organization and those for maps / apps shared publicly.
Map creation is made as simple as dragging and dropping a spreadsheet, uploading local data files or connecting cloud stored content, before smart mapping generates suggestions for plotting data-driven visualizations while offering custom styling choices.
A collection of "basemaps" are available in vector format for high-resolution fidelity and flexible styling, consisting of satellite imagery, street maps, landscapes, oceans and more.
ArcGIS Apps offer an additional collection of integrated, location-based apps for field access, with ArcGIS Companion providing native remote access to an ArcGIS Online organization via iPhone and Android devices.
Typical Customers
Freelancers

Small Businesses

(2-50)

Mid-size Companies

(51-500)

Large enterprises

(500 and more)
Markets
Afghanistan, Albania, Algeria, American Samoa, Andorra and 220 others
Supported Languages
Arabic, Brazilian Portuguese, Catalan, Chinese, Croatian and 33 others
Pricing starting from:
Not provided by vendor
Free Version

Free Trial

Subscription
Top 5 alternatives to ArcGIS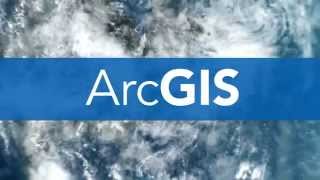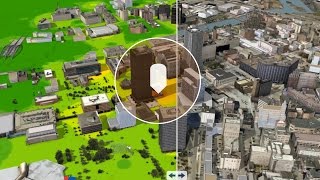 Total features of ArcGIS: 146
3D Imaging
API
Access Controls/Permissions
Activity Dashboard
Activity Tracking
Ad hoc Analysis
Ad hoc Query
Ad hoc Reporting
Alerts/Escalation
Alerts/Notifications
Asset Lifecycle Management
Asset Tracking
Barcoding/RFID
Behavioral Analytics
Benchmarking
Bus Mileage Optimization
Census Data Integration
Charting
Chatbot
Check-in/Check-out
Collaboration Tools
Color Codes/Icons
Communication Management
Cost Tracking
Customer Segmentation
Customizable Branding
Customizable Fields
Customizable Forms
Customizable Reports
Customizable Templates
Dashboard
Dashboard Creation
Data Capture and Transfer
Data Collection
Data Connectors
Data Extraction
Data Import/Export
Data Mapping
Data Synchronization
Data Transformation
Data Visualization
Database Support
Deep Learning
Demographic Data
Depreciation Management
Dispatch Management
Disposal Management
Document Management
Document Storage
Drag & Drop
Driver Logs
Driver Management
Engagement Tracking
Equipment Maintenance
Equipment Tracking
Fixed Asset Management
Fixed Route Management
For Healthcare
For Sales Teams/Organizations
Forecasting
Geocoding
Geofencing
Geographic Maps
Geolocation
Geotargeting
Heatmaps
Historical Reporting
IT Asset Tracking
Image Management
Internet Mapping
Interoperability
Inventory Management
Inventory Tracking
Key Performance Indicators
Labeling
Location Tracking
Machine Learning
Maintenance Management
Maintenance Scheduling
Map Creation
Map Sharing
Metadata Management
Mileage Tracking
Mobile Access
Mobile App
Monitoring
Multi-Language
Multi-Location
Multiple Data Sources
Multiple Route Support
Order Management
Paratransit Management
Performance Management
Performance Metrics
Predictive Analytics
Predictive Modeling
Preventive Maintenance
Process/Workflow Automation
Profitability Analysis
Publishing/Sharing
Real Time Analytics
Real Time Data
Real Time Monitoring
Real Time Notifications
Real Time Reporting
Real Time Simulation
Reminders
Reporting & Statistics
Reporting/Analytics
Reservations Management
Risk Assessment
Role-Based Permissions
Route Management
Route Optimization
Routing
Sales Trend Analysis
Scheduling
School Bus Routing Software
Scorecards
Search/Filter
Secure Data Storage
Self Service Data Preparation
Service Request Management
Single Sign On
Spatial Analysis
Statistical Analysis
Statistical Modeling
Statistics
Status Tracking
Strategic Planning
Tagging
Task Management
Task Scheduling
Templates
Third Party Integrations
Trade Area Analysis
Trend Analysis
Trend/Problem Indicators
User Management
Visual Analytics
Visual Discovery
Visualization
Website Integration
Widgets
Work Order Management
Workflow Management
Writesonic
#1 Alternative to ArcGIS
Writesonic is an AI-powered writing assistant with a mission to empower everyone in the world to write anything and...
AutoCAD
#2 Alternative to ArcGIS
AutoCAD is a 2D & 3D design & drafting platform which supports automated design tasks with 2D drafting, drawing &...
Utility Cloud
#3 Alternative to ArcGIS
Utility Cloud is an operations management software designed to help organizations handling utilities, such as industrial...
RStudio Desktop
#4 Alternative to ArcGIS
RStudio is a data science program that enables users to develop, collaborate, manage, and share data in R and Python.
---
Already have ArcGIS?
Software buyers need your help! Product reviews help the rest of us make great decisions.
Showing 5 reviews of 464
Used

Daily

for

2+ years

Review Source
Overall rating
Value for Money

Ease of Use

Customer Support

Likelihood to recommend

7.0

/10
The most complete and efficient tool for making maps, vector layers or raster
Reviewed on 2018/06/07
ArcGIS is a system with which people can work with on-line maps and related geographic information....
ArcGIS is a system with which people can work with on-line maps and related geographic information. With ArcGIS you can create many different types of maps. The most interesting of all are the interactive intelligent maps that show, integrate and synthesize complete layers of geographic and descriptive information of diverse origins. These ArcGIS maps provide an interactive window through which you can view, explore and analyze this information.
Pros
What I like most about this software is the ease with which you can create maps or design final maps better known as layout. Unlike other similar software, Arcgis simplifies the process, in addition to providing aestheticity and harmony in the scale of colors and labeling of toponyms. In addition, the work with ArcGIS encourages the use of geographic databases (geodatabases) in the management of our data. With the way to create projects in arcgis, not only allows us to store the styles and properties applied to the layer in the project, but creates a geodatabase associated with it in which we can physically include the layers that we use as Feature Class. Although we can also add a previous geodatabase to the project, as it used to be done a long time ago.
Cons
Arcgis licenses are expensive. It was not always possible to count on the availability of ESRI products for acrgis. In addition, it is not very versatile in the consumption of data, that is, a different protocol must be applied to open each file according to its type. Likewise, with the Open Geospatial Consortium (OGC) services connection, it is necessary to download and install the Data Interoperability extension, unlike other softwares that this process refers to one clicks.
Industry: Computer Software
Company size: 1 001–5 000 Employees
Used

Daily

for

2+ years

Review Source
Overall rating
Value for Money

Ease of Use

Customer Support

Likelihood to recommend

8.0

/10
Excellent mapping software for the patient.
Reviewed on 2020/06/10
After about 100 hours of being hopelessly lost in the menus, import/export functions, and display...
After about 100 hours of being hopelessly lost in the menus, import/export functions, and display properties, an average user will probably be able to impress their colleagues with a tidy and professional display of 2-d or 3-d data in a relevant map background, which very few other freeware programs are capable of creating.
Pros
With enough time and interest, the features available for ArcGIS and ArcGIS Pro are brilliant and all-encompassing. Using raw map datums and a collection of information allows users to expertly display any sort of 2-d grid on any map projection with tons of custom options for audience display.
Cons
The learning curve is very steep and the complexity of the software is overwhelming to new users. The number of navigable menus and sub-menus in the home screen of the project can be exhausting to figure out without doing everything incorrectly the first time. This is NOT the Microsoft Powerpoint of data display.
Industry: Architecture & Planning
Company size: 11–50 Employees
Used

Daily

for

6-12 months

Review Source
Overall rating
Value for Money

Ease of Use

Customer Support

Likelihood to recommend

7.0

/10
ArcGIS
Reviewed on 2020/12/05
Good. Hopefully the interface becomes more friendly to use.
Good. Hopefully the interface becomes more friendly to use.
Pros
Quality and features. There aren't any other softwares out there that have the capacity to map and render with detail.
Cons
Very slow in terms of processing as compared to QGIS. Efficiency could be better. For now it gets the job done.
Industry: Government Administration
Company size: 201–500 Employees
Used

Daily

for

2+ years

Review Source
Overall rating
Value for Money

Ease of Use

Customer Support

Likelihood to recommend

10.0

/10
ArcGIS
Reviewed on 2022/12/23
Pros
Just like any product, you need to take time to learn how to use it but it's one of the best products I've ever used.
Cons
In between jobs, I wasn't using this product so when I starting using again there was a big upgrade so I almost had to relearn how to use it.
Used

Daily

for

2+ years

Review Source
Overall rating
Value for Money

Ease of Use

Customer Support
ArcGIS is a leading tool for managing, analyzing, creating and integrating geological/spatial...
Reviewed on 2018/04/23
Pros
Built using standards such as COM, XML, and SQL, ArcGIS can be easily integrated with the structure of the information system and data of any organization or individual. Given that GIS extends to new applications and new user communities, ArcGIS also solves the challenges of offering and receiving data and related GIS services to users around the world. The versatility and easy to use allows ArcGIS to be used in a variety of areas: from land cadastre, geodesy, cartography, geography, and telecommunications, to geology, ecology, management of water resources and subsoil, oil and gas industry, and even remote sensing. Its technology of Geodatabase allows you to effectively store heterogeneous data and easily use them in complex projects and systems. In the geodatabase, users can define rules and relationships within the repository that define the behavior of spatially interconnected geographic (or geological) objects and object classes and ensure data integrity. With the help of ArcGIS it is possible to prepare qualitative cartographic products with all necessary elements of marginal design. Also, you can quickly create a realistic virtual 3D scene based on spatial data, using digital terrain models. With a lot of possibilities for processing of both raster and vector data, and its strong functions for map algebra, editing, and spatial analysis, together with the latest data models and control make the ArcGIS family of software products ones of the leaders among GIS software.
Cons
I have been using ArcGIS for almost 10 years and I can testify that this software is difficult to study, a very complex program for a simple user, the program is only for those who take the professional level, so, to exploit the full potential of ArcGIS (for example processing of multispectral and hyperspectral images, geostatistical studies and so on) you need to dedicate time, endless hours of study. Other con that I see, is the high price taking into account the purchase of any additional modules, it is a very expensive program, but, once and again, the potential is almost limitless once you get to dominate all its functionalities.
ArcGIS FAQs
Below are some frequently asked questions for ArcGIS.
Q. What type of pricing plans does ArcGIS offer?
ArcGIS offers the following pricing plans:
Pricing model: Free Version, Subscription
Free Trial: Available
ArcGIS Online pricing (<100 users) is based on purchasing the exact number of users required, with more able to be added at any time. See the ArcGIS website for pricing calculator. Large organization pricing (100+ users): Contact ArcGIS for a quote.
Q. Who are the typical users of ArcGIS?
ArcGIS has the following typical customers:
Self Employed, 2–10, 11–50, 51–200, 201–500, 501–1 000, 1 001–5 000
Q. What languages does ArcGIS support?
ArcGIS supports the following languages:
Arabic, Brazilian Portuguese, Catalan, Chinese, Croatian, Czech, Danish, Dutch, English, Estonian, European Portuguese, Finnish, French, German, Greek, Hebrew, Hungarian, Indonesian, Italian, Japanese, Korean, Latvian, Lithuanian, Norwegian, Polish, Portuguese, Romanian, Russian, Serbian, Slovak, Slovenian, Spanish, Swedish, Thai, Traditional Chinese, Turkish, Ukrainian, Vietnamese
Q. Does ArcGIS support mobile devices?
ArcGIS supports the following devices:
Android (Mobile), iPhone (Mobile), iPad (Mobile)
Q. What other apps does ArcGIS integrate with?
We do not have any information about what integrations ArcGIS has
Q. What level of support does ArcGIS offer?
ArcGIS offers the following support options:
Email/Help Desk, FAQs/Forum, Knowledge Base, Phone Support, 24/7 (Live rep), Chat
Related categories
See all software categories found for ArcGIS.