MarinaOffice Overview
What is MarinaOffice?
MarinaOffice is a complete marina and property management software for marina, resort, and property management industries which supports tools for storage, billing, retail, restaurant, rental, service, launch, haul and fuel management. MarinaOffice offers both desktop and cloud-based solutions, and can be used by marinas of any size.
MarinaOffice comes with a visual map designer which gives users an interactive, visual representation of their property. The map designer enables users to draw their own marina docks, slips, buildings, moorings and dry stack facilities online. Visual occupancy tracking tools work alongside MarinaOffice's visual map designer, allowing users to check their marina's occupancy at-a-glance at any given time.
The platform also lets users manage reservations, as well as storage and billing processes. MarinaOffice provides a 'quick availability check' tool, helping users manage rental reservations efficiently. Users can manage both long term and short term tenancies, and create invoices automatically with MarinaOffice's one-click billing functionality. All invoices include rental and utility fees, plus any ticket charges. Other MarinaOffice features include rental contract management, electronic signatures, and QuickBooks integration.
MarinaOffice Overview
Pricing
Starting from
US$2 500,00
Pricing options
Contact Scribble Software for pricing information.
---
MarinaOffice Features
Supported Languages
English
Media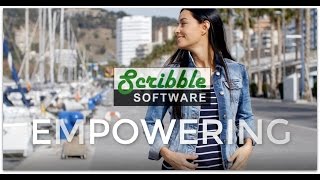 MarinaOffice Reviews
MarinaOffice Reviews
SOUTH BAY Marina
Green Bay WI
Product Solutions:
For the past four years, we have been gradually converting our marina operating systems to the MarinaOffice suite of products. We have used a phased approach during this transition, to ensure a smooth roll-out of each of the elements.
Phase I began in 2013. It involved creating a marina map and entering slip / customer data into MarinaOffice to streamline our slip rental and billing process.
In 2014 PureRetail, PureTime and X-Charge credit card processing were added to the mix.
In 2015, we expanded our use of additional MarinaOffice applications including: MeterWalk for dock checks, PureRestaurant for use at our poolside bar and XGift cards to our marketing programs. We also began making transient reservations and collecting payment for transient stays through MarinaOffice and PureRetail.
In fall of 2016, we integrated our off-season heated winter storage reservation system into the MarinaOffice environment. At the same time, we began a beta test [with our customers] of the E-Bill Pay and E-Signature features.
Beginning this spring [2017], we began utilizing PureService for all maintenance and service work orders and billing. To streamline our billing and document delivery / acceptance functions, we also added E-Bill Pay and E-Signature in conjunction with MARIAH to our array of customer focused offerings.
This coming fall, we will add our inside and outside cold storage reservation functions into MarinaOffice.
When all phases are completed, we will have totally integrated MarinaOffice into the operational side of our business. MarinaOffice will be providing the backbone and framework to support all our back-office management functions. We are very pleased with how everything works and would recommend this software solution to others.
Technical Support / Service:
As we moved forward with this integration, we have found the tech support staff at Scribble to be very helpful in addressing our needs. They respond to our requests in a timely fashion, are very knowledgeable about their product, work expeditiously to resolve problems and take time to make sure we understand how to better utilize the various applications. At the same time, they have been open to suggestions we have made to enhance system applications and have passed those suggestions on to their product development team for review.
---
Solutions: "Our 135 Slip Marina was still using the old Z-Tape cash registers and paper cards to keep track of transient slip rentals. Our staff had never used software for managing slips or for point of sale. It was intimidating researching the different software options and to think of changing our comfortable paper system and going digital. It was a big step in changing how our company operates. We are so happy with our decision to add Scribble Software Solutions to support our business. Our Marina added MarinaOffice with PureRetail in 2015 and LaunchOffice the Spring of 2016. MarinaOffice works flawlessly with our QuickBooks accounting and inventory software, which was a priority for us. LaunchOffice works so well for scheduling that the old system was quickly forgotten. Our staff adapted easily and the communication and workflow run smoothly. We were nervous changing our system during the busy Spring Season but the installation went smoothly and our learning curves were helped considerably by the Scribble Support Team. The technical support from Scribble is awesome! We feel very lucky that we found Scribble Software Solutions."
---
Although we patch together and do not use all the features, it works for multi-point data entry for our marina complex.
---
We've been using Scribble Software since 2015 and are very pleased with its ease of use. Our employees who have been working here for several years, were very reluctant when first introduced to the new program, but are using it with ease.
We are a commercial fishing dock and with the help of the Scribble Team, were able to We were able to customize PureRetail and MarinaOffice to bill out our fish across the dock and other services we provide much more easily than in the past.
Service: It was an easy transition once it was all set up. Scribble Support is excellent, even using the standard plan.
---
The functionality of Marina Office allows us to configure and tailor the software package to conform with the practices and procedures our marina management has directed. Specifically, this has involved using Marina Office as the central repository and source for all information about customers, slips, and monthly invoicing. While the Marina Office interface with Quickbooks is essential, most of the day-to-day queries and ad-hoc reporting requirements are far more easily accomplished when Marina Office is used as the central information source about the marina and our customers.
---
Compare overall rating with alternatives
Compare with alternatives
Compare user recommendation rating with alternatives
Compare with alternatives
MarinaOffice Pricing
MarinaOffice Pricing
Starting from
US$2 500,00
Contact Scribble Software for pricing information.
Contact Scribble Software for pricing information.
Compare value for money rating with alternatives
Compare with alternatives
MarinaOffice Features
Compare features rating with alternatives
Compare with alternatives
Categories
Categories
Additional information for MarinaOffice
Additional information for MarinaOffice
Key features of MarinaOffice
MarinaOffice FAQs
MarinaOffice FAQs
Below are some frequently asked questions for MarinaOffice.
Q. What type of pricing plans does MarinaOffice offer?
MarinaOffice offers the following pricing plans:
Starting from: US$2 500,00
Pricing model: Subscription
Free Trial: Not Available
Contact Scribble Software for pricing information.
Q. What are the main features of MarinaOffice?
MarinaOffice offers the following features:
Q. Who are the typical users of MarinaOffice?
MarinaOffice has the following typical customers:
Large Enterprises, Mid Size Business
Q. What languages does MarinaOffice support?
MarinaOffice supports the following languages:
English
Q. What type of pricing plans does MarinaOffice offer?
MarinaOffice has the following pricing plans:
Subscription
Q. Does MarinaOffice support mobile devices?
We do not have any information about what devices MarinaOffice supports
Q. What other apps does MarinaOffice integrate with?
MarinaOffice integrates with the following applications:
QuickBooks Online Advanced
Q. What level of support does MarinaOffice offer?
MarinaOffice offers the following support options:
Phone Support