Windward System Five
Cloud-based business management solution | ERP for your SMB
About Windward System Five
Windward System Five is a cloud-based business management solution designed to help small to midsize organizations streamline the processes related to point of sale (POS), inventory control, enterprise resource planning (ERP), customer relationship management (CRM), payments, rentals, and more. The platform allows users to create a customer database that improves their sales and marketing capabilities.

Windward System Five on Cloud enables enterprises to manage the entire business process lifecycle, from sales and invoicing to promotions, delivery scheduling, customer service, and marketing. Features include barcoding, digital signature capture, multi-store management, serial number tracking, payroll, budgeting, and more.

The automated accounting system allows managers to view and update journal entries and the general ledger as well as print balance sheets, statements, and pending payments reports. Besides, the email marketing tool comes with customizable templates, which lets businesses create white-label marketing campaigns to promote their products and services.

Windward System Five's reporting functionality helps enterprises to generate a variety of reports for profit and loss statements, inventory, purchases, and more. Plus, users can automate the posting of recurring entries for upcoming months. The solution integrates with various third-party applications such as ShipRush, MultiCat Reporting, Polaris, and Worldpay.
Pricing starting from:
US$129,00/month
Key benefits of Windward System Five
Buy better, market smarter and work more efficiently in your business. Windward System Five provides you with the knowledge and control to drive profits.
Control your inventory, track inventory movement, optimize stock levels and improve your cost control measures through reports.
Create a database with your customer information to provide a smoother, more personal shopping experience, and increase your selling and marketing opportunities.
Windward Software's integrated accounting software allows you to view, print, enter and report data quickly and conveniently, providing and simple, error-free way of managing your books.
Empower your employees with the access and information they need to perform their jobs properly, without compromising security or confidential data.
Markets
Australia, Canada, United States
Supported Languages
English
Pricing starting from:
US$129,00/month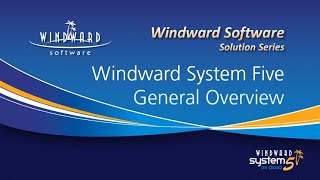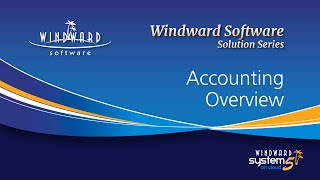 Total features of Windward System Five: 69
API
Accounting Integration
Alerts/Notifications
Asset Tracking
Audit Trail
Barcode / Ticket Scanning
Barcode Recognition
Barcoding/RFID
Billing & Invoicing
CRM
Cash Management
Commission Management
Contract/License Management
Cost Tracking
Credit Card Processing
Customer Accounts
Customer Database
Customer Management
Customizable Reports
Data Import/Export
Discount Management
Document Management
Document Storage
Electronic Signature
Employee Management
Event Management
Financial Management
For Retail
Forecasting
Gift Card Management
Inspection Management
Inventory Management
Inventory Optimization
Inventory Tracking
Loyalty Program
Maintenance Management
Merchandise Management
Multi-Channel Management
Multi-Location
Order Management
Payroll Management
Performance Metrics
Point of Sale (POS)
Price / Margin Management
Pricing Management
Purchase Order Management
Purchasing & Receiving
Real Time Data
Real Time Reporting
Reporting & Statistics
Reporting/Analytics
Reservations Management
Retail Inventory Management
Retail Management
Returns Management
Returns Tracking
Sales Reports
Scheduling
Search/Filter
Shipping Management
Supplier Management
Third Party Integrations
Time & Expense Tracking
Touch Screen
Training Management
Utilization Reporting
Vendor Management
Warehouse Management
eCommerce Management
GoFrugal
#1 Alternative to Windward System Five
GOFRUGAL offers retail, restaurant, distribution and Enterprise businesses a range of ERP and Point of Sale (POS)...
NetSuite
#2 Alternative to Windward System Five
NetSuite is the world's #1 cloud ERP solution trusted by more than 24,000 high-growth customers worldwide to run all of...
Odoo
#3 Alternative to Windward System Five
Odoo is a fully-integrated, customizable, and open-source suite of business applications. A majority of the business...
Lightspeed Retail
#4 Alternative to Windward System Five
Lightspeed Retail is a complete point of sale (POS) & inventory management tool that simplifies time-consuming tasks...
---
Already have Windward System Five?
Software buyers need your help! Product reviews help the rest of us make great decisions.
Write a Review!
Showing 5 reviews of 147
Used

Daily

for

6-12 months

Review Source
Overall rating
Value for Money

Ease of Use

Customer Support

Likelihood to recommend

10.0

/10
A powerful POS with unlimited flexibility, reliable stability, and great support staff.
Reviewed on 2017/10/26
Saved our company time and money in the ling run. Being able to customize the look, feel, and...
Saved our company time and money in the ling run. Being able to customize the look, feel, and functions of the application let us implement EXACTLY what our company needed. We evaluated MANY other products before choosing Windward, and nothing comes close. It was one of the better decisions made in our organization, and is a big personal red-feather in my hat.
Pros
- Extremely customizable. Allows you to customize anything from report, to custom price-labels, to customized POS screen (even changing the size/color/look of virtually every button). If you are a little more adventurous, you can even write code that allows you make your own functions.
- Easy to learn. For as advanced as this is, most people can pick up on the majority what thy need in a day. For those who want to do more, their is a complete 'Windward Academy' that you can watch videos and read comprehensive guides.
- LOTS of support. If I ever have a question, there are about ten people I can call. Of-course, they have 24/7 technical support, but virtually anyone in the company is eager and willing to help. I can call my account manager, or any number of others I have talked to throughout the installation process. Even the lovely receptionist is awesome has walked me through issues on more than one occasion.
- Philippines support. You might think this would be under the "Cons" section; but it isn't. The Philippines support is not outsourced like other companies, but they are actual employees working in a Windward office in Cebu. They all speak great English, are EXTREMELY knowledgeable about the product, and aim to please. No matter how frantic I am when I call, they never get upset and are always positive. And they are not going to give up until it's fixed. - You typically don't find this level of customer service in Western support groups.
Cons
- Price tag will be your biggest hurdle. And some features will cost you extra. Having to pay extra to have the software integrate with our merchant account is probably the biggest complaint I have with the company. But even this is vastly outweighed by the Pros. If you want the best, it probably isn't going to be the cheapest.
- There are occasional errors that pop up and random issues. But 90% of these are self-resolving (very intuitive software). For the other 10%, support is right there to remote in and stay with you until it's resolve.
Industry: Retail
Company size: 11-50 Employees
Used

Daily

for

2+ years

Review Source
Overall rating
Value for Money

Ease of Use

Customer Support

Likelihood to recommend

8.0

/10
Windward and You. The tutorial.
Reviewed on 2021/02/10
We have solved issues with double ordering Special Orders, have streamlined Purchase Orders,...
We have solved issues with double ordering Special Orders, have streamlined Purchase Orders, Receiving, Price Changes, Showroom tag printing.
I am able to compile reports simply, where it use to take days.
Taking inventory is so much faster using data collectors and being able to import the files.
Pros
Our old system was very outdated and Windward has made it so much simpler and quicker to get our monthly/quarterly reports. Integration between order taking and purchasing has helped speed up the ordering process & stop mistakes being made. Love the virtual warehouse option.
Cons
What i feel is missing is:
1. Freeform 1 & 2 can be data loaded in. Freeform 1 can be on a report, but Freeform 2 can not.
2. Sales/Upsell warnings can be on a report, but not data loaded.
3. Purchase warnings can be data loaded, but not put on a report.
(Invoice Warnings can be data loaded & put on a report)
4. There is no where to search "Non-Stock Special Orders" by number or supplier in history.
5. A report that can show me all items sold per book month with the following parameters.
sales clerk name, Invoice #, Date of sale, Customer name, Qty, Item #, Price ea., & Price total.
A report that will pull ALL items. (stock, Non-stock).
Currently i have to use 2 different reports, export to excel, and then combine them to create the report i need to send to suppliers for their sales incentives (spiffs). Granted this is alot better than the old computer system, but still takes longer than it should.
side note: i have seen and experienced so far that if someone requests an addition, that the programs will do ONLY what was asked for. Example: you were asked to increase item #'s and part #'s to 50 characters. That was done, but they didnt change non-stock special orders where you have to manually type in the characters. When i caught this problem and brought it up to tech and the programers, the response was " they didnt ask for that to be done" and "it is what it is". Same with items i listed. can data load, but not put on reports.
Response from Windward Software
Hi Todd,
Thanks for taking the time to write this! Other lighting showrooms that may be considering Windward will find this helpful.
As for your reporting concerns, we may be able to help through a project plan from the professional services catalog which would be a great place to start to explore existing functionality. https://www.windwardsoftware.com/resources/professional-services.html
There is also the option to do some custom programming if you have requirements that cannot be handled by the current reporting tools.
We are looking forward to many more years of service to Grand Rapids Lighting.
Thanks again Todd!
Industry: Furniture
Company size: 2-10 Employees
Used

Daily

for

2+ years

Review Source
Overall rating
Value for Money

Ease of Use

Customer Support

Likelihood to recommend

9.0

/10
Windward Software System
Reviewed on 2021/03/01
Pros
Nationwide Furniture Mattress Outlet looks forward to continuing and growing our partnership with Windward Software. Windward Software's system allows us to stay on track and be able to organize vital information. We rely on Windward Software to perform every day so we can deliver the best customer experience possible
Cons
The time it takes to load certain functions is excessive sometimes.
Response from Windward Software
Hi Bill,
Thank you for taking the time to write a review! It truly helps other business owners like yourself make a decision that will help their operation grow much like yours has.
As for your speed comment, there have been some improvements within some of the reporting tools. If you haven't already done so, try upgrading to the newest version and if that doesn't resolve your issue, please place a ticket in your support portal at support.windwardsoftware.com.
Thanks again Bill!
Industry: Retail
Company size: 2-10 Employees
Used

Daily

for

2+ years

Review Source
Overall rating
Value for Money

Ease of Use

Customer Support

Likelihood to recommend

7.0

/10
Would like to set up the system again knowing so much more now than was first told.
Reviewed on 2017/10/31
Pros
Windward is easy to navigate and manipulate. Inventory items are easy to add and change. Like the way the payroll system integrates with Windward so no need to journal . Love the support I have received when requiring assistance from the team in the Philippines . They are prompt in getting back to you and try to assist at all times.
Cons
When trying to customise the system to suit our requirements alot of manual hours are required to change simple things like updating prices and modifications. When we needed to collect information from the system we required a special programme be written to fulfil government requirements. This additional reporting is cumbersome to produce.
There is also alot of double entry when making a payment and then having to do a journal entry to reflect the same. A journal entry should be automatic.
Would like the ability to make ledger numbers inactive
Although we have a very confusing payroll and tax system, we experienced many issues with setting up the payroll system with this year being the first year we have successfully produced a payroll summary. Even then it required alot of double/triple checking to ensure the information was correct. Adding a new employee is once again difficult and time consuming. It would be great to be able to copy an existing one.
Response from Windward Software
Thank you, Michelle, for taking the time to provide a review of your experience with Windward System Five. It's nice to hear that you are pleased with the support you have received from our Client Services team.
In terms of your concerns, we're confident that there are means to make some of the processes you mention more efficient. At your convenience, please contact your Account Manager at +1 (800) 663-5750 and ask to be registered for The Windward Learning Academy. This is a user-friendly yet comprehensive online source of System Five tutorials, which provide step-by-step solutions for all product features and nearly all possible scenarios.
Windward Software is continuously evolving and enhancing Windward System Five, and, in developing each product release, we examine client feedback to ensure that we are delivering a solution that meets and exceeds needed functionality.
Industry: Retail
Company size: 2-10 Employees
Used

Daily

for

2+ years

Review Source
Overall rating
Value for Money

Ease of Use

Customer Support

Likelihood to recommend

10.0

/10
Using Windward in a Small Shop
Reviewed on 2021/01/26
Pros
Windward offers a comprehensive set of features, more than we will ever use. What drove us to purchase Windward is that its POS features are fully and seamlessly integrated into its accounting software. That means that both our POS and accounting data is up to date and current at all times. No integration with other software is required. Windward does it all. Another thing I like about Windward is the quality of Windward's support. Windward not only sets the system up for you and makes sure that all you point of sale devices work (barcode scanners, printers, etc), but if you are a cloud customer or have a maintenance contract, Windward will also remote in to your machines and fix any issues you may have. In addition, they have an on-line learning academy with training videos, documents, etc. that help you continue to learn the functionality of the system. They also offer live sessions on specific issues like maintaining inventory, year-end procedures, etc. We needed a lot of hand holding when we first started--I had no previous experience with POS software--and Windward successfully guided even a slow learner like me!
Cons
Windward is continually upgrading its software to provide additional functionality or to streamline its processes. We recently moved to the cloud version of Windward, and that has reduced some administrative overhead for us--no need for backups, no need to install updates, and greater data security. So overall, it's a plus. But there is one feature I miss in the cloud version. When our software was installed on site, we were able to print barcode labels directly from Windward to our barcode printer, a Zebra ZT510. That feature no longer works for us in the cloud, and I'm told that the reason why is that the cloud version of Windward does not currently support our particular printer. I'm still looking for a better answer from Windward. But what that loss of functionality means for me is that I must now create a separate barcode database in Excel, link that database to Zebra's barcode software, and print my barcode labels through it. So you should pay close attention to the particular peripheral hardware that Windward supports.
Windward System Five FAQs
Below are some frequently asked questions for Windward System Five.
Q. What type of pricing plans does Windward System Five offer?
Windward System Five offers the following pricing plans:
Starting from: US$129,00/month
Pricing model: Subscription
Free Trial: Available
Pricing plans range from $92 to $129* per user per month, plus one-time implementation fee. *based on user count.
Q. What are the main features of Windward System Five?
We do not have any information about Windward System Five features
Q. Who are the typical users of Windward System Five?
Windward System Five has the following typical customers:
Self Employed, 2-10, 11-50, 51-200, 201-500, 501-1 000
Q. What languages does Windward System Five support?
Windward System Five supports the following languages:
English
Q. Does Windward System Five support mobile devices?
Windward System Five supports the following devices:
Android (Mobile)
Q. What other apps does Windward System Five integrate with?
Windward System Five integrates with the following applications:
ShipRush, Worldpay
Q. What level of support does Windward System Five offer?
Windward System Five offers the following support options:
Email/Help Desk, FAQs/Forum, Knowledge Base, Phone Support, 24/7 (Live rep), Chat
Related categories
See all software categories found for Windward System Five.