CAESES Overview
What is CAESES?
CAESES is a CAD modeler designed for businesses in automotive, marine and aerospace industries, helping users optimize shapes and create models for simulation-driven design operations. Key features include mesh morphing, parametric 2D sketching, structural analysis, and custom templates.
CAESES comes with surface generation tools, which enable engineers to create different shape versions, as well as track issues in packaging, cross-sectional areas or shape volumes while designing. Users can assign colors with a custom name and ID to geometric patches, helping them identify changes after modification. CAESES' integrated system lets team members connect with simulation packages and implement 3D post-processing capabilities to assess results.
CAESES enables businesses to manage and monitor the performance of variants by evaluating different characteristics, including resistance and pressure loss during the optimization process. The platform also helps engineers import existing geometries, apply free-form/box deformations, and reshape designs to enhance the flow and structural performance of previous models.
CAESES Overview
Pricing
Pricing options
Contact Friendship Systems for pricing details
---
CAESES Features
Supported Languages
English
Media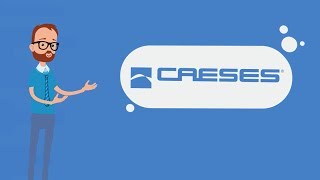 CAESES Reviews
CAESES Reviews
100%
recommended this app
When we started using CAESES, we used it primarily to prepare hull geometries for CFD calculations in FINE/Marine. As we grew more experienced in its use, we found many more situations in which CAESES has really helped our design process.
Its parametric nature led us to first develop several "families" of parametric hull forms, all defined using meta-surfaces. These can quickly be modified to different dimensions or specific requirements of different vessels, while retaining the same character. For concept design, this is incredibly powerful, and I have started using CAESES as the first tool I reach for after the first talks with a client.
The resulting shape is then always CFD-ready, allowing us to integrate CFD very early in the design cycle. This is made even more convenient by the software connection to FINE/Marine, which essentially gives you CFD results of whatever hull form you have with the click of a button. Then, extending this to full parametric hull form optimizations requires almost no additional effort.
In short, if you have the time and mindset to overcome the steep learning curve, CAESES is a very powerful tool for the naval architect. It is a CAD system in a very true sense of the word, being a tool not just for defining digital geometry, but for complete computer-aided design.
---
I am using CAESES for ship hull optimization for 8 years now and I never regretted my decision. I analyzed over 4500 variants of a fully parametric hull model using two different CFD packages. The parameter variations, CFD model creation and simulation were fully automated.
---
We use CAESES in your daily work for the design / optimization of our different propeller types and the interaction with the accordant ships. It takes some time to create the models (we are looking for high quality CAD / robust topology). In the end it saves a lot of time, leads to better products and reduces the response time for customer requests.
---
The quality of the software itself along with the customer support and personable nature of the CAESES team has left quite the impression on me and my colleagues. As we use CAESES for biomedical engineering related research, it truly shows the range and capabilities of how and where CAESES can be used.
---
As a researcher in the field of polymer processing i try to optimize mixing head geometries of plasticizing screws in extruders or injection moulding machines. The geometries of such mixing heads are quite complex but with CAESES it is possible to setup a robust parametric modelling process for them. Moreover, i use CAESES as GUI for OpenFOAM . This makes the usage of this CFD software a bit more comfortable and reduces mistakes in the case setup. And when the connection to OpenFOAM is setup correctly, the design engines tremendously reduces the effort in running parameter studies and it is even possible to perform optimizations with Dakato.
From my point of view, the major benfit of CAESES is the possibility to combine CAD, running CFD simulations and optimizations as well as post processing within a single piece of software.
The back side of the medal: Compared to classic CAD software the modelling is a little different and you have to learn what is the optimal way to build up your geometries. But i think it is time well spent ;)
---
Compare overall rating with alternatives
Compare with alternatives
Compare user recommendation rating with alternatives
Compare with alternatives
CAESES Pricing
CAESES Pricing
Contact Friendship Systems for pricing details
Contact Friendship Systems for pricing details
Compare value for money rating with alternatives
Compare with alternatives
CAESES Features
Compare features rating with alternatives
Compare with alternatives
Categories
Additional information for CAESES
Additional information for CAESES
CAESES FAQs
CAESES FAQs
Below are some frequently asked questions for CAESES.
Q. What type of pricing plans does CAESES offer?
CAESES offers the following pricing plans:
Free Trial: Available
Contact Friendship Systems for pricing details
Q. What are the main features of CAESES?
CAESES offers the following features:
Q. Who are the typical users of CAESES?
CAESES has the following typical customers:
Small Business, Large Enterprises, Mid Size Business
Q. What languages does CAESES support?
CAESES supports the following languages:
English
Q. What type of pricing plans does CAESES offer?
We do not have any information about what CAESES pricing plans
Q. Does CAESES support mobile devices?
We do not have any information about what devices CAESES supports
Q. What other apps does CAESES integrate with?
We do not have any information about what integrations CAESES has
Q. What level of support does CAESES offer?
CAESES offers the following support options:
Phone Support, Online Support, FAQs, Forum, Knowledge Base, Video Tutorials