CharityEngine
Donor management & fundraising software for Nonprofits
About CharityEngine
CharityEngine is a cloud-based donor management and fundraising software designed to help nonprofits of all sizes. It is designed to be intuitive for nonprofit users and donors alike. It is designed as an all-in-one CRM platform to help nonprofits build donor loyalty, automate marketing strategies, and capture important data to increase revenue.
CharityEngine 360 degree real-time interface offers users many tools needed to plan strategies, run initiatives, and show all donors how much you care. This unified platform includes a custom dashboard that displays the organization's activities, connections, transactions, donation history, reports, and more in a single preview. Easily generate reports and create segmented lists to help with planning, reporting, and presentations.
CharityEngine Top features include; online donations, peer-to-peer, email marketing, direct mail, event management, engagement tracking, user center, campaign analysis, automated billing, PCI-certified payment processing, fraud protection and more. As well as best-in class integration tools; Quickbooks, PayPal, Double the Donation, Visa approved preferred list, WealthEngine, Microsoft Outlook, Blackbaud Raiser's Edge, FirstData, Google Maps, Authorize.net, VeriSign and more.
Pricing starting from:
US$350,00/month
Free Version
Free Trial
Subscription
Top 5 alternatives to CharityEngine
Pricing starting from:
US$350,00/month
Free Version
Free Trial
Subscription
Top 5 alternatives to CharityEngine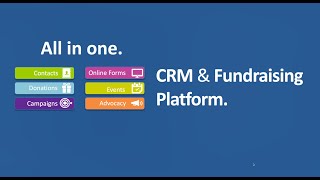 Total features of CharityEngine: 91
ACH Payment Processing
API
Access Controls/Permissions
Accounting
Accounting Integration
Activity Dashboard
Activity Tracking
Ad hoc Reporting
Alerts/Notifications
Alumni Management
Appointment Scheduling
Assignment Management
Attendance Management
Auction Management
CRM
Campaign Analytics
Campaign Management
Campaign Planning
Campaign Segmentation
Committee Management
Communication Management
Contact Database
Contact Management
Contribution Tracking
Credit Card Processing
Customer Database
Customizable Branding
Customizable Fields
Customizable Forms
Customizable Reports
Customizable Templates
Dashboard
Data Import/Export
Document Storage
Donation Tracking
Donor Discovery
Donor Management
Drag & Drop
Dues Management
Electronic Payments
Email Management
Email Marketing
Email Reminders
Email Templates
Email Tracking
Event Management
Event Scheduling
Event Ticketing
Event Triggered Actions
File Management
For Nonprofits
Forms Management
Fundraising Management
Gift Matching Management
Goal Setting / Tracking
Grant Management
Interaction Tracking
Member Database
Membership Management
Mobile Access
Mobile Giving
Online Forms
Online Giving
PCI Compliance
Payment Processing
Performance Metrics
Personalization
Pledge Management
QuickBooks Integration
Real Time Analytics
Real Time Notifications
Real Time Reporting
Receipt Management
Recurring Giving
Recurring/Subscription Billing
Registration Management
Reminders
Reporting & Statistics
Reporting/Analytics
Search/Filter
Social Media Integration
Social Media Management
Summary Reports
Task Management
Task Scheduling
Third Party Integrations
Volunteer Management
Web Forms
Website Integration
Website Management
Workflow Management
Salesforce Sales Cloud
#1 Alternative to CharityEngine
Salesforce Sales Cloud is a cloud-based Customer Relationship Management (CRM) application from Salesforce. Sales Cloud...
Blackbaud Raiser's Edge NXT
#2 Alternative to CharityEngine
Raiser's Edge is a cloud based fundraising and relationship management system with built-in analytics tool
Salsa CRM
#3 Alternative to CharityEngine
Salsa CRM is a donor management and engagement solution, designed to boost donor acquisition and retention for...
Funraise
#4 Alternative to CharityEngine
Funraise is a nonprofit fundraising platform that enables organizations to build fundraising websites as well as manage...
---
Already have CharityEngine?
Software buyers need your help! Product reviews help the rest of us make great decisions.
Write a Review!
Showing 5 reviews of 27
Industry: Nonprofit Organization Management
Company size: 11-50 Employees
Used

Daily

for

2+ years

Review Source
Overall rating
Ease of Use

Customer Support

Likelihood to recommend

8.0

/10
Power behind your reporting
Reviewed on 2020/11/18
Pros
CharityEngine is a great CRM tool, for me the feature I use most often is query builder to create custom reports of specific parts and types of data. I love the functionality available in Query Builder, and since my organization has some pretty complex data structures, CE makes it really easy for me to get exactly the data I need at any given time.
Cons
Sometimes when there are updates to the software, some functionalities are down temporarily, but their team always works swiftly to make sure everything is running smooth!
Reasons for Choosing CharityEngine
We needed more everything!
Industry: Fund-Raising
Company size: 11-50 Employees
Used

Weekly

for

2+ years

Review Source
Overall rating
Value for Money

Ease of Use

Customer Support

Likelihood to recommend

7.0

/10
Highly-Customizable, Powerful & Accessible, Best Price
Reviewed on 2022/01/19
We use Charity Engine for on and offline monthly/quarterly/annual recurring donations and all...
We use Charity Engine for on and offline monthly/quarterly/annual recurring donations and all online donation forms. We have a different CRM for sending email to our 250,000+subscribers and to host our actions to legislators and corporations. And another CRM for our direct mail constituents. Some at the organization argue that we should have one CRM to do all this--but I never expect that out of a company.
Charity Engine clearly specializes in online donations and recurring donations, including an advance fraud suite that prevents the fraudulent testing of credit cards on their system (and fees associated).
Monthly processing and all the management of credit card updating, both automatic and personal updates, are a breeze.
And Charity Engine has made it clear that the data is ALWAYS ours. (Other companies we have worked with said they have the right to withhold credit card information of recurring donors, if you ever try to move off their system.)
Pros
You can do pretty much anything with either the front-end or back-end design of Charity Engine forms. This power and flexibility are exactly what our medium to large non-profit needs as we are testing and improving our online fundraising.
The user interface is intuitive and user-friendly. I am not a developer and over the years I've learned how to navigate most things within the system, it is complex, but well organized. And if you are not technical or don't have the time, Charity Engine will connect you with a developer.
I appreciate how we have the capability to add code to our forms and templates. This has enabled us to better track conversions, ecommerce, Google Analytics, and Facebook website verification.
The donation data is all there, you can query on anything and export it into excel to analyze. Note: We added custom hidden fields to help with tracking donations from third party sites and other CRMs.
Sustainer charging is very simple within Charity Engine. The amount of work required once you have someone set up in it is minimal.
The help files are actually helpful, and are clearly written to walk you through things you need to do.
Cons
We cannot use the "standard donation form" to meet our fundraising needs. We have custom forms and once you make custom forms, if they break, Charity Engine support (often) can't fix. You need to go to a developer. Good news is forms don't break often.
Not a system flaw—rather warning to the user, because the tool is so powerful and hands on, you do have the ability to do almost anything, including break the forms. More than once I have wanted to test something new, so I tinkered with the forms and broke something else. Always create copies of forms and test them out before changing in a live environment.

Sometimes, the Charity Engine staff seem to have limited experience with, or solutions for, integrating CE with other platforms. For example, we spent months trying to get Google Tag Manager to work correctly on Charity Engine forms so we could run a functional Facebook Ad campaign. Another example, we had a comma issue with our forms that makes $1,000+ transactions register as $1 in Google Analytics. We had to work with independent contractors to resolve both of these issues, even though we imagine they are issues all Charity Engine clients must face.
The system can be a little buggy, so you have to pay attention to things—especially patterns. Example: every now and then the amount a donor has entered into specific form changes on its own after they hit the submit button, but because it can't be consistently reproduced, there's nothing they can do about it.
Reasons for Switching to CharityEngine
In 2015 we researched Salsa's donation forms, Salesforce, and Blackbaud's Luminate. We were impressed with Charity Engine because they understood the importance of allowing back-end users (people at our org) to access all functions, data, and operations of the system--it is well-organized and accessible. Before our most recent contract renewal, we have researched SALSA Fundraise and Blackbaud's Luminate to sync with Raiser's Edge, because they were two other CRMs our org is currently using. When shopping around, we focused how these other platforms handle monthly processing, because that is where the majority of our donations come from. Although we also need dynamic highly customizable online donation forms. It is important to keep in mind that these companies make their money off you donation/payment processing--so keep a close eye on these fees, more than what you are paying monthly to use the system. Charity Engine matched our current rates and therefore won on payment processing for both Credit Cards and ACH. Charity Engines monthly payment processing, credit card updater, fraud protection suite, and manual processing is far superior to SALSA Fundraise. Luminate cost considerably more than Charity Engine to process monthly donations and to set up their platform. And why? Luminates functionality was far behind Charity Engines (in 2021). Example, BB said they would be rolling out PayPal on their donation forms "soon."
Industry: Nonprofit Organization Management
Company size: 2-10 Employees
Used

Daily

for

2+ years

Review Source
Overall rating
Value for Money

Ease of Use

Customer Support

Likelihood to recommend

4.0

/10
Design seems tailored more to mass mailers than high dollar cultivators
Reviewed on 2020/07/23
I was brought in to the organization after they had spent 9 months trying to transition to Charity...
I was brought in to the organization after they had spent 9 months trying to transition to Charity Engine. I found that the data transfer from our old system was not done correctly and it took a lot of time to get that sorted out. It isn't intuitive, and is over complicated. It is hard to find what you are looking for in the navigation.
Pros
Query capability. Online forms. Payment processing.
Cons
We can't use for generating acknowledgement letters because they won't format correctly. We didn't use initially for email communication, but they have improved that feature. It is very clunky to add or update individual records, requiring user to go in and out of many screens and remember to flag things, such as address is preferred, and remember to click a save button. Far too many steps. It doesn't help with grant management. Event management also is not good. It is difficult and time consuming to record activities (meetings, phone calls) that you have had with your donors, and then they are not exportable on reports.
Response from CharityEngine
Margie, thank you for your feedback. It looks like we missed on training here. Many of the issues you've cited, such as properly formatted acknowledgement letters or recording and reporting on activities are core capabilities and we're going to make sure we get you up and running. Better knowledge around how to navigate the platform may also help lead to less clicks to get what you need. I believe our team has already reached out to you for additional help and training and hopefully you are already on a path to a better experience. Thank you for your partnership and for letting CharityEngine be part of the wonderful work you are doing at Center for Education Reform.
Industry: Nonprofit Organization Management
Company size: 2-10 Employees
Used

Weekly

for

1+ year

Review Source
Overall rating
Value for Money

Ease of Use

Customer Support

Likelihood to recommend

10.0

/10
Not just Donor Management
Reviewed on 2019/08/22
The system not only solves some of the most complex donor management system needs, but in some...
The system not only solves some of the most complex donor management system needs, but in some cases it's working for my association customers to manage membership needs as well. As for associations that have a donor arm, which is where we've done a lot of work, this system is easy to integrate as needed but is a real 360 degree view while also having top notch web forms, marketing automation and other critical items that are huge money and time savers for nonprofits
Pros
For a multi-tenant system, I'm really surprised at the extensibility of the system. Without "customizing" everything, it's really flexible and configurable to meet a lot of different business rules that are unique to my customers. Their data model and ability to query and layer queries is really impressive compared to similar systems in the market.
Cons
Hard to say, I think it may be somewhat difficult to set up if you aren't trained on it like my team is as an integration and implementation firm. We work with many similar systems in the market though and I'd say comparatively, it's easier to set up than most other member and donor management systems. I wish it had some additional functionality like the Association Management Systems (AMS) market has around testing, certification and things like that, we could have consolidated down to fewer systems in the stack for our customers who we implemented it for, but that's not what we bought it for. I'm super pleased with what's there.
Reasons for Choosing CharityEngine
Our customer would say that the functionality was greater and more all-inclusive, and the pricing model is surprisingly creative and flexible for the enterprise level system you get.
Reasons for Switching to CharityEngine
After spending months to consider a CRM based approach and all of the additional customizations and other 3rd party systems that would be needed to accomplish our customer's goals, the cost to stand up the system and get up and running was cheaper and faster while the customer felt they did not sacrifice quality or support.
Industry: Broadcast Media
Company size: 51-200 Employees
Used

Daily

for

6-12 months

Review Source
Overall rating
Value for Money

Ease of Use

Customer Support

Likelihood to recommend

8.0

/10
Connect, Customize and Collaborate
Reviewed on 2021/09/27
Pros
The tool is feature rich. I find new options that will improve our productivity just about every week. One of my favorite features is their robust import tool. They make is so easy to bring data into the system.
Cons
Charity Engine offers a wide variety of features, but some have not been developed to the level of sophistication we need. The good news is they have an excellent process for submitting and reviewing enhancement requests and so far, all our requests have been submitted for future development.
Response from CharityEngine
Thank you for your insightful review. We appreciate you sharing your experience with us.
CharityEngine FAQs
Below are some frequently asked questions for CharityEngine.
Q. What type of pricing plans does CharityEngine offer?
CharityEngine offers the following pricing plans:
Starting from: US$350,00/month
Pricing model: Subscription
Free Trial: Not Available
CharityEngine is a nonprofit CRM that offers every client a completely customized pricing package. This means we can build a package that eliminates your pain points, grows your organization, and works within your budget. Our pricing starts by evaluating how many contacts you have, how many emails you send monthly, and the length of your contract. A mid-size nonprofit can expect to pay between $350 and $1,000 a month for our all-in-one platform, which includes nonprofit CRM software, donation and event forms, direct mail, events, recurring gifts and membership, peer-to-peer fundraising, email marketing, data and workflow management, virtual/silent auctions, and payment processing. Please contact us for a customized quote!
Q. Who are the typical users of CharityEngine?
CharityEngine has the following typical customers:
51-200, 201-500, 501-1 000, 1 001-5 000
Q. What languages does CharityEngine support?
CharityEngine supports the following languages:
English
Q. Does CharityEngine support mobile devices?
CharityEngine supports the following devices:
Q. What other apps does CharityEngine integrate with?
CharityEngine integrates with the following applications:
Authorize.Net, Blackbaud Raiser's Edge NXT, CharityEngine, DonorDrive, FCRM Insurance, FedEx Ship Manager, Google Analytics 360, Google Maps, Meta for Business, Microsoft Dynamics SL, Microsoft Excel, Microsoft Outlook, Microsoft Power BI, PayPal, Quickbooks Online, Symantec Endpoint Security, Twitter, Typeform, UPS Ready
Q. What level of support does CharityEngine offer?
CharityEngine offers the following support options:
Email/Help Desk, Knowledge Base, Phone Support, Chat
Related categories
See all software categories found for CharityEngine.