OpsCompass Overview
What is OpsCompass?
OpsCompass is a cloud operations management platform that provides true multi-cloud operational visibility, security, and control to AWS, Microsoft Azure, and Google Cloud Platform. The system covers compliance analysis, cost anticipation, and security posture, and offers solutions for healthcare, retail, financial services, manufacturing, and more.
The OpsCompass dashboard provides users with a complete overview of their cloud inventory, resources, and compliance. Visual indicators give at-a-glance insight into key inventory data points and resource type breakdowns. The proprietary compliance score indicates how the business is performing against compliance standards and color-coded graphs help users quickly identify compliance trends. Recommended actions are generated to remediate resource noncompliance issues, and OpsCompass also logs all changes to resource compliance, which can be exported for auditing purposes.
OpsCompass's cloud inventory management tools allow users to sort their cloud inventory by provider, resource type, account, region, and more. Filtered views can be saved for quick access, and inventory reports can be exported to share with stakeholders. Continuous monitoring highlights any changes with cost impacts in real time, and monetary alerts automatically notify users when their custom-defined budget thresholds are reached. OpsCompass also inspects configurations and identifies risks, including configurations that don't violate compliance guidelines but still present serious security implications.
OpsCompass Overview
Pricing
Pricing options
Contact OpsCompass for pricing information.
---
OpsCompass Features
Markets
United States, Canada, United Kingdom, Australia, China
and 5 others
, India, Japan, Germany, Brazil, Mexico
Supported Languages
English
Media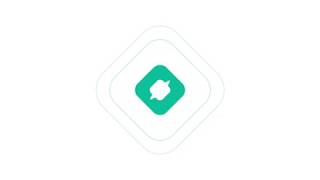 OpsCompass Reviews
OpsCompass Reviews
100%
recommended this app
Overall, a great experience. One of the best parts of the product was the ease of use. It is very intuitive and requires no formal training. Our team likes that the same product and dashboard provides a view of all of our cloud infrastructure, and we can use one tool and methodology to manage AWS and Azure. We are considering Google (GCP), and it's nice to know we can just add that to our Opscompass dashboard and manage everything using the same policies, approach, and methodologies. One tool instead of 3 is a no brainer.
---
My primary need was to understand the size and growth of my Clouds - and Ops Compass addresses this better than any other tool I've evaluated. For the first time, having a clear 'map' of our Cloud was pretty exciting, and we expect to see our CloudOps team be able to locate and handle problems quicker than before.
The CIS Compliance features were a surprise "bonus" that I didn't realize would be so useful. Really glad to have them - especially when our security audit comes around.
The sales team seems to be small, and they were quick to help answer questions during our Evaluation - they pulled in technical folks a couple of times for a quick call. I appreciated that.
---
I am satisfied with the tool. Similar information can be gathered thru Native tools as well, so this hasn't been always a go to tool for us to grab all that info.
Configuration Drift Review is what we use this for most.
---
I use OpsCompass daily via a pinned tab to monitor the drift in our cloud environment. Having over 2,000 cloud resources, I was able to discover all the inconsistencies we had along with some governance issues we needed to address. We started with a score in the 200's and now sit around 1550 out of 1600 total. When other developers add a resource to Azure, I am alerted of it and can ensure it is setup properly. This has helped me train my team on how to configure resources as well as to ensure we are staying secure and compliant. We passed the tool on to our IT team and within minutes their resources were also being monitored for compliance saving them a ton of time trying to discover compliance issues. The automated system that is constantly scanning our cloud for changes to the system is an invaluable tool when you need to be compliant.
---
The OpsCompass Team is solid and well versed in their technology. They are sincerely engaged and always suggesting different filtering / compliance options to help us better understand the information as well as offering suggestions on how to better ingest the information. They role their sleeves up, dig in and are always ready to help.
---
Compare overall rating with alternatives
Compare with alternatives
Compare user recommendation rating with alternatives
Compare with alternatives
OpsCompass Pricing
OpsCompass Pricing
Contact OpsCompass for pricing information.
Contact OpsCompass for pricing information.
Compare value for money rating with alternatives
Compare with alternatives
OpsCompass Features
Compare features rating with alternatives
Compare with alternatives
Categories
OpsCompass FAQs
OpsCompass FAQs
Below are some frequently asked questions for OpsCompass.
Q. What type of pricing plans does OpsCompass offer?
OpsCompass offers the following pricing plans:
Pricing model: Free, Subscription
Free Trial: Available
Contact OpsCompass for pricing information.
Q. What are the main features of OpsCompass?
We do not have any information about OpsCompass features
Q. Who are the typical users of OpsCompass?
OpsCompass has the following typical customers:
Small Business, Large Enterprises, Mid Size Business
Q. What languages does OpsCompass support?
OpsCompass supports the following languages:
English
Q. What type of pricing plans does OpsCompass offer?
OpsCompass has the following pricing plans:
Free, Subscription
Q. Does OpsCompass support mobile devices?
We do not have any information about what devices OpsCompass supports
Q. What other apps does OpsCompass integrate with?
OpsCompass integrates with the following applications:
Microsoft 365, Microsoft Azure, ServiceNow
Q. What level of support does OpsCompass offer?
OpsCompass offers the following support options:
Phone Support, Online Support, FAQs, Knowledge Base