About OneHash
OneHash is the world's best CRM solution. Modernize the way you manage your business. Asset and people management has never been so simple! Trusted by 3000+ companies across the globe within a short span of time!
EXCEPTIONALLY POPULAR IN ALL KIND OF NICHES, INCLUDING:
• Manufacturing
• Hospitality
• Education
• Healthcare
• Finance etc.
YOU RECEIVE:
• Multi Company, Multi Country & Multi Currency
• Integrates with several applications
• Provides a complete overview of your Business
• Specialized modules/dashboards
o Home
o Accounting
o Assets
o Buying
o CRM
o HR
o Loan
o Payroll
o Projects
o Quality
o Selling
o Stock
o Support
o Website
o Settings
o Utilities
• HR & Payroll management
• Manufacturing ERP
• Manage sales & supply chain
• Project management
• Helpdesk
• Fully manage your business from one place!
FUNCTIONS :
Customer Relationship Manager
• Facilitate cross channel interactions.
• Dehumanize your daily tasks.
• Improve sales productivity.
• Get a panoramic view of the sales pipeline.
• Utilize automated crisp and lively quotations.
• Design and execute campaigns.
• Use on the go customizations.
Human Resource & Payroll
• Talent Acquisition
• Employee Repository
• Training and Coaching of Employees
• Employee Growth Path
• Expense Management
• Real-Time Attendance Management
• Automated Payroll and Tax Slabs
• Self On Boarding & Implementation
Agile Manufacturing
• Real time data reports of production process.
• Bill of material (BOM)
• Floor management
• Production analytics
• Batched and serialized inventory
• Multiple units of measure
• Stock balance and replenishment
Sales & Purchase
• Daily updated data with auto triggered reports.
• Serial number and lot tracking.
• Multi-channel sales.
• Powerful marketing tools.
• Error free journal and payments.
• Receivables and invoicing.
• Document storage
• Vendor management
Asset Management
• Asset Lifecycle Automation
• Asset Inventory
• Automated Assets Purchase
• Accurate Asset Selling
• Assets Depreciation and Assets Value Adjustment
• Assets Scrapping
Help Desk
• Customer requests and interaction documentation
• Automated assignment of tickets
• Service level agreement
• Maintenance visits
Project Management
• 360 Degree view for distinctive attributes of the
entire process.
• Strong agility.
• Time tracking.
• Profitability analysis.
Smart Accounting Software
• Experience real time book of accounts.
• Operate an accounting grid.
• Get hold of accurate payments and journals.
• Keep track of receivables and invoicing.
• Record multi currency expenses.
• Enjoy the luxury of automated invoicing.
• Do multilingual online accounting with ease.
DEAL TERMS
• After completing the purchase you receive an instructions document.
• Updates are available for FREE and the product will
be updated automatically.
• The product can be accessed on all devices. Free support is available for lifetime. For Support contact –[email protected]nehash.ai or you can ping us on our website www.onehash.ai chat, support is available 24/7 .
IN-BUILT INTEGRATIONS:
Backups:
• Dropbox Settings
• S3 Backup Settings
• Google Drive
Google Services:
• Google Settings
• Google Contacts
• Google Calendar
• Google Drive
Authentication Tools:
• Social Login Key
• LDAP Settings
• OAuth Client
• OAuth Provider Settings
• Connected App
Marketplace
• Woocommerce Settings
• Amazon MWS Settings
• Shopify Settings
Payments
• Braintree Settings
• PayPal Settings
• Razorpay Settings
• Stripe Settings
• Paytm Settings
• GoCardless Settings
• M-Pesa Settings
Settings
• Webhook
• Slack Webhook URL
• SMS Settings
• Plaid Settings
• Exotel Settings
Pricing starting from:
Not provided by vendor
Free Version

Free Trial

Subscription
Top 5 alternatives to OneHash
Key benefits of OneHash
ACHIEVEMENTS WITH ONEHASH
1. Experience a surge in sales. Get clients onboard
faster, achieve more with less.
2. Stay ahead of the competition and improve workflow
with increased productivity.
3. Give altogether different dimension to your customer
service.
4. Modernize the way you manage your projects with
the world's best SaaS software.
5. Reconstruct and revamp sales and supply chain.
6. Improve order completion and delivery.
7. Take command of your finances.
8. Onboard talent, appraise, train and track employees,
all this with highly intuitive system.
ADVANTAGES OF SaaS BASED ONEHASH
1. Quick configuration and updates
2. Accessibility
3. Lower costs
4. Lower maintenance cost
5. Scalability
6. Minimized risk of physical data loss
WHY ONEHASH ?
1. Lead Management:
Align all your tasks and keep track of existing leads,
opportunities and customers in your sales pipeline
and sales funnel.
2. Interactive Dashboards:
Get a detailed review of reports with pictorial analysis
using interactive and comprehensive dashboards.
3. Distinct Views:
Interactive views like Kanban, Tree, Gantt. List,
Calendar views for different reports and 5 other
purposes .
4. Drip Sequence:
Attract, nurture and convert more prospects into
customers with a pre-written and automated
sequence of emails & messages.
5. Email Tracking:
Know the status of sent emails whether they have
been opened and read by the receiver or not.
6. Alerts and Notifications:
Get notifications and alerts about upcoming events
and meetings on custom time.
7. Third-Party Integrations:
Integrate with your favorite third-party apps like
Paypal, Shopify, woo commerce, etc. for desired
customizations.
8. WhatsApp Web Integration:
Automate sending messages and run smooth
campaigns on WhatsApp.
9.Tags and Logs:
Keeps tabs of all the changes made in the reports
through logs. Assign tags to similar documents to
easily search for them.
10.Facebook Integration:
Integrate Facebook Leads Ads pages with OneHash
CRM to smoothly run ad campaigns.
11.Comments:
Add comments on different documents so that the
entire team can make a note of important details.
12. Attachments:
Directly attach files and send them to the respective
user without the hassle of curating an email and
sending a document.
13.Notes:
Summarize all the information about your customers
in the notes. Add important points-to-remember
about each client to never miss a deal.
14.Embeddable Forms
Easy Form Building for Web Page / Landing Page.
15.Profile Enrich and Finrich
Pull lead's data from various Omni channels using
contact number and email ID. Financial data of any
company like balance sheet, profit and loss statement
can be pulled. This is an add-on and is chargeable per
usage/credit basis.
16.Support Team
A highly humble technical team stays available for
24/7 to solve the queries instantly at chat support.
Typical Customers
Freelancers

Small Businesses

(2-50)

Mid-size Companies

(51-500)

Large enterprises

(500 and more)
Markets
Afghanistan, Albania, Algeria, American Samoa, Andorra and 188 others
Supported Languages
Chinese, English, French, German, Hebrew and 6 others
Pricing starting from:
Not provided by vendor
Free Version

Free Trial

Subscription
Top 5 alternatives to OneHash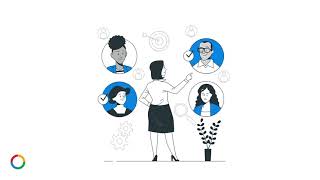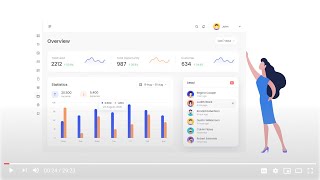 Total features of OneHash: 173
API
Access Controls/Permissions
Accounting
Accounting Integration
Activity Dashboard
Activity Tracking
Alerts/Notifications
Appointment Scheduling
Auto-Responders
Backorder Management
Barcode/Ticket Scanning
Batch Communications
Billing & Invoicing
CRM
Calendar Management
Calendar Sync
Campaign Analytics
Campaign Management
Cataloging/Categorization
Churn Management
Collaboration Tools
Communication Management
Community Management
Contact Database
Contact Management
Content Delivery
Content Management
Conversion Tracking
Cost Tracking
Customer Database
Customer Experience Management
Customer History
Customer Segmentation
Customer Service Analytics
Customer Support
Customer Surveys
Customizable Branding
Customizable Fields
Customizable Forms
Customizable Reports
Customizable Templates
Dashboard
Data Extraction
Data Import/Export
Data Management
Data Synchronization
Data Visualization
Discount Management
Distribution Management
Document Management
Document Storage
Drag & Drop
Email Management
Email Marketing
Email Response Control
Email Templates
Email Tracking
Engagement Tracking
Enterprise Asset Management
Event Triggered Actions
FAQ
Feedback Management
Financial Analysis
Financial Management
For Real Estate
Forecasting
Forms Management
Goal Management
HR Management
Inbox Management
Integrated Business Operations
Interaction Tracking
Inventory Auditing
Inventory Control
Inventory Management
Inventory Optimization
Inventory Replenishment
Inventory Tracking
Invoice Management
Knowledge Management
Labeling
Lead Capture
Lead Distribution
Lead Engagement
Lead Management
Lead Notifications
Lead Nurturing
Lead Qualification
Lead Segmentation
Live Chat
Manufacturing Inventory Management
Meeting Management
Mobile Access
Multi-Campaign
Multi-Channel Communication
Multi-Channel Data Collection
Multi-Channel Management
Multi-Channel Marketing
Multi-Currency
Multi-Language
Multi-Location
Online Forms
Opportunity Management
Order Entry
Order Fulfillment
Order Management
Order Tracking
Payroll Management
Performance Management
Performance Metrics
Personalization
Pipeline Management
Pipeline Reports
Point of Sale (POS)
Predictive Analytics
Prioritization
Product Catalog
Product Identification
Project Management
Projections
Proposal Management
Prospecting Tools
Purchase Order Management
Purchasing & Receiving
Quotes/Estimates
Real Time Analytics
Real Time Data
Real Time Notifications
Real Time Reporting
Real-time Updates
Reminders
Reorder Management
Reporting & Statistics
Reporting/Analytics
Request Escalation
Retail Inventory Management
Returns Management
Routing
SMS Messaging
Sales Forecasting
Sales Onboarding & Training
Sales Orders
Sales Reports
Sales Trend Analysis
Search/Filter
Self Service Portal
Shipping Labels
Shipping Management
Social Media Integration
Source Tracking
Special Order Management
Status Tracking
Stock Management
Supplier Management
Supply Chain Management
Survey/Poll Management
Surveys & Feedback
Tagging
Task Management
Task Scheduling
Template Management
Third Party Integrations
Time & Expense Tracking
Training Management
Trend Analysis
Vendor Managed Inventory
Visual Analytics
Warehouse Management
Web Forms
Web-based Deployment
Widgets
Workflow Management
eCommerce Management
Zoho Desk
#1 Alternative to OneHash
Zoho Desk, Zoho's flagship web-based customer service software, helps businesses of all sizes and types deliver...
Salesforce Sales Cloud
#2 Alternative to OneHash
Salesforce Sales Cloud is a cloud-based Customer Relationship Management (CRM) application from Salesforce. Sales Cloud...
Firmbee
#3 Alternative to OneHash
All in one project management platform which manages your firm's issues, finances, supports remote team work and HR...
Vtiger CRM
#4 Alternative to OneHash
Vtiger works with over 100,000 businesses helping them deliver outstanding customer experiences by breaking barriers...
---
Already have OneHash?
Software buyers need your help! Product reviews help the rest of us make great decisions.
Showing 5 reviews of 47
Industry: Industrial Automation
Company size: 2–10 Employees
Used

Daily

for

1-5 months

Review Source
Overall rating
Value for Money

Ease of Use

Customer Support

Likelihood to recommend

10.0

/10
OneHash connects all departments of my business
Reviewed on 2022/05/21
CRM , Accounts and Dispatch Documentation
CRM , Accounts and Dispatch Documentation
Pros
OneHash is a unique platform which provides connectivity to all departments of my business . It has helped everyone to stay connected , the workflows are now very smooth and everyone is loving it .
Cons
The implementation takes time , as there are few videos , however there are lot of help files available to do the setup . The customer support team is very interactive and helps you in real time to setup everything
Response from OneHash
Hi Manmeet,
Thank you for such a wonderful review.
Industry: Construction
Company size: 2–10 Employees
Used

Daily

for

Free Trial

Review Source
Overall rating
Value for Money

Ease of Use

Customer Support

Likelihood to recommend

10.0

/10
Time to change to OneHash
Reviewed on 2021/11/13
Exceptionally well, no complaints so far. We get help / support on holidays too.
Exceptionally well, no complaints so far. We get help / support on holidays too.
Pros
Very good, fast and easy to use. Having lots of features which we cannot list here (everything). Best for a startup. For the given price AWESOME deal.
Pro
Full package, no restrictions
Highly customizable & scalable
Quick, accurate & kind and accurate support team
Fast response host server, no lag at all
Cons
Self-implemented but easy to do so
Only Chat and Email support (But very quick support)
Reasons for Switching to OneHash
We wanted to scale to a higher level with more team members, we were looking for a change from Dolibarr to other. We tried OneHash, working very well to our requirements (i.e. Trading, Manufacturing and Service as well) without any restrictions
Response from OneHash
Dear Vinayak, thanks for sharing your experience and for leaving such a wonderful review. We are thrilled that you loved our product.We put customer experience and satisfaction as our priority, and your review reaffirms the hard work we put in everyday. So thanks for your kind words and we look forward to seeing you again.
Industry: Machinery
Company size: 51–200 Employees
Used

Daily

for

2+ years

Review Source
Overall rating
Value for Money

Ease of Use

Customer Support

Likelihood to recommend

10.0

/10
OneHash ERP changed the way of enterprise operations by implementing the automation all...
Reviewed on 2023/02/07
I am really glad to get implemented such a flexible application for my organisation. It empowered...
I am really glad to get implemented such a flexible application for my organisation. It empowered me to replace many application which ultimately reduced my cost to some instant.
Pros
This software provides a simple flow between all operations. Everything is channelise and provide automation for each and every department.
Cons
Till now, I have not found any difficulty in the operations. Everything is fine and fulfilling my requirement easily.
Industry: Food Production
Company size: 2–10 Employees
Used

Daily

for

1+ year

Review Source
Overall rating
Value for Money

Ease of Use

Customer Support

Likelihood to recommend

3.0

/10
Good for the Money
Reviewed on 2022/09/30
Overall, I can manage to write up some nice Delivery notes, although I cannot easily make changes...
Overall, I can manage to write up some nice Delivery notes, although I cannot easily make changes to any of the forms. Making changes to any item is frustrating as the changes do not follow to the BOM's. Which means more work. Making any changes are difficult, even as the administrator.
Pros
This is an entery level WMS, it allows access to multiple areas concern for manufacturing purposes as well as inventory management. The training modules are nice to help out with learning the software.
Cons
It is not as easy as some programs for making changes to reports. There are reports that I would like to have such as the ability to review cost of ingredients over time. Second, I would like to have customer profiles for that could have individualized product costs. This would also include time limits for the costs. As of right now that is not something that can be done. Changing an item is difficult, you have to not make the product not default, you are unable to inactivate the product if it is used in another product. Duplicate, make the changes and then it changes the label. Afterwards you need to change all of your product BOM's with the same process. It would be nice to print out the BOM's for each product to give to the employee to write on batch number so that they can be processed accordingly. Why is there a point system? It seems illogical to even have one, as there is no prize to being the one with the most points. Lastly, it seems to have multiple layers of save and submit. Can there be both buttons in which you could save or if everything is done a submit button is there to save and submit?
Industry: Financial Services
Company size: 51–200 Employees
Used

Daily

for

2+ years

Review Source
Overall rating
Value for Money

Ease of Use

Customer Support

Likelihood to recommend

10.0

/10
Affordable and Compatible CRM
Reviewed on 2023/03/07
Best CRM for financial services
Best CRM for financial services
Pros
Price, data management, compliances, customer onboarding and support.
Cons
Interface could be better. Rest is fine.
OneHash FAQs
Below are some frequently asked questions for OneHash.
Q. What type of pricing plans does OneHash offer?
OneHash offers the following pricing plans:
Pricing model: Subscription
Free Trial: Available
Unlimited Users at $99/month
Q. Who are the typical users of OneHash?
OneHash has the following typical customers:
Self Employed, 2–10, 11–50, 51–200, 201–500, 501–1 000, 1 001–5 000
Q. What languages does OneHash support?
OneHash supports the following languages:
Chinese, English, French, German, Hebrew, Hindi, Irish, Polish, Russian, Spanish, Swedish
Q. Does OneHash support mobile devices?
OneHash supports the following devices:
Android (Mobile), iPhone (Mobile), iPad (Mobile)
Q. What other apps does OneHash integrate with?
OneHash integrates with the following applications:
Braintree, Dropbox Business, Exotel, GoCardless, Google Drive, PayPal, Pi., Plaid, Razorpay, Shopify, Slack, Stripe, Twilio, WATI, WooCommerce
Q. What level of support does OneHash offer?
OneHash offers the following support options:
Email/Help Desk, FAQs/Forum, Knowledge Base, Phone Support, 24/7 (Live rep), Chat
Related categories
See all software categories found for OneHash.