About DEAR
Cin7 Core, formally known as DEAR, is an app that makes enterprise-level inventory management, manufacturing, sales integration, reporting, and automation accessible to all businesses.
Leverage the power of multi-module inventory management software to keep the moving parts of your business all in one location. Automate time-consuming tasks, whether you are in retail, wholesale or manufacturing. Achieve complete visibility of sales across all channels. Integrations with online stores and shipping platforms help you reach more customers and increase sales.
Everything is in one system at a fraction of the cost of ERPs.
Pricing starting from:
US$325,00/month
Free Version

Free Trial

Subscription
Top 5 alternatives to DEAR
Key benefits of DEAR
Powerful order management:
DEAR by Cin7 acts as a central order management system and lets users achieve complete visibility of sales across all channels (retail, wholesale and ecommerce) and track customer orders from quote to fulfilment (pick, pack, shipment) and invoicing.
Inventory management:
With inventory being the main asset it is important to know what is in stock, on order, allocated to a customer or running low. In DEAR by Cin7, users can conveniently set automatic stock reorder points, perform stock adjustments and stay on top of all stock movements in their business.
DEAR by Cin7 uses actual accounting costing methods FIFO and FEFO for true cost calculations when users buy, sell or manufacture. Variations of the costing methods cater for inventory with serial/batch numbers as well as expiry dates allowing users to store unique items and giving the ability to subsequently track the sale of inventory to specific end customers.
eCommerce Integrations:
DEAR by Cin7 supports all major ecommerce sale channels, shipment services and POS e.g. Square, Amazon, Fulfilment by Amazon, Shopify, WooCommerce, Shipstation, Vend, Floship and more.

Our integrations with online stores and shipping platforms help users reach their customers and increase exposure and sales. Users can easily add new platforms to their sales strategy and use DEAR by Cin7 as a central point for managing all orders, payments and shipment information for multiple sales channels.
Manufacturing:
Accurately tracking the costs of raw materials, labour and overheads through the production process will help users formulate the right pricing strategy for their products and ensure they are never operating at a loss. In DEAR by Cin7 this can be managed via the Bill of Materials functionality.
Users can easily estimate the cost of manufacturing and availability of raw materials within the Production module. Check the maximum quantity users are able to manufacture along with the relevant costs and automatically order missing components. Auto-assemblies and kits are also available for the management of bundles.
Our Disassembly module lets users break down items into smaller components and takes the pain out of unit conversions.
Typical Customers
Freelancers

Small Businesses

(2-50)

Mid-size Companies

(51-500)

Large enterprises

(500 and more)
Markets
Afghanistan, Albania, Algeria, American Samoa, Andorra and 224 others
Supported Languages
Chinese, English, Traditional Chinese
Pricing starting from:
US$325,00/month
Free Version

Free Trial

Subscription
Top 5 alternatives to DEAR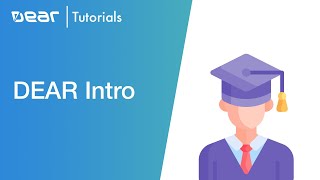 Total features of DEAR: 153
3PL Management
API
Access Controls/Permissions
Accounting
Accounting Integration
Activity Dashboard
Activity Tracking
Alerts/Notifications
Audit Trail
Automatic Billing
Backorder Management
Barcode Printing
Barcode Recognition
Barcode/Ticket Scanning
Barcoding/RFID
Billing & Invoicing
Bills of Material
Budgeting/Forecasting
CRM
Cataloging/Categorization
Channel Management
Commission Management
Contact Database
Core Accounting
Cost Tracking
Credit Card Processing
Customer Accounts
Customer Database
Customer History
Customizable Branding
Customizable Reports
Customizable Templates
Data Import/Export
Data Synchronization
Delivery Management
Discount Management
Distribution Management
Document Management
Document Storage
ERP
Electronic Payments
Email Marketing
Estimating
Expense Claims
Expense Tracking
Financial Analysis
Financial Management
Financial Reporting
Fixed Asset Management
For Retail
For Small Businesses
Forecasting
General Ledger
Gift Card Management
Income & Balance Sheet
Integrated Business Operations
Inventory Auditing
Inventory Control
Inventory Management
Inventory Optimization
Inventory Replenishment
Inventory Tracking
Invoice Creation
Invoice Management
Invoice Processing
Item Management
Job Costing
Kitting
Labeling
Loyalty Program
MES
Manufacturing Inventory Management
Material Requirements Planning
Merchandise Management
Mobile Access
Mobile Commerce
Multi-Channel Management
Multi-Channel Marketing
Multi-Currency
Multi-Location
Multi-Store
Offline Access
Order Entry
Order Fulfillment
Order Management
Order Processing
Order Tracking
Payment Processing
Planning Tools
Point of Sale (POS)
Product Catalog
Product Configurator
Product Data Management
Product Identification
Product Lifecycle Management
Production Management
Production Scheduling
Production Tracking
Projections
Purchase Order Management
Purchasing & Receiving
Quality Control
Quality Management
Quotes/Estimates
Real Time Analytics
Real Time Data
Real Time Monitoring
Real Time Order Entry
Real Time Reporting
Real Time Synchronization
Real-time Updates
Recall Management
Receipt Management
Receiving/Putaway Management
Recipe Management
Recurring Orders
Remote Access/Control
Reorder Management
Reporting & Statistics
Reporting/Analytics
Requisition Management
Restaurant POS
Retail Inventory Management
Retail POS
Returns Management
SKU/UPC Codes
Sales Orders
Sales Reports
Sales Tax Management
Sales Trend Analysis
Search/Filter
Serial Number Tracking
Shipping Labels
Shopping Cart
Spend Management
Status Tracking
Stock Management
Supplier Management
Supply Chain Management
Tax Management
Template Management
Templates
Third Party Integrations
Traceability
Traceback & Traceforward
Transaction History
Transaction Management
Vendor Managed Inventory
Warehouse Management
Website Management
Work Order Management
Workflow Management
Agiliron
#1 Alternative to DEAR
Agiliron is a retail management system which enables businesses of all sizes to manage all of their orders, inventory &...
Sage 100
#2 Alternative to DEAR
Sage 100 is an ERP platform for growing and medium-sized sales and manufacturing companies.
simPRO
#3 Alternative to DEAR
simPRO is a powerful field service management software solution that helps trade industries streamline operations to...
Finale Inventory
#4 Alternative to DEAR
From table-stakes (real-time inventory management syncs) to bells and whistles (mobile barcoding, forecasting, custom...
---
Already have DEAR?
Software buyers need your help! Product reviews help the rest of us make great decisions.
Showing 5 reviews of 361
Industry: Consumer Goods
Company size: 2–10 Employees
Used

Daily

for

2+ years

Review Source
Overall rating
Value for Money

Ease of Use

Customer Support

Likelihood to recommend

10.0

/10
DEAR Inventory Helping us Grow
Reviewed on 2017/11/17
Pros
We've been using the DEAR system for quite a while now and I must say I couldn't be any happier. It was a seamless transition from our old system, and I especially appreciate how well DEAR integrates with our accounting software. This makes everyone's work a whole lot easier. I have contacted support on several occasions with questions that I had, and I always received a quick, thorough, and very helpful response. We manufacture our products as well wholesale and retail them with an online store, and everything works so well together with DEAR that it really helps us focus on building our business rather than focusing our attention on trying to keep up with inventory and ordering. I would highly recommend DEAR systems to anyone looking for a new inventory management system.
-Bob Weiss
Cons
One thing that would be useful would be to be able to call for customer service. We have used customer service email on several occasions, and have always had a pretty quick response, however, if we have a pressing issue, it would be nice to have a number to call and someone to talk with.
Response from DEAR Systems
Dear Bob,
Thank you for your review. Happy to hear everything is going well.
Regarding the calls we have a booking service on our website where you can schedule in a time convenient for you to speak to a representative. They are free and are accessible to all our customers. Follow this link to book a call https://dearsystems.youcanbook.me/index.jsp
Best Regards
DEAR Team
Used

Daily

for

2+ years

Review Source
Overall rating
Value for Money

Ease of Use

Customer Support

Likelihood to recommend

8.0

/10
all in all very happy
Reviewed on 2017/11/19
Pros
"Moved over from sage around 12 months ago to Xero and added Dear which answered the major issues I was having with Sage in that the inventory element (sure, that's not what is was designed for) was woefully inadequate for our business.
I have to report that 12 months in that Dear has met and exceeded expectations and added real value to my inventory management and customer order processing. With the recent addition of the B2B portal, and what my customers will be able to do once is it fully operational will really revolutionalise some of the challenges we faced in, for example, letting customers know what is available from stock etc.
Overall, we made the right move and I haven't seen a better combination of integrated applications than Dear and Xero!
Well done and thanks to both!"
Cons
Dear is a brilliant and responsive company, although my only gripe, is that there are few updates or communique's relating to bug fixes or developments of the application. Example is the B2B portal, there are many comments about what features are needed and bug fixes, but as yet no commentary from Dear as to which will or won't be incorporated. Like me, many will become less likely to comment f it is not apparent that they are being acknowledged. Come on Dear, at least add a comment!!
Response from DEAR Systems
Hi Nigel,
Thank you for this review we are happy to hear everything is going well. We would like to take some time to address some of the cons.
We have new updates/releases of new features pretty much on a weekly basis. The minor changes get notified through in app notifications and major monthly releases get sent out as news letters. This can be found in our release notes sections http://dearsystems.com/inventory-software/blog/category/release-notes/
Regarding the forum we get a lot of inquiries to add new features and we usually work on an up-voting system and implement suggestions that are most popular against our users. When our businesses analysts decide on what we should implement a planned status will appear next to the suggestion. When its in progress the status will change to 'In Progress' and once finished the status will change to Implemented.
Please see our development road-map for everything that is coming up in relation to B2B enhancements based on user requests http://dearsystems.com/inventory-software/development-roadmap/
Best Regards
DEAR Team
Industry: Internet
Company size: 51–200 Employees
Used

Daily

for

2+ years

Review Source
Overall rating
Ease of Use

Likelihood to recommend

10.0

/10
DEAR review
Reviewed on 2023/02/08
Pros
A software with great integration with woo commerce. Also easy invoicing and ordering processes as well as advanced inventory management capability.
Cons
No problem for me but my wish is that there are videos in DEAR to make it even cooler
Industry: Retail
Company size: 2–10 Employees
Used

Daily

for

1+ year

Review Source
Overall rating
Value for Money

Ease of Use

Customer Support

Likelihood to recommend

4.0

/10
Can't Keep Up and Help is Slow and Unspcialised
Reviewed on 2019/11/24
Frustrating, unsatisfying and I have real worries about the ability for the software to keep up...
Frustrating, unsatisfying and I have real worries about the ability for the software to keep up with my business as it grows
We have encountered issues with apps/software due to our large influx of traffic and orders in a short period of time (we receive 50% of our monthly sales in a few hours) but they have provided solutions (for instance SLoyalty provides us with increased bandwidth during the busy 3-4 hours of the month and we have avoided all issues) - can this be done with DEAR? We can provide you with data on the exact time, traffic numbers, units sold for the time. We need a solution to this!!
We are happy to pay more money for this, I just cant run my company with a concern that our inventory system cant keep up with our demand!
Pros
Quite easy to implement
Syncs nicely with our current cloud based software
Interesting/complex reporting
Cons
The over promising, and under delivering of the software. simply, it doesn't do what it claims!
The inventory is not live with Shopify (during launches there is always a lag, causing major headaches for our team and requires a lot of manual adjustments) - we were promised that based on our volume this would not happen, but it does. And it happens every month, for the past 18+ months
Inability to get the specialist help when we need it. We are always given help by a customer service member, not a technician, which slows down our ability to fix the problem. I understand that you need to protect the technicians time from dealing with simple problems, but we do not receive prompt service or the respect that we know what we are talking about!
We need a quicker escalation procedure to get help more urgently
Technicians only work from the afternoon (we are located in Melbourne) so when urgency issues crop up in the morning, we have to wait most of the working day to fix them
b2b portal is not very robust, we have had a lot of issues with this
the fixed provided by DEAR are not log term fixes, they don't fix the root of the problem, but fix it for the moment, but then issues crop up again and we are in the same position.
Response from DEAR Systems
Hello Adam,
Thank you for your valuable feedback. We have taken your feedback and improved our Shopify integration. We can now handle large volume of orders (including Shopify Plus accounts) & we have rolled out a new functionality called "Shopify Order Import Retry". Occasionally, during order syncing from Spotify, some sales are not created on the DEAR end. Previously there was no way for a DEAR user to be notified of these failed orders. DEAR developers have now implemented an auto-retry function for sales orders which have not been created in DEAR but are valid sales orders on Shopify (https://dearsystems.com/new-release-12th-april-2020-)
Recently we have done a lot of improvement on the B2B section. You can read more about it & some of the latest releases we have done by visiting our release note section (https://dearsystems.com/release-notes/)
Best Regards,
DEAR Team
Industry: Food Production
Company size: 11–50 Employees
Used

Daily

for

1-5 months

Review Source
Overall rating
Value for Money

Ease of Use

Customer Support

Likelihood to recommend

9.0

/10
Easy to use, reliable, and affordable
Reviewed on 2022/11/22
I've had very few issues with DEAR. When I do have an issue, the customer service is awesome. I...
I've had very few issues with DEAR. When I do have an issue, the customer service is awesome. I get an answer in under 24 hours, and I can even schedule a call if needed.
Pros
You understand the software perfectly after 1-2 weeks of use. It is simple and generally error-free.
Cons
The fulfillment module needs work. For B2C sales each item should be scanned individually to reduce picking errors.
Reasons for Choosing DEAR
Locate was mercifully discontinued.
Reasons for Switching to DEAR
Dear was better suited for manufacturing and easier to use.
DEAR FAQs
Below are some frequently asked questions for DEAR.
Q. What type of pricing plans does DEAR offer?
DEAR offers the following pricing plans:
Starting from: US$325,00/month
Pricing model: Subscription
Free Trial: Available
$325/month - Standard Plan $550/month - Retailing Plan $650/month - Manufacturing Plan 14-day free trial
Q. Who are the typical users of DEAR?
DEAR has the following typical customers:
Self Employed, 2–10, 11–50, 51–200, 201–500, 501–1 000, 1 001–5 000
Q. What languages does DEAR support?
DEAR supports the following languages:
Chinese, English, Traditional Chinese
Q. Does DEAR support mobile devices?
DEAR supports the following devices:
Android (Mobile), iPhone (Mobile), iPad (Mobile)
Q. What other apps does DEAR integrate with?
DEAR integrates with the following applications:
Authorize.Net, Avalara, BigCommerce, CROSSFIRE, Capsule, Crossfire, Easy Insight, EzzyBills, Handshake, Handshake, HubSpot CRM, Inventory Planner, Lokad, LoyaltyLion, Magento Marketplace, PayPal, PencilPay, Pepperi, Pinch, Prospect CRM, Quickbooks Online, Salpo CRM, ShipStation, Shippit, Shiptheory, Shopify, Square Point of Sale, Starshipit, StockTrim, Stripe, Vend, WooCommerce, Xero, Zapier
Q. What level of support does DEAR offer?
DEAR offers the following support options:
Email/Help Desk, FAQs/Forum, Knowledge Base, 24/7 (Live rep), Chat
Related categories
See all software categories found for DEAR.