Pike13
A cloud-based client management and scheduling solution
About Pike13
We believe that business owners should focus on their clients instead getting bogged down in administrative tasks. That's why we created Pike13.
With easy scheduling, client management, and payment processing, Pike13 – custom branded to fit your business' look and feel – makes it easy for you to manage your fitness or fine arts instruction business from any smartphone, tablet, or desktop computer. That way, you can focus your energy on growing your business and doing what you love.
Track sales, revenue, and retention rates with real-time reporting and analytics.
Track attendance counts, sign clients into class, update or confirm the class roster, and automate class waitlists.
Easily manage staff payroll, accounting for variable rates, tips, bonuses, and commissions.
Use client profiles to quickly view and update history, photos, notes, schedules, and payments, all available on a mobile-friendly platform. Text or email notifications let clients know if there are issues with their account, so you can address them before they become a bigger–and expensive–issue.
Accept payments and sell memberships on the go, and get less complex, less expensive, and transparent merchant processing with no hidden fees. Securely send, sign, and store digital client contracts and waivers through integration with Smartwaiver.
Brand and automate your email campaigns through integrations with BrandBot, MailChimp and Emma.
Pricing starting from:
US$118,00/month
Free Version

Free Trial

Subscription
Top 5 alternatives to Pike13
Key benefits of Pike13
Schedule classes, workshops, and appointments with clients anywhere, anytime
Access and update client profiles — schedule, history, photos, notes — all on your mobile device.
Set alerts for billing issues you can address them before they get expensive.
Sign clients into sessions, update the roster, and verify participant counts.
Auto-enrollment and waitlists make scheduling easier for clients and increase retention.
Smart reporting offers clear, relevant, actionable data that helps you measure the health of your business.
99.9% platform uptime means business is always open.
A dedicated onboarding specialist guides you through software setup.
Pike13's top-rated customer care team quickly addresses any issues.
Typical Customers
Freelancers

Small Businesses

(2-50)

Mid-size Companies

(51-500)

Large enterprises

(500 and more)
Markets
Australia, Canada, United Kingdom, United States
Supported Languages
English
Pricing starting from:
US$118,00/month
Free Version

Free Trial

Subscription
Top 5 alternatives to Pike13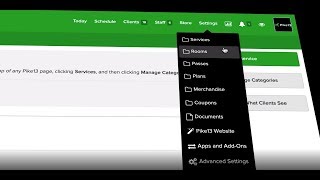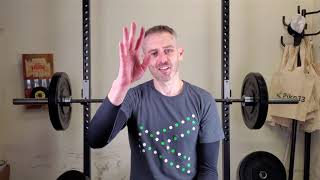 Total features of Pike13: 148
ACH Payment Processing
API
Access Controls/Permissions
Accounting Integration
Activity Dashboard
Activity Tracking
Alerts/Notifications
Appointment Management
Appointment Scheduling
Attendance Management
Attendance Tracking
Attendee Tracking
Automated Scheduling
Availability Management
Billing & Invoicing
Booking Management
CRM
Calendar Management
Calendar Sync
Cancellation Management
Class Management
Class Registration
Class Scheduling
Client Database
Client Management
Client Portal
Client Profiles
Communication Management
Communications Management
Confirmation/Reminders
Contact Database
Contact Management
Contract/License Management
Credit Card Management
Credit Card Processing
Customer Accounts
Customer Database
Customer History
Customer Management
Customer Profiles
Customizable Branding
Customizable Fields
Customizable Forms
Customizable Reports
Daily Reports
Data Import/Export
Data Security
Data Visualization
Discount Management
Document Management
Document Storage
Dues Management
Electronic Payments
Electronic Signature
Email Management
Email Marketing
Email Reminders
Email Templates
Employee Management
Employee Scheduling
Enrollment Confirmation
Enrollments/Onboarding
Event Calendar
Event Management
Event Scheduling
Faculty/Staff Management
Financial Management
For Music Schools
For Yoga/Pilates Studios
Group Registration
Group Scheduling
Instructor Management
Invoice Management
Marketing Automation
Member Accounts
Member Communication
Member Database
Member Directory
Member Management
Member Portal
Member Types
Membership Management
Membership Renewals
Mobile Access
Mobile Alerts
Mobile App
Multi-Language
Multi-Location
Multiple User Accounts
Online Booking
Online Payments
Online Registration
Onsite Registration
Parent Portal
Parent/Student Portal
Payment Processing
Payroll Management
Performance Metrics
Pet Birthday Tracking
Pet Grooming
Photo Management
Point of Sale (POS)
Practice Log
Progress Tracking
Project Time Tracking
Promotions Management
Purchasing & Receiving
Real Time Analytics
Real Time Data
Real Time Monitoring
Real Time Notifications
Real Time Reporting
Real-time Scheduling
Recurring Tasks
Recurring/Subscription Billing
Registration Management
Reminders
Reporting & Statistics
Reporting/Analytics
Rescheduling
Room Booking
SMS Messaging
Sales Reports
Sales Tax Management
Scheduling
Score Tracking
Search/Filter
Secure Login
Self Check-in/Check-out
Self Service Portal
Skills Tracking
Staff Management
Staff Scheduling
Student Management
Student Portal
Subscription Plan Management
Summary Reports
Surveys & Feedback
Task Management
Task Scheduling
Team Management
Third Party Integrations
Transaction History
Video Support
Visitor Management
Wait List Management
Website Integration
eCommerce Management
Mindbody
#1 Alternative to Pike13
Mindbody offers business management software for spas, salons, gyms, wellness practitioners and other class and...
Google Drive
#2 Alternative to Pike13
Google Drive is a cloud storage and backup platform to access files, docs, photos & more, store them in a safe place,...
Vagaro
#3 Alternative to Pike13
Vagaro is a web-based solution for salon, wellness and fitness center owners to promote their business, manage staff,...
Wodify
#4 Alternative to Pike13
Wodify Core is the premier all-in-one tool that helps you take control of your business, with everything you need to...
---
Already have Pike13?
Software buyers need your help! Product reviews help the rest of us make great decisions.
Showing 5 reviews of 137
Industry: Education Management
Company size: 2–10 Employees
Used

Daily

for

2+ years

Review Source
Overall rating
Value for Money

Ease of Use

Likelihood to recommend

8.0

/10
Good system, Excellent/Best Customer Support
Reviewed on 2018/09/05
The best aspect Pike13 has brought to my business is organization of scheduling and billing,...
The best aspect Pike13 has brought to my business is organization of scheduling and billing, including how the business is doing. I would, however, like to see more qualifiers in the "Insight" dashboard, of monthly financials, customer growth, with a more drag and drop method of viewing what I want to see...in other words more of the quick snapshots that all businesses want to look at quickly, without making everything only buildable reporting, that I have to spend a lot ot time learning and creating, etc....more like QuickBooks, or typical Dashboard applications that display what's going on with the business.
Pros
No doubt, dependability of the system, being available but the support is really excellent. They know the system they support and response to issues as well as resolution is one of the best I've ever experienced.
Cons
The system is applicable to private instruction businesses, such as music lessons, but the mindset of being able to adapt the system to bring the best user experience to people of the business world of the Arts, such as music education, can be a struggle and I have asked for some changes in future upgrades but have yet to see them. For example - being able to edit naming like clients to students, or allowing automatic attendance taken, enabling the instructor to only need to manually change for cancellations, etc. There needs to be a part of the applications design that can address the broader needs of their targeted customers, such as a music school and not a one size fits all, like an exercise business.
Response from Pike13
Hi David,
Thank you very much for your review and your feedback. We value you, Anita, and your business.
Please continue working with our team to provide feedback and suggestions on improvements. It is important for us to understand how businesses work and use cases as we create new features and enhancements to our product.
Thank you,
Cindy Schneider
Manager, Customer Success
Industry: Sports
Company size: 51–200 Employees
Used

Daily

for

1+ year

Review Source
Overall rating
Ease of Use

Likelihood to recommend

9.0

/10
Invaluable tool for our swim school
Reviewed on 2019/08/08
I am a swim coach at a very successful Swim School. We have hundreds of clients who are scheduling...
I am a swim coach at a very successful Swim School. We have hundreds of clients who are scheduling several hundred lessons a week in three locations with over 20 coaches. That would be a scheduling NIGHTMARE for a front desk staff. With this software, we are able to provide a polished website and portal where families can register for and schedule their own lessons. It also manages auto-draft payments and sends email reminders to families. As a coach, I can take attendance on my phone and also leave notes for other coaches or myself.
Pros
This software is easy to use on my phone, which is very helpful. I use it daily to keep track of attendance and also leave detailed notes on how the lesson went, which is beneficial for me to review before the next lesson, or to share with another coach who may sub. The scheduling aspect is professional and most families are able to navigate it on their own.
Cons
The scheduling process is sometimes a little confusing to families, and they have to call or email our scheduler to work them out.
When I am doing attendance and notes on my class roster, I can't just click "back" to return to my list. I have to go through the process of picking the calendar day and reloading.
Response from Pike13
Hi Casey,
Thank you very much for taking the time to provide a review of our product. We appreciate the positive remarks and the constructive feedback. Safety Before Skill Swim School has been a wonderful partner over the last three years and we look forward to continuing to support your school.
Thank you,
Cindy Schneider
Director of Customer Success
Industry: Health, Wellness & Fitness
Company size: 2–10 Employees
Used

Daily

for

2+ years

Review Source
Overall rating
Value for Money

Ease of Use

Customer Support

Likelihood to recommend

0.0

/10
Not worth it
Reviewed on 2017/04/18
I have been doing using FrontDeskHQ as my platform for my clients and facility for over 2 years,...
I have been doing using FrontDeskHQ as my platform for my clients and facility for over 2 years, and they started out great! Online they taught me the ins/outs about how to use the features & functions, but soon they started changing them periodically and randomly, and inefficiently. What I could control among each client would depend on WHEN I acquired that client, and there was no way to change those. If I want to change a class, I have to go into each one individually; so not having a systematic way of updating current classes seems archaic. When they try fixing things it is dependent on me taking screen shots of every problem I am having, which I nor my clients don't have time to do and shouldn't be expected to. They are constantly trying to update their system, but the fact they still use both "new" and "classical" reporting systems makes financials a bit confusing. They have been charging more and more each month, and they blame it on the merchant processor, who then blames it back on FrontDesk HQ. Every time I ask about my rate they say I have the "old rate", but each month over more than triple that amount gets charged to my account, and it has nothing to do with my revenue! When I ask the merchant to explain the rate, they speak to me condescendingly and promise they have the lowest rate in the industry. I cannot wait to try all these other products offered out there. Don't waste your time, it's a very inefficient product.
Pros
Clients think it is easy, and they have updated their system to send reminder emails and allow clients to get on a waitlist! Been wanting that for a long time.
Cons
Dishonest rates, lack of quality systematic improvement making things more efficient for the trainer.
Industry: Sports
Company size: 11–50 Employees
Used

Daily

for

2+ years

Review Source
Overall rating
Value for Money

Ease of Use

Customer Support

Likelihood to recommend

10.0

/10
FrontDeskHQ is the best client software on the market!
Reviewed on 2016/08/22
I have been with FDHQ from the very beginning. Not only did they start off with a very solid...
I have been with FDHQ from the very beginning. Not only did they start off with a very solid product, they have improved incrementally over the years. They know their "Why" and do not stray from what they are really good at.
Pros
Ease of use. I can train new staff members very quickly in how to use FDHQ. The mobile functionality is great, too.
Cons
I wish their were billets for class services. That way I could assign different pay rates for each class to the same person for doing different jobs.
It would be a lot cleaner of a look if the FDHQ website could be separated by services and embedded into the gym website. Also, this would create a more seamless experience for the user.
Courses need to have wait lists.
Response from Pike13
Hi Jamie,
Thanks for your review! I'm glad that you are so happy with Front Desk, and we appreciate that you've stayed with us for so long!
Your feedback is important to us as we continue to improve and build our product, and the reporting feature is one of the areas that we're looking at.
I am happy to tell you that we very recently rolled out waitlists for classes. Hopefully that will make your life a bit easier! You can see how to enable the feature here: https://frontdeskhq.zendesk.com/hc/en-us/articles/205838123-Enabling-a-Waitlist-on-a-Class
Don't hesitate to contact our support team at [email protected] if you have any questions.
Sincerely,
Katie and the Front Desk Team
Used

Daily

for

2+ years

Review Source
Overall rating
Value for Money

Ease of Use

Customer Support
Pike13 works very well for our 85+ swim school franchise. User-friendly and quick learning...
Reviewed on 2018/03/16
Pros
The software is very user friendly and has a quick learning curve for new users. Scheduling classes, managing multiple locations, processing automatic recurring billing for tuition, and booking recurring appointments are at the top of the list.
Having the ability to see class openings across the week allows staff to quickly sell enrollments to new and existing customers. Scheduling new classes is a simple process with just a few clicks. Customizing memberships is also a simple process and billing is automatic.
Pike13's Customer Service is outstanding and they really listen to feedback from their clients.
Cons
The lag time in reporting is frustrating. I would like to see all reporting in real-time. I would also like the ability from the Franchisor side to control the standard service offerings across all locations.
Response from Pike13
Hi Julie,
Thank you so much for the review. We are thrilled that so many things work well for the franchisees and corporate. And we appreciate the feedback on how the product can be improved. We will continue to make updates to the software and are happy to have you and your team with us while we do this!
Thank you,
Cindy Schneider
Manager, Customer Success
Pike13 FAQs
Below are some frequently asked questions for Pike13.
Q. What type of pricing plans does Pike13 offer?
Pike13 offers the following pricing plans:
Starting from: US$118,00/month
Pricing model: Subscription
Free Trial: Available
Pike13 offers pricing that fits your business at a flat rate with no surprises. Depending on your business needs, Pike13 offers three plans: Essential, Advanced, and Premium, ranging from $118/month to $237/month. Enterprise plans are also available — ask our sales team for custom pricing. All plans include guided setup and training with a dedicated onboarding specialist, help migrating your data, a staff app and client kiosk app, a customer success manager, and access to our top-rated customer care team.
Q. Who are the typical users of Pike13?
Pike13 has the following typical customers:
2–10, 11–50, 51–200, 201–500, 501–1 000
Q. What languages does Pike13 support?
Pike13 supports the following languages:
English
Q. Does Pike13 support mobile devices?
Pike13 supports the following devices:
Android (Mobile), iPhone (Mobile), iPad (Mobile)
Q. What other apps does Pike13 integrate with?
Pike13 integrates with the following applications:
BrandBot, Celero, ClassPass, Emma, Facebook Business Suite, Gmail, Google Analytics 360, Google Calendar, IntegraPay, Looker, Mailchimp, Microsoft Outlook, MySkillChart, PayPal, Paysafe, Perkville, Smartwaiver, TRP, TransNational Payments, WordPress, Zapier
Q. What level of support does Pike13 offer?
Pike13 offers the following support options:
Email/Help Desk, FAQs/Forum, Knowledge Base, Phone Support, Chat
Related categories
See all software categories found for Pike13.