PawnMaster Overview
What is PawnMaster?
Data Age offers industry-leading financial transaction software solutions that enable non-traditional lending and check cashing businesses to scale their organization, deliver expeditious customer service, capture data quickly and accurately, mitigate risk, manage employee challenges, and drive profitability.
Data Age makes it possible to cost effectively deploy solutions to monitor, control, and respond to industry dynamics.
3 Key Points to Consider When Purchasing Pawn Management Software:
1. A great pawn software system is more than a pretty screen that is simple to use. It does more than capture a transaction; it provides analytics that you can use to efficiently and effectively manage your shop. Actionable information will result in a positive return on investment for years to come.
2. When comparing software vendors, remember to get a list of their most recent updates. Are they releasing updates regularly and are those updates mostly fixes or do they have new enhancements that bring more value?
3. How many people do the vendors have dedicated to technical support?
Data Age's thorough understanding of the Check Cashing industry, coupled with our technical expertise has served as the foundation for the creation of CheckMaster®, our check cashing software/system. Our goal has been to help you free yourself from inefficient processes, streamline operations, minimize transaction times, implement robust risk mitigation, comply with regulatory mandates, protect and grow revenue.
In order to succeed in today's fast paced Check Cashing environment, it is imperative that you become a master at handling data. With CheckMaster® check cashing software, you have automated data capture tools, fully integrated systems, controls for adherence to procedures, and comprehensive reporting.
Whether you operate a single-store or a multi-store operation, CheckMaster® check cashing software will help you monitor, control, and manage your business.
Call about CheckMaster® today and learn about a software platform that encompasses:
Image Capture – Optical ID scanning
Fingerprint Validation – Biometrics
Cash Drawer & "Safe" Management
Scan Document Management
Real-time OFAC Compliance
Electronic CTR Reporting
Multiple Employee Level Security
ACH & Check21 (Electronic Image Depositing)
QuickBooks Integration
The RetailTraks POS system from Data Age is designed for the small retail operation or a chain of small retail stores. You may not have the budget to hire full-time IT personnel, security guards, stock clerks, buyers, a dedicated accounting team, risk assessors or marketers. However, with RetailTraks POS, you can quickly take control of your environment by automating and implementing standards and a centralized system of checks and balances.
Yes, technology can be affordable and easy to use. RetailTraks provides the means to implement best practices, such as the efficiencies of bar-coding and using UPC symbols for inventory control and historical sales data so that you are not overstocking.
Now, more than ever, the independent operator can leverage the know-how of thousands of Data Age customers and the benefits found in RetailTraks POS.
LiquorTraks POS, our Liquor Store Point of Sale system, also known as RMS (Retail Management Systems), helps retail liquor store operators manage their business. LiquorTraks POS systems allow you to instantly respond to market dynamics that are critical in today's environment where liquor competition is found with grocery stores, convenience stores, gas stations, superstores, and warehouse clubs.
LiquorTraks POS is a plug-n-play point of sale system that lets you diversify sales and allows you to grow your business by integrating Check Cashing software, Bill Payment networks, and Debit Card services. ALL of it completely integrated into one LIQUOR STORE POS SYSTEM!
PawnMaster Overview
---
PawnMaster Features
Markets
United States, Canada, United Kingdom, Australia
Supported Languages
English
Media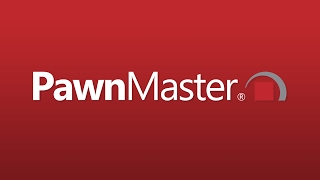 PawnMaster Reviews
PawnMaster Reviews
We have been running Pawnmaster for 4 years now and have to say we LOVE it
---
Increased productivity and employee efficiency, customer retention, continued business revenue and growth, peace of mind being able to access customer support. Going home an hour earlier at night because I'm not stuck doing paperwork that the system now keeps me compliant on. BTW this survey doesn't list my Industry. I am a PawnBroker so I'm not just Retail, I'm not just a Lending or Financial Institution, I'm not just Firearms or Jewelry, I'm not just.... I have the biggest #goldenballs and my industry sports three of them because our history is rich and listed in scrolls before Christ. My class, My Industry, is Pawn Broker.
---
all I wanted was a free Godex jewelry label printer as compensation for 6 months of trouble and financial loss. I felt I was done wrong by being pushed around, the printer would have made me feel appreciated as a new customer. Everyone, keep a eye out for my youtube video about all my system's problems.
---
I trust Pawnmaster. I do not understand how some stores function in this day and age with not using software. As long as we have our store we are staying with Pawnmaster
---
Will not do business with any other software company . Best ones for our needs in a nut shell!
---
Compare overall rating with alternatives
Compare with alternatives
Compare user recommendation rating with alternatives
Compare with alternatives
PawnMaster Pricing
Compare value for money rating with alternatives
Compare with alternatives
PawnMaster Features
Compare features rating with alternatives
Compare with alternatives
Categories
Categories
Additional information for PawnMaster
Additional information for PawnMaster
Key features of PawnMaster
Cash drawer management
Item & customer photo management
Layaways
Sales management
---
Benefits
DETERS CUSTOMER FRAUD: Pawn shops are too often prey to customer fraud. A customer presents a false identification, thus misrepresenting themselves to the pawnbroker. That customer is trying to conceal his actual identity in order to pawn a stolen item or to retrieve someone else's property. They could be using the false ID to support a stolen credit card and purchase something under another person's identity and credit. The end result is the same; the pawnbroker is left holding the bag.
DETER EMPLOYEE EMBEZZLEMENT: We hear it day in and day out. Pawnbrokers too often finding even their best, long-time, trusted workers and family members succumbing to the lure of the money, and valuables in the business. Yes, even managers and family members are among the guilty, mostly because they are so completely trusted that there are no checks and balances. With each indiscretion comes more resolve to grasp an opportunity.
MANAGE YOUR INVENTORY EFFICIENTLY: "We can't keep doing this. We know we should be bar coding". Pawn shop owners often justify not doing things right from the get-go and ultimately regret it. Short-minded pawnbrokers commonly find themselves sitting on inventory longer than necessary and losing the opportunity to have more cash working for them.
MANAGE GROWING PAINS: Customer relationship management is often ignored in many pawn shop operations. Even proven practices like automatically sending text messages out to remind customers of payments, forfeitures, wanted items, repairs, or layaways is disregarded. Sadly enough, these pawnbrokers stymie their own growth leaving cash flow to the luck of the draw. Some argue that it's fine because they can sell forfeited items and make a better return, but in reality, they too often sit on merchandise too long and their return suffers. Once more, what pawn software a pawnbroker uses and what data they have to make informed decisions can be the difference between a struggling business and successful one.
MULTI-STORE MANAGEMENT: Whether a pawn operation is a franchise, a hundred stores, twenty or even just two, it will want to implement efficiencies and standards across all locations. Often, pawn operations set up benchmarks and still struggle with generating real-time consolidated perspectives used as their management key indicators. Many operations will create a central server based environment where they maintain one database for all the stores. Others may choose to buy into the concept of sharing a pawn software product through the Internet. However, the vast majority of multi-store pawn operations still resort to logging in remotely or plain hard copy files faxed or emailed or running from one store to the other. Amongst the computerized operations sharing pawn software from a central location, many find their locations paralyzed when the Internet goes down or bandwidth slows down. In this industry as well as many others, the problem results in lost revenues to the operation and also impacts customer service. In summary, the pawn management software a pawn operation uses and what data reporting they have to make informed decisions can be the difference between a struggling business and successful one.
PawnMaster FAQs
PawnMaster FAQs
Below are some frequently asked questions for PawnMaster.
Q. What type of pricing plans does PawnMaster offer?
PawnMaster offers the following pricing plans:
Pricing model: One Time License, Subscription
Free Trial: Not Available
Call for a quote.
Q. What are the main features of PawnMaster?
PawnMaster offers the following features:
Cash drawer management
Item & customer photo management
Layaways
Sales management
Q. Who are the typical users of PawnMaster?
PawnMaster has the following typical customers:
Small Business
Q. What languages does PawnMaster support?
PawnMaster supports the following languages:
English
Q. What type of pricing plans does PawnMaster offer?
PawnMaster has the following pricing plans:
One Time License, Subscription
Q. Does PawnMaster support mobile devices?
We do not have any information about what devices PawnMaster supports
Q. What other apps does PawnMaster integrate with?
We do not have any information about what integrations PawnMaster has
Q. What level of support does PawnMaster offer?
PawnMaster offers the following support options:
Online Support, Phone Support